Pelosi defends likening federal agents to stormtroopers after Barr testimony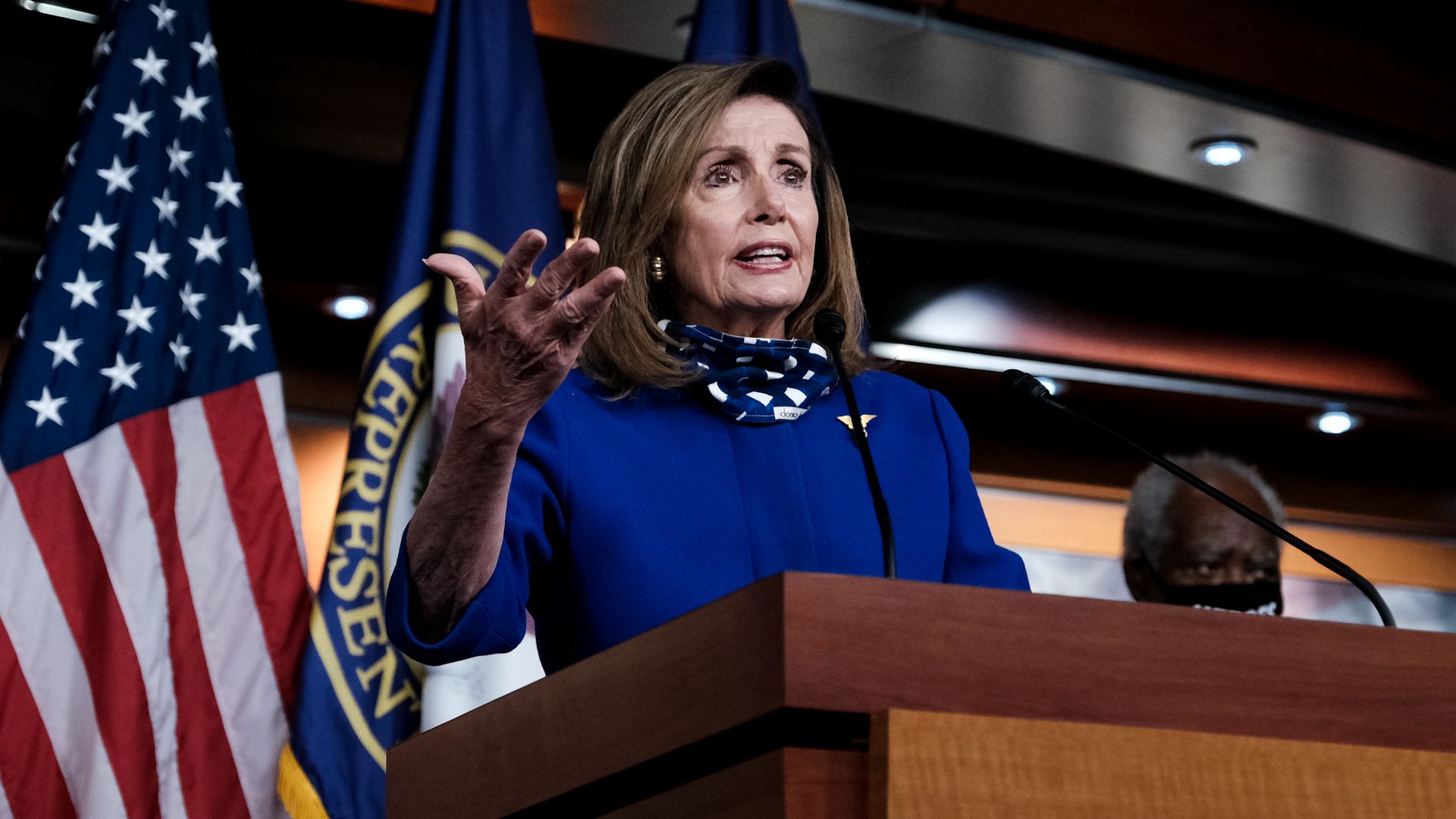 House Speaker Nancy Pelosi (D-Calif.) told MSNBC Tuesday night that Attorney General Bill Barr was "despicable" and acted like a "henchman" for President Trump during testimony on Capitol Hill earlier in the day.
The big picture: Barr testified that it was "irresponsible" of Pelosi to have likened federal law enforcement to "stormtroopers," after they were deployed to Portland, Oregon, during unrest at anti-racism protests. He said it's "possible" her remarks could endanger the officers. But Pelosi told MSNBC, "Do some other people come along and try to disrupt? Yes. But you don't send in people acting like stormtroopers into the scene and evoking even more, even more unease and unrest."
Go deeper: Barr's time in the barrel
Go deeper