U.S. consulate in Chengdu closes following Houston eviction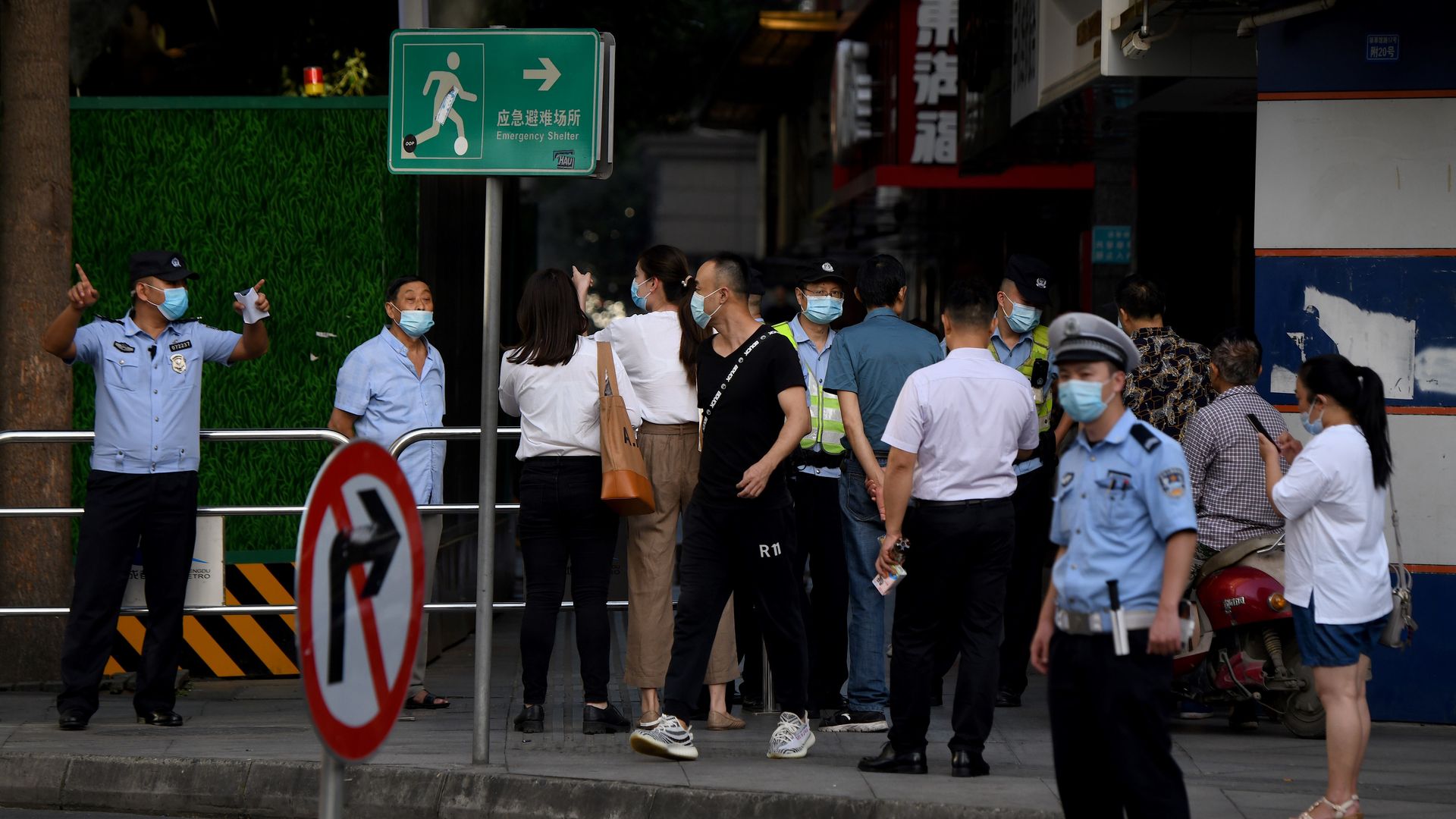 Chinese officials announced they've lowered the American flag and taken over the U.S. consulate in Chengdu, the capital of southwestern China's Sichuan province, per AFP.
The big picture: The closure marks a tit-for-tat move by Chinese authorities after the forced shuttering of China's consulate in Houston by U.S. officials. Chengdu is a secondary diplomatic outpost for the U.S. — much like Houston was for China.
Go deeper