NBA and Microsoft to bring virtual fans to games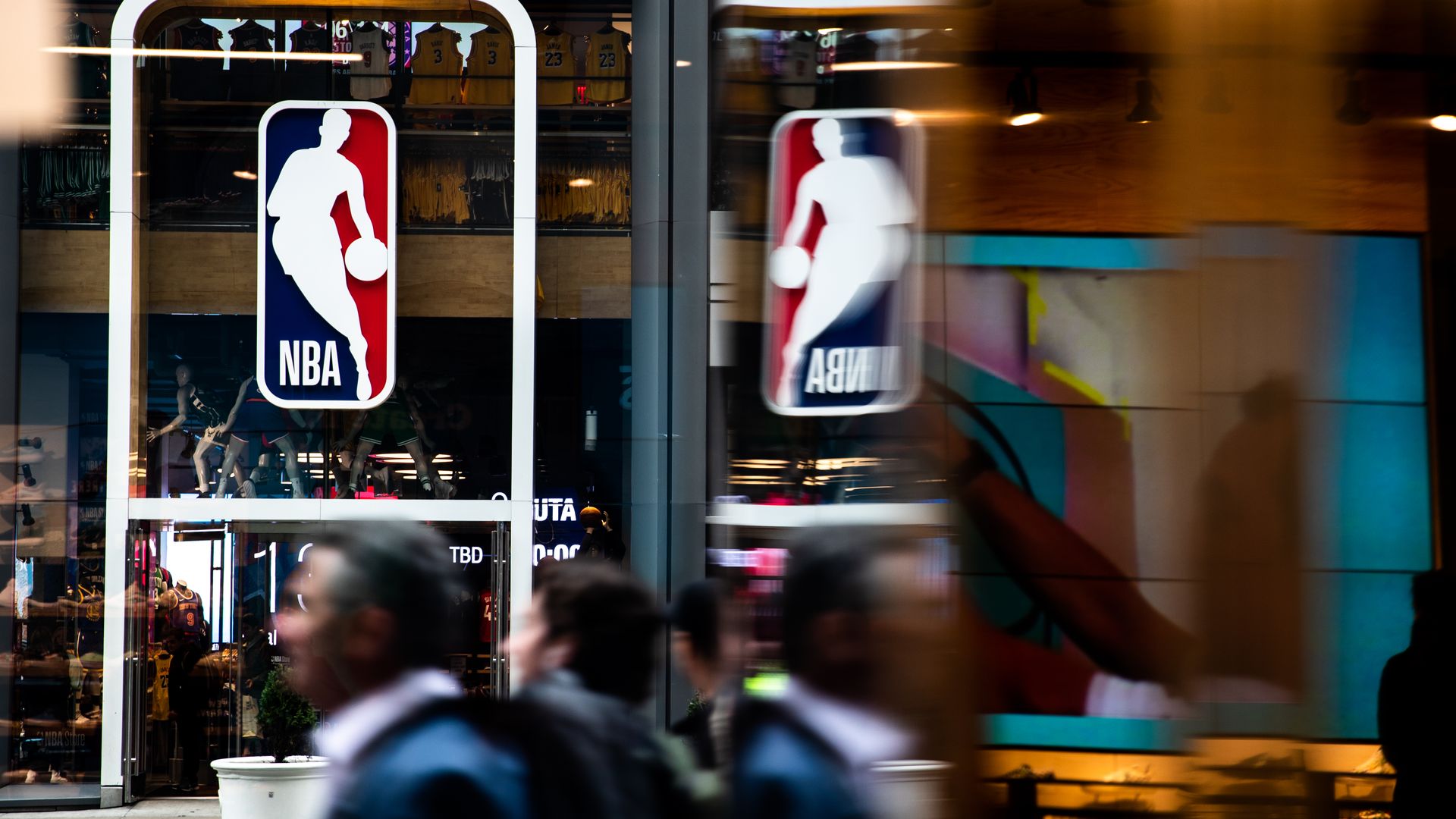 The NBA is teaming up with Microsoft to bring virtual fans to its live games in Orlando, Florida, starting July 30, using Microsoft's new "together mode," which it debuted earlier this month.
Why it matters: The move is part of the league's overhaul to how it presents games during the coronavirus pandemic. It will also position cameras closer to players to mimic the vantage point of seats near the court.
How it works:
Courts in Orlando will be outfitted with 17-foot-tall LED screens that wrap around the arena, allowing hundreds of fans to participate digitally.
Fans taking part will be chosen by each team and use Microsoft Teams to watch the game and interact with their fellow fans. They'll be both seen and heard in the TV broadcasts.
There will also be sections for players' families.
The NBA plans to incorporate this format into each game.
In addition, the NBA is offering up new camera angles for TV viewers to try to make the at-home experience better than it has been in the past.
The NBA says games in Orlando will feature up to 31 cameras (mostly robotically controlled).
Among the new angles are a courtside camera that simulates being about 10 rows back in the stadium, a "below the rim" cam capturing action close to the basket and a "rail cam" capturing the action all along the baseline.
The big picture: Different teams, leagues and television networks are doing different things to deal with empty stadiums. Some baseball teams are including cardboard cutouts of fans, while others are leaving their seats empty. Fox has experimented with digitized virtual crowds.
Go deeper