White House says it didn't clear Navarro op-ed that attacked Fauci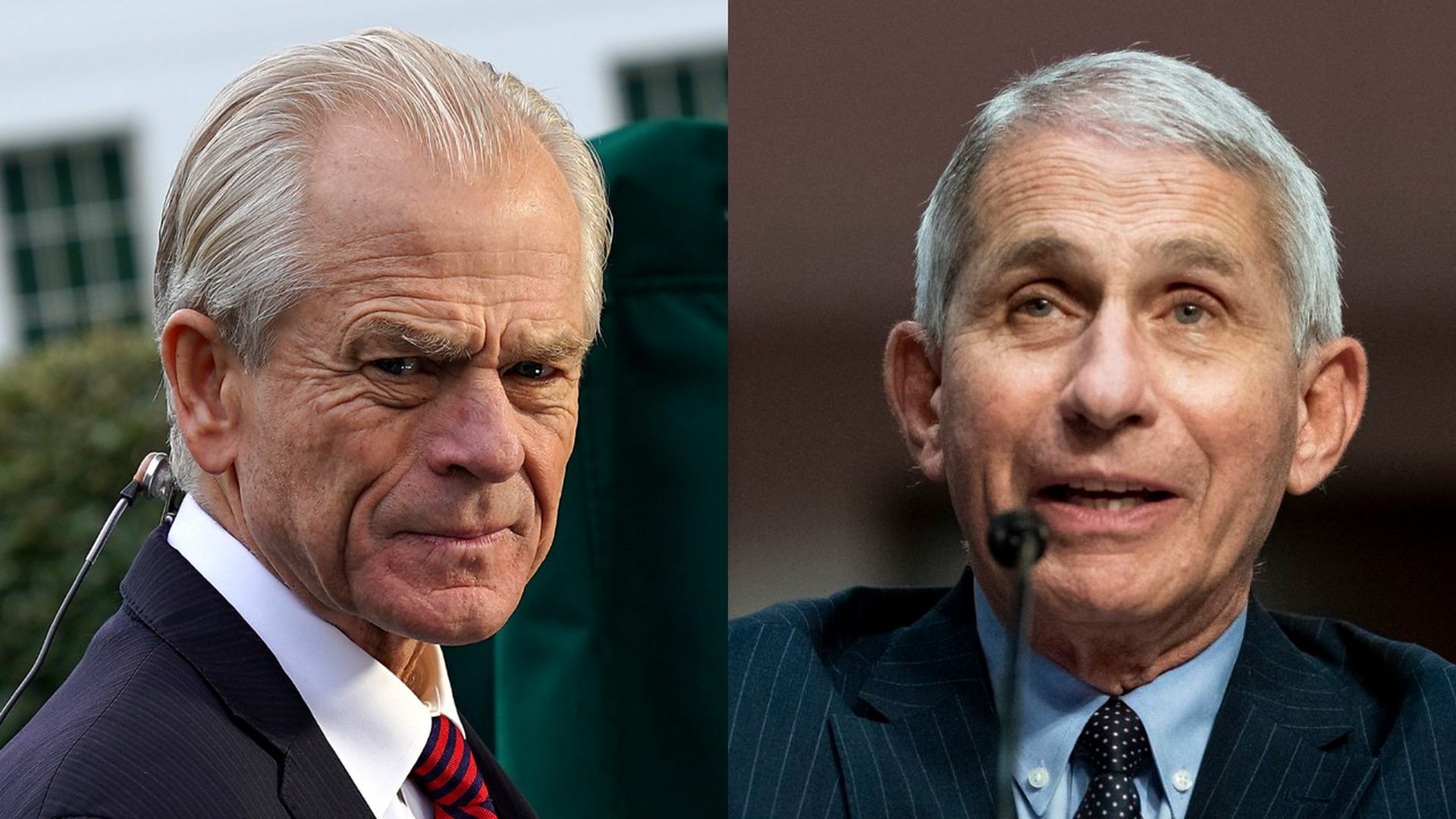 The White House said Wednesday that a USA Today op-ed by economic adviser Peter Navarro attacking Anthony Fauci "didn't go through normal White House clearance processes."
Why it matters: In a normal administration, Navarro's actions would almost certainly result in his dismissal — but the White House did not immediately indicate any disciplinary action against him. It also further obscures the administration's support of Fauci, days after it put out a statement listing the times he was "wrong on things" in the coronavirus pandemic's early days.
The state of play: In the uncleared op-ed, Navarro wrote that Fauci "has been wrong about everything I have interacted with him on."
"So when you ask me whether I listen to Dr. Fauci's advice, my answer is: only with skepticism and caution," he concluded.
Navarro, an economist, has no formal medical education or training.
What they're saying: "The Peter Navarro op-ed didn't go through normal White House clearance processes and is the opinion of Peter alone. @realDonaldTrump values the expertise of the medical professionals advising his Administration," tweeted White House director of strategic communications Alyssa Farah.
The big picture: White House press secretary Kayleigh McEnany denied earlier this week that the administration had released "opposition research" on Fauci.
She instead painted the statement on Fauci's mistakes as "a direct answer to what was a direct question" for a Washington Post piece, even though the administration forwarded that document to other outlets.
Fauci said last week that he has not briefed President Trump on the coronavirus in at least two months and that he last saw the president in person at the White House on June 2.
Go deeper