Trump's outdoor New Hampshire rally postponed due to weather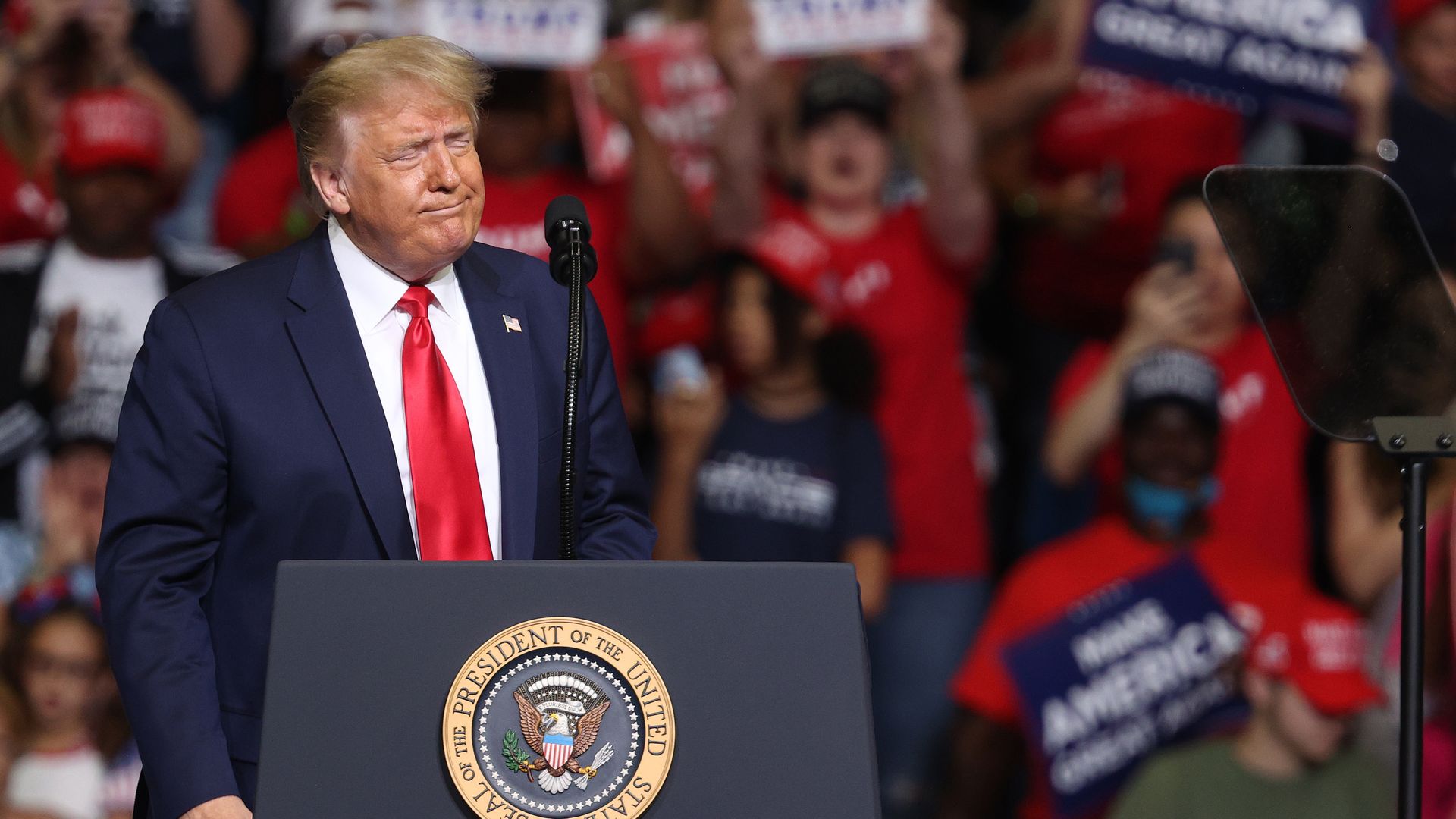 President Trump's outdoor campaign rally in Portsmouth, N.H., slated to take place on Saturday, was postponed on Friday due to weather from Tropical Storm Fay, a senior White House official confirmed to Axios.
The state of play: Press Secretary Kayleigh McEnany told reporters on Air Force One that the event would take place in "a week or two" instead. The outdoor rally — which had encouraged the use of face masks — was scheduled after sparse attendance at Trump's indoor comeback to the campaign trail in Tulsa.
Go deeper