Delta CEO: Trump administration should issue mask mandate for air travel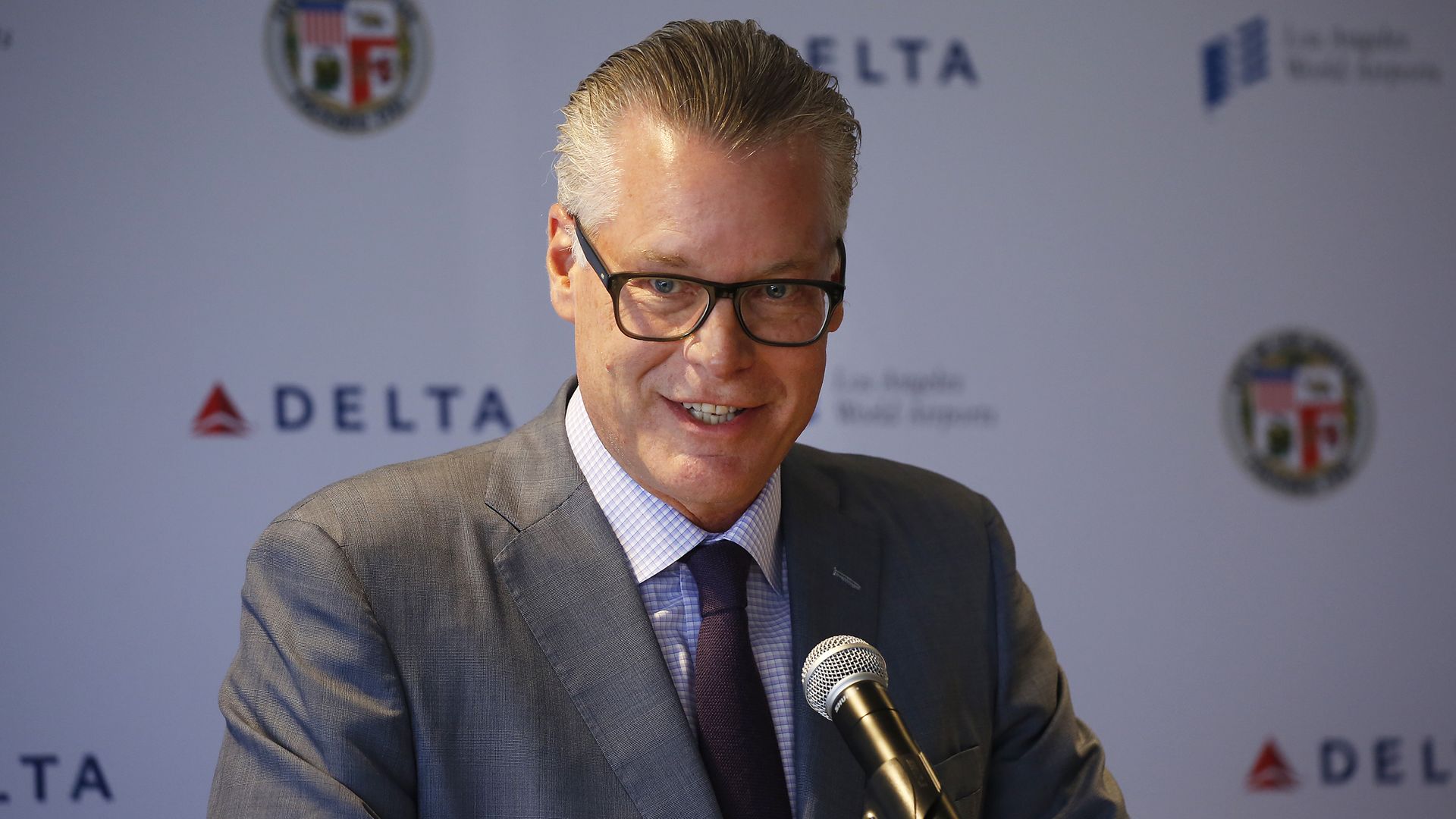 Delta CEO Ed Bastian on Friday told CNN that he believes the Trump administration should move to require the use of face masks during air travel amid a surge in coronavirus cases.
The big picture: Delta already requires passengers to wear masks during its flights, but Bastian says it can be difficult to enforce that directive if passengers refuse — and he's not sure if other airlines would be on board.
What he's saying: "I feel strongly about it. But I'm not sure some of my peers and other airlines feel the same way. So as a practical matter, I'm not sure it's gonna happen," Bastian told CNN.
"I think I can speak for corporate America: We're all frustrated with the politicization of safeguarding the health and well-being of our employees, as well as our customers."
Go deeper