The world beyond the pandemic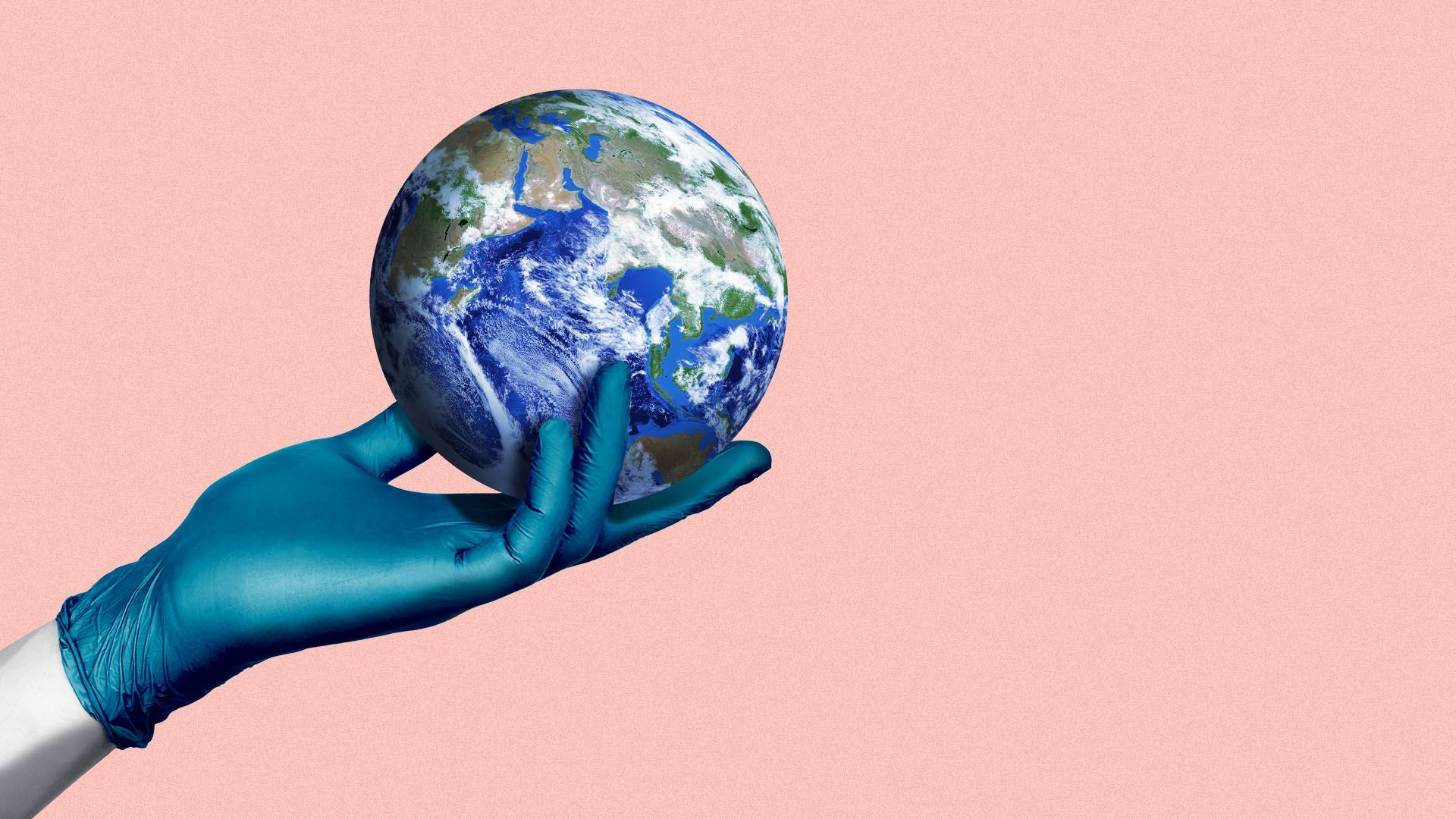 Things will never truly return to "normal" after the coronavirus. That's cause for eager anticipation, and also for dread.
What to expect: The world after COVID-19 will be poorer, at least for a time. 
It will be more unequal too, both within countries — where many skimmed along without coffee meetings and business trips, while others performed newly dangerous jobs, or lost them — and between them.
Developing nations were hit earliest and hardest, and they'll likely be slowest to recover.
That's some of the bad news, but perhaps not all of it. 
The other side: There's cause for optimism among the rubble. Practices and institutions that endured only through inertia before the pandemic may be halted, and then reversed.
Systemic racism, inadequate health care and incompetent governance have all been laid bare. Unprecedented displays of international solidarity have filled streets from Minneapolis to Nairobi.
Technologies and ideas that already existed are now being put to widespread use — to conduct business, education and health care remotely, for example.
Crises have historically yielded innovation and creativity, as the FT's Tim Harford documents. After the Plague came the Renaissance; after the Great Depression, the New Deal.
For starters, medical research is now moving with unprecedented urgency. That haste has its own dangers, but the breakthroughs that are achieved will likely facilitate others.
What to watch: Innovation may surface in surprising ways. It was the death of thousands of horses in an 1815 famine, the Economist notes, that led Karl von Drais to invent the bicycle.
Incidentally, demand for bicycles has never been higher. That's in part due to the difficulties of traveling through our pandemic world. 
But it's also indicative of a more encouraging trend, backed up by polling data. After so much time spent in our homes, we're finding greater appreciation in the world outside.
The bottom line: The pandemic won't only change the world, but also the way we look at it.
Go deeper