West Virginia reports cluster of 28 coronavirus cases tied to church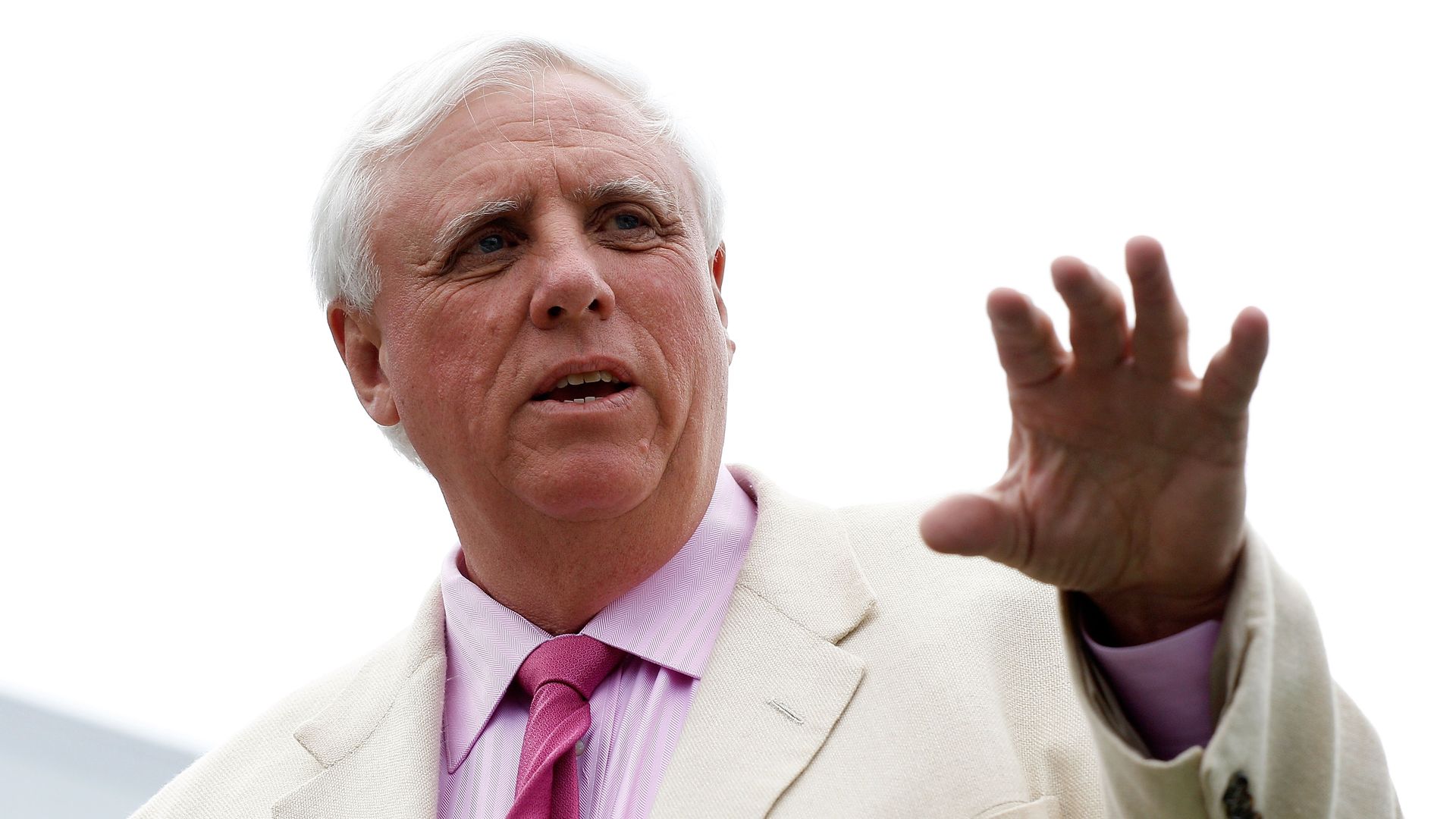 West Virginia Gov. Jim Justice said Monday that 28 members of the Graystone Baptist Church in Greenbrier County tested positive for coronavirus, ABC affiliate WCHS-TV reports.
Why it matters: Significant coronavirus outbreaks in other states and around the world have also been linked to religious services, including an incident in Arkansas in March that saw nearly 40% of the attendees at a single church over roughly a week fall ill.
The CDC warns that religious services, like all events involving large crowds inside a closed space, "present a risk for increasing spread of COVID-19" and recommends that people practice their beliefs while wearing face masks, social distancing and routinely sanitizing their places of worship.
The big picture: West Virginia's health department announced over the weekend that a total of five coronavirus outbreaks had been traced to churches in the state.
Justice said some churchgoers may not have worn face masks or practiced social distancing during services.
Justice asked state residents to remain cautious, saying the Greenbrier County church could be their church and community affected. "You are in charge not me. You have been so smart," he told a press conference. "What do we do? We run to the fire, and that's exactly what we've done all weekend."
Go deeper