60% of 383 tested on USS Theodore Roosevelt have coronavirus antibodies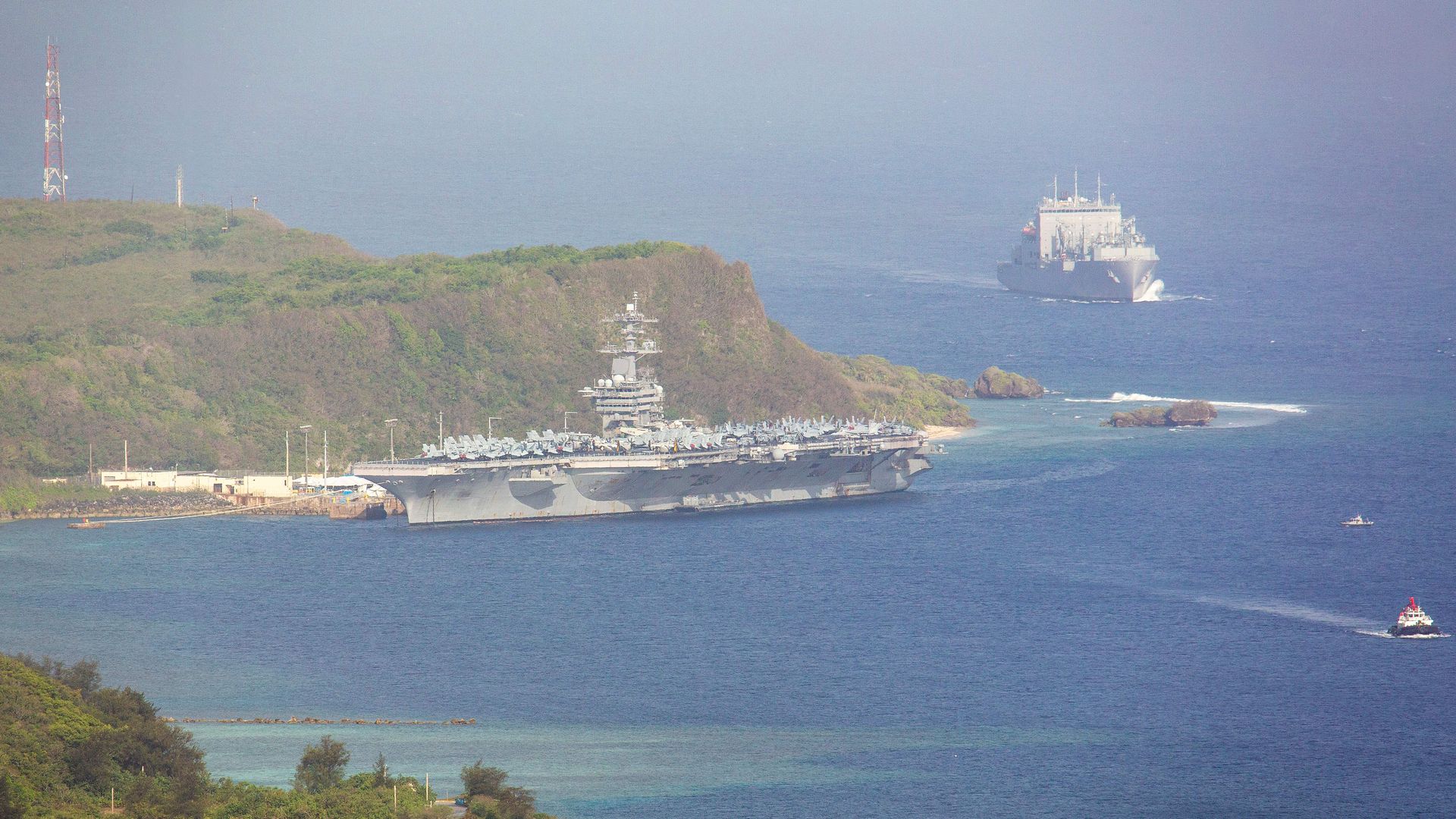 One in five young adult U.S. service members aboard the USS Theodore Roosevelt to test positive for the novel coronavirus and participate in a study conducted by the Navy with the CDC reported no symptoms.
Why it matters: This is the first time the CDC has examined the effects of COVID-19 among healthy young people "in close quarters," a CDC epidemiologist told reporters, per Stars and Stripes. A key finding was that preventive measures, "such as using face coverings and observing social distancing, reduced risk for infection," the report notes.
60% of the 382 young service members to participate in the Navy investigation had reactive antibodies, while 59% of those also had neutralizing antibodies — "a promising indicator of at least short-term immunity," the researchers wrote.
Common symptoms among study participants included muscle pain, fever, chills and a loss of taste or smell.
The big picture: 1,273 of the nearly 4,800 crew members tested positive for COVID-19 following the outbreak aboard the aircraft carrier in April. A Navy sailor who had been assigned to the ship died in April of complications from the virus.
Capt. Brett Crozier was removed from the ship after he pleaded with the Navy in an April letter to address the situation, and acting Navy Secretary Thomas Modly resigned after apologizing for saying the captain was "too naive or too stupid to be a commanding officer of a ship like this."
Go deeper