U.S. Navy to ban displays of Confederate flag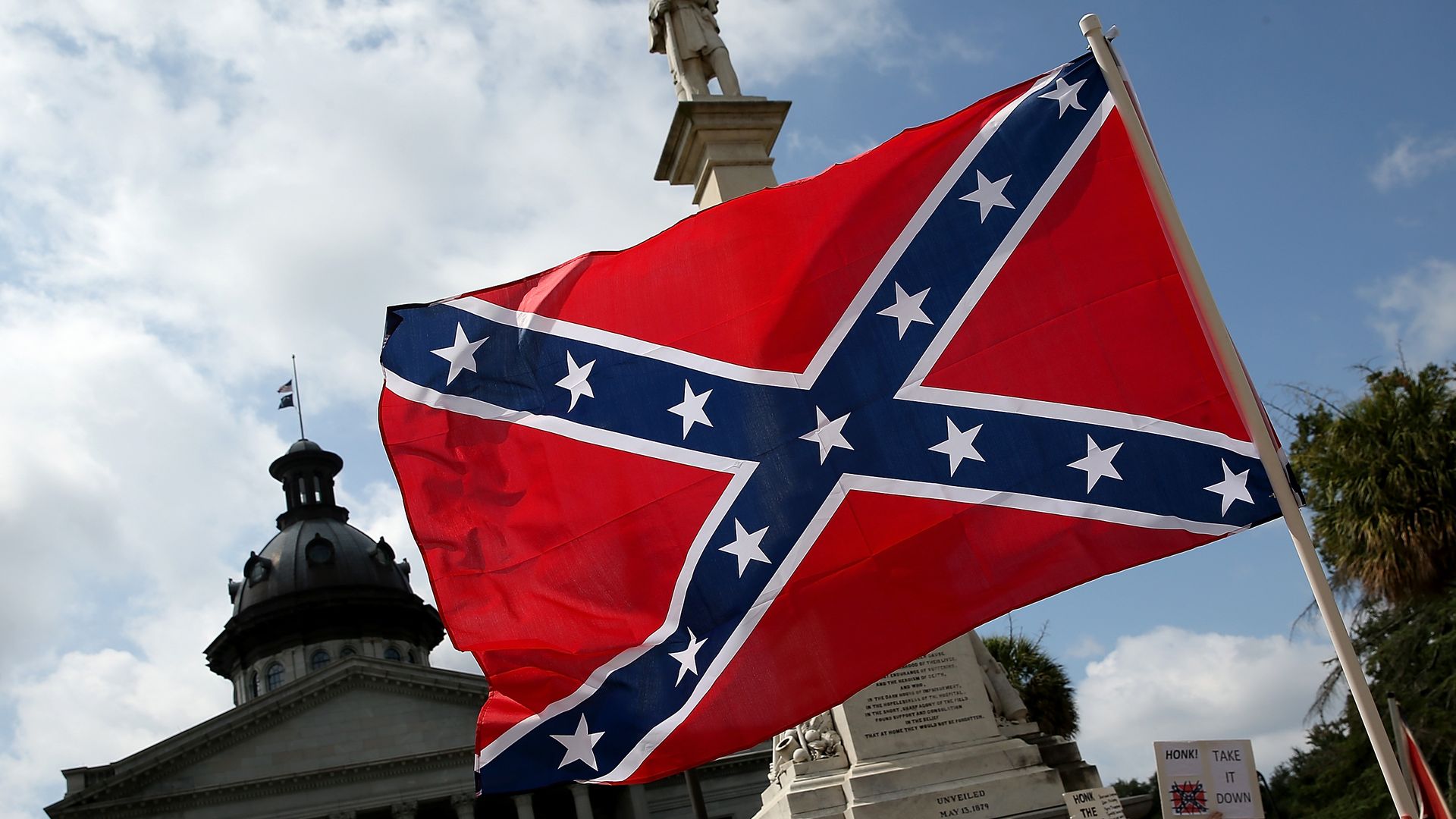 The U.S. Navy is working on an order "that would prohibit the Confederate battle flag from all public spaces and work areas aboard Navy installations, ships, aircraft and submarines," according to a news release reported by Task & Purpose.
Why it matters: It comes as a number of states and localities around the country have taken steps to remove Confederate-era symbols amid protests against racism spurred by the police killing of George Floyd.
"The order is meant to ensure unit cohesion, preserve good order and discipline, and uphold the Navy's core values of honor, courage and commitment," a spokesperson said.
The Marines already ordered the removal of all public displays of the Confederate flag, including from bumper stickers, posters, mugs, posters and clothing.
On Monday, a spokesperson for Army Secretary Ryan McCarthy said he's "open" to a "bipartisan discussion" on the topic of renaming the branch's 10 bases and facilities that are named after Confederate leaders.
Go deeper