Cops in Dallas and D.C. trap protesters en masse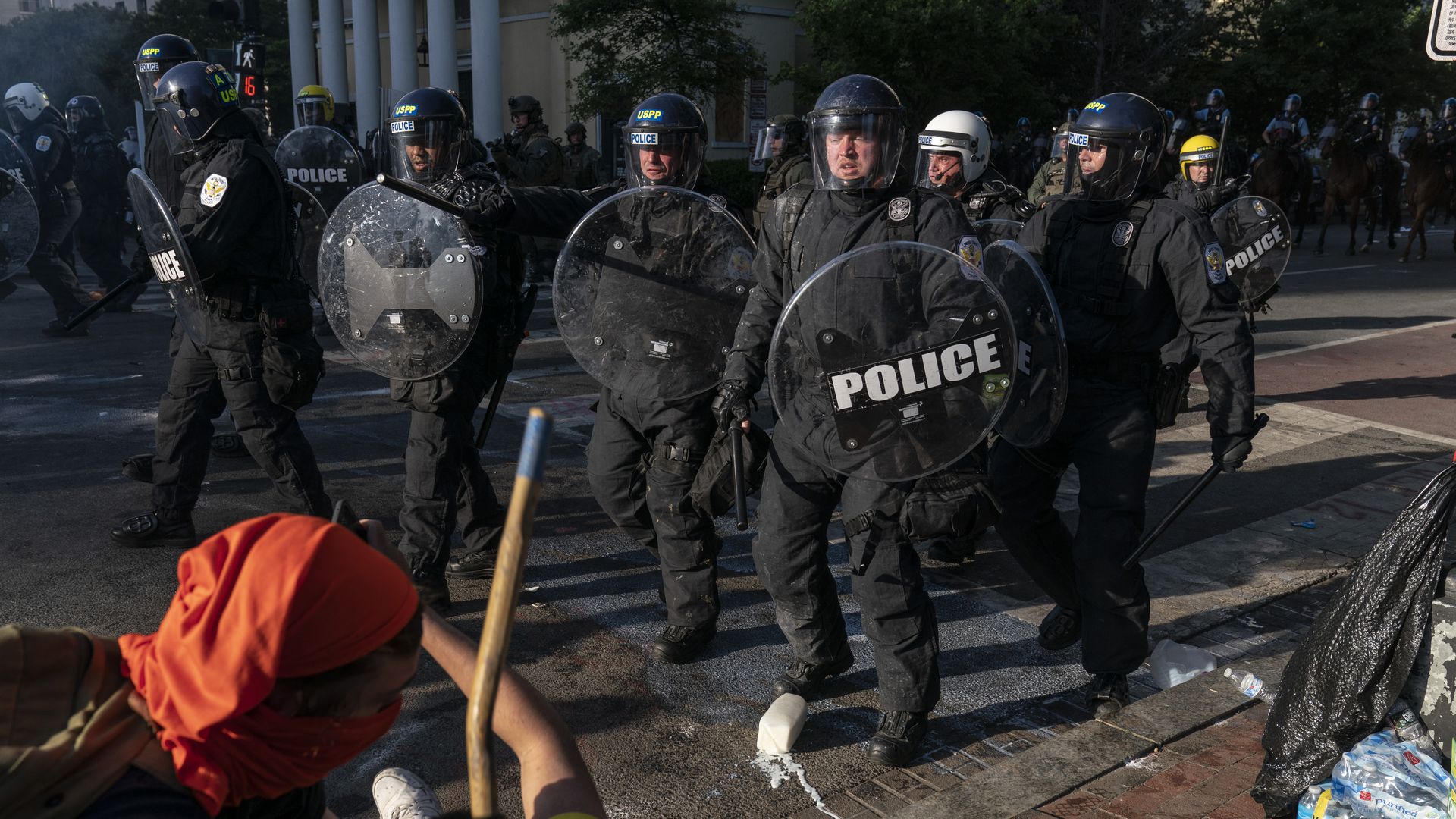 Law enforcement in Washington, D.C., and Dallas, Texas, spent Monday night kettling in crowds that were protesting the death of George Floyd.
"A kettle is when police box in a crowd of people and give them nowhere to go, usually a precursor to a mass arrest," tweeted Matt Pearce of the L.A. Times. "The problem is when they do that while also using force. There's nowhere to go for safety."
The state of play: The kettles are among a number of law enforcement tactics being deployed Monday night, including shows-of-force by helicopters, flash bombs and tear gas.
Local reports on Twitter show the situation unfolding in D.C. and Dallas. Both cities are under 7 p.m. curfews within their respective time zones.
Go deeper