Texas Supreme Court blocks mail-in expansion to all voters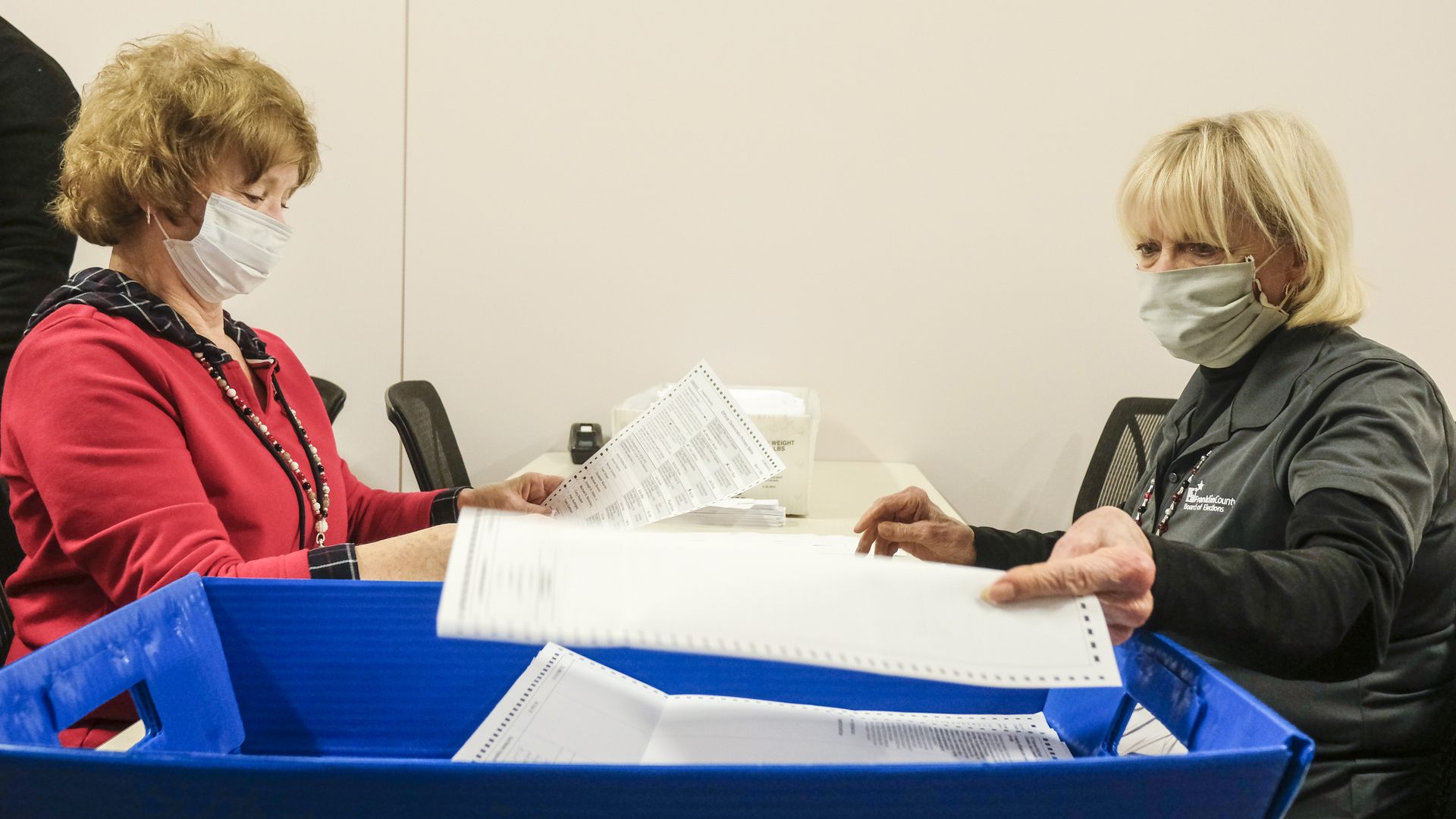 The Texas Supreme Court ruled on Wednesday that "a voter's lack of immunity to COVID-19" doesn't qualify them to apply for a mail-in ballot because it's "not a 'disability' as defined by the Election Code."
Details: The court denied the request of the state's Republican attorney general to stop local election officials from sending vote-by-mail ballots because a voter's lack of immunity to the coronavirus does not constitute a disability. The judges were confident clerks "will comply with the law in good faith."
What they're saying: President Trump reacted to the decision on Wednesday night by tweeting, "Big win in Texas on the dangerous Mail In Voting Scam!"
The Texas Democratic Party said in a statement that unless the federal court intervenes, "voters will have to either risk standing in line and contracting the coronavirus or they'll risk prosecution" by the state attorney general "for simply requesting a mail-in-ballot."
The big picture: A lower court ruled earlier this month that absentee voting could be expanded to all 16 million Texas voters in the July elections.
Trump and some in the Republican Party are pushing back on several states' attempts to introduce early voting options in response to the pandemic.
Mail-in voting is "more vulnerable to fraud than voting in person," but it's still rare — as are all forms of voter fraud in the U.S., the New York Times notes.
Editor's note: This article has been updated with comments by Trump and the Democrats.
Go deeper