Pelosi announces historic 45-day House remote voting period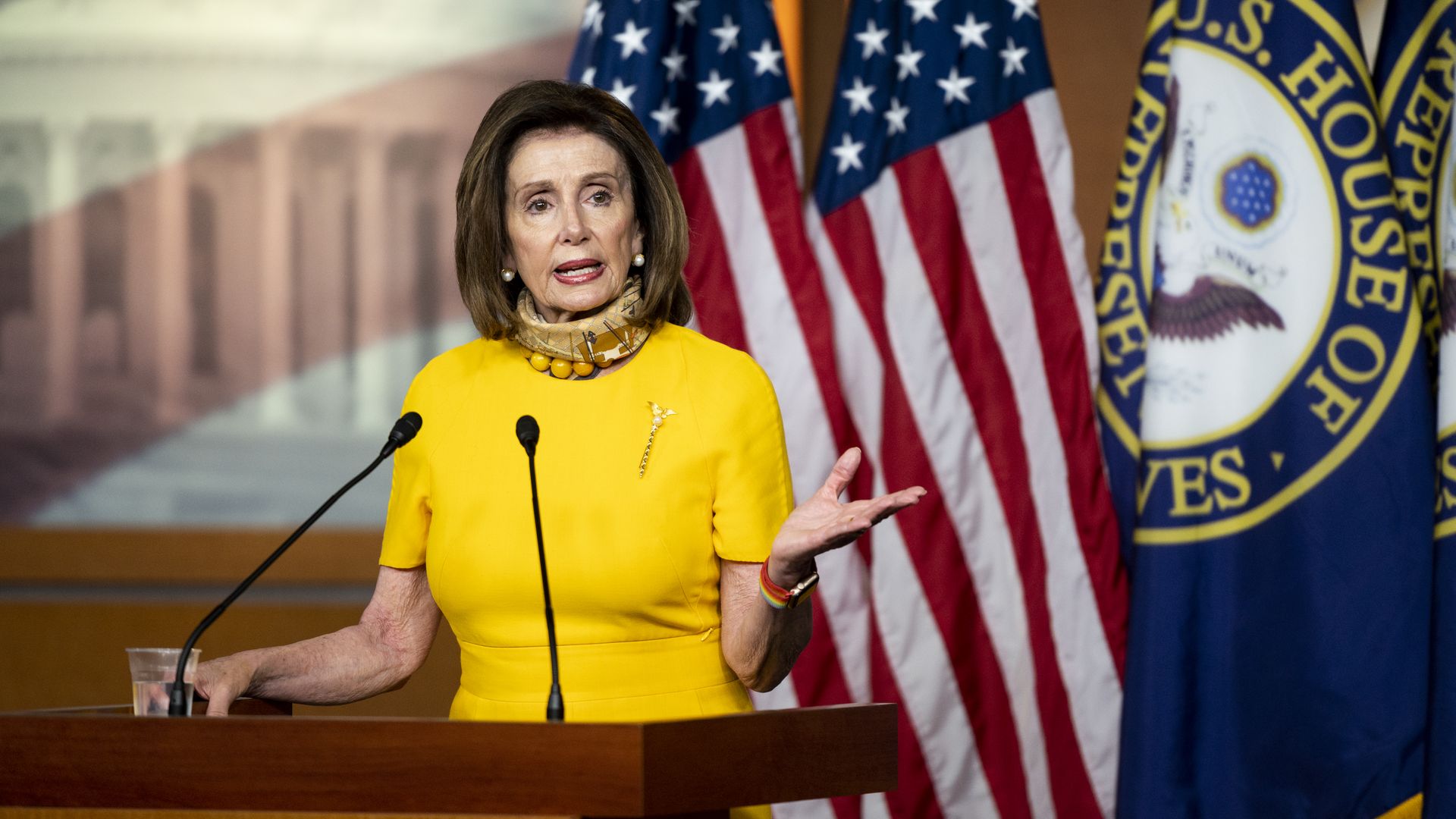 Speaker Nancy Pelosi (D-Calif.) announced Wednesday that the House of Representatives will begin a 45-day period for "remote proceedings," which will include proxy voting on the chamber floor.
Why it matters: This period marks the first time in history that congressional members will be able to vote remotely — in this instance, by directing another member to vote on their behalf. Members will also be able to attend committee meetings virtually during the pandemic.
What she's saying: In a "Dear Colleague" letter to all House members, Pelosi said she is "designating a 'covered period' pursuant to section 1(a) of House Resolution 965," following a letter from the sergeant-at-arms, in consultation with the Office of Attending Physician, declaring that a public health emergency is in effect.
Go deeper