Joe Rogan to move podcast exclusively to Spotify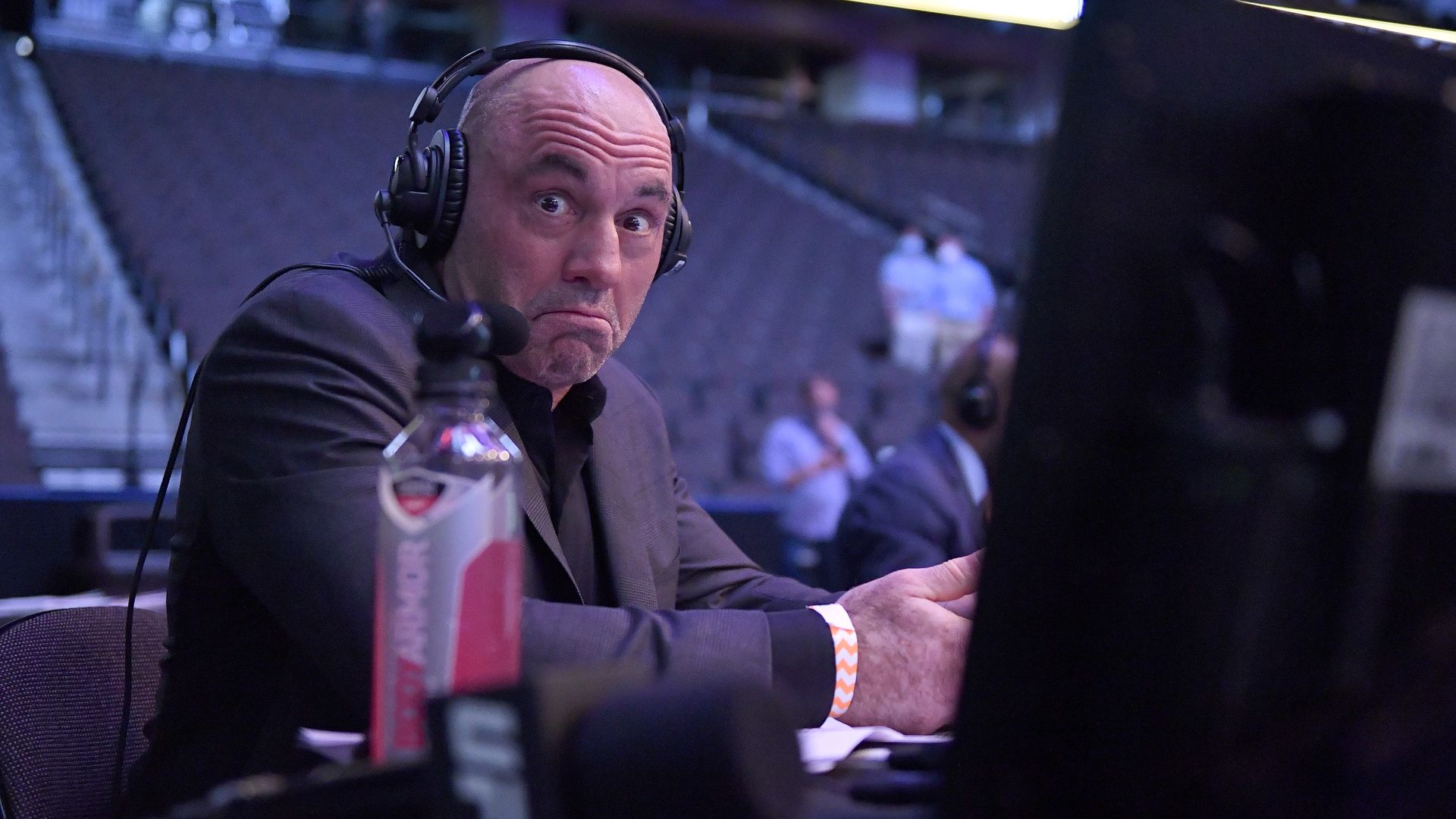 The popular podcast "The Joe Rogan Experience" is moving exclusively to Spotify this year, host Joe Rogan announced on social media Tuesday. Spotify says it's a multi-year deal.
Why it matters: The move could be a watershed moment for the medium. Most Americans subscribe to only one audio subscription service, according to Nielsen. But that could soon change if more podcasts begin to be offered exclusively on certain services.
"The Joe Rogan Experience," which features hours-long conversations between Rogan and a wide variety of celebrities, comedians, subject-area experts, and more, is currently the No. 2 most popular show on Apple Podcasts.
Launched in 2009, the podcast has built one of the biggest and most loyal fan bases in the country and is popular around the world.
Details: The podcast will be available on Spotify on September 1 and become exclusive to the platform later in the year.
In addition to his podcast, The Joe Rogan Experience will also produce corresponding video episodes, which will also be available on Spotify as in-app podcasts.  
What he's saying:
"It will remain FREE, and it will be the exact same show. It's just a licensing deal, so Spotify won't have any creative control over the show. They want me to just continue doing it the way I'm doing it right now ... I'm excited to have the support of the largest audio platform in the world and I hope you folks are there when we make the switch!"
— Rogan on
Instagram
The big picture: More podcast subscription companies are paying big bucks to ink exclusive deals with popular podcasts and podcast creators. This could one day force users to subscribe to multiple audio subscription services, like many currently do with video, in order to access all of their favorite content.
Spotify announced in February that it had acquired The Ringer, a sports media company founded by former ESPN personality Bill Simmons, for roughly $200 million dollars.
Apple will fund exclusive podcasts for its platform. Bloomberg reported earlier this year that Apple is also planning to make original podcasts to promote its TV shows.
Luminary expanded its global presence that same month, bringing dozens of exclusive podcasts to new regions.
Be smart: This also marks an important moment for Spotify, which has spent over $500 million on acquiring podcast companies in the past year and a half.
Go deeper