Anthony Fauci praises "classy" Brad Pitt's "SNL" portrayal of him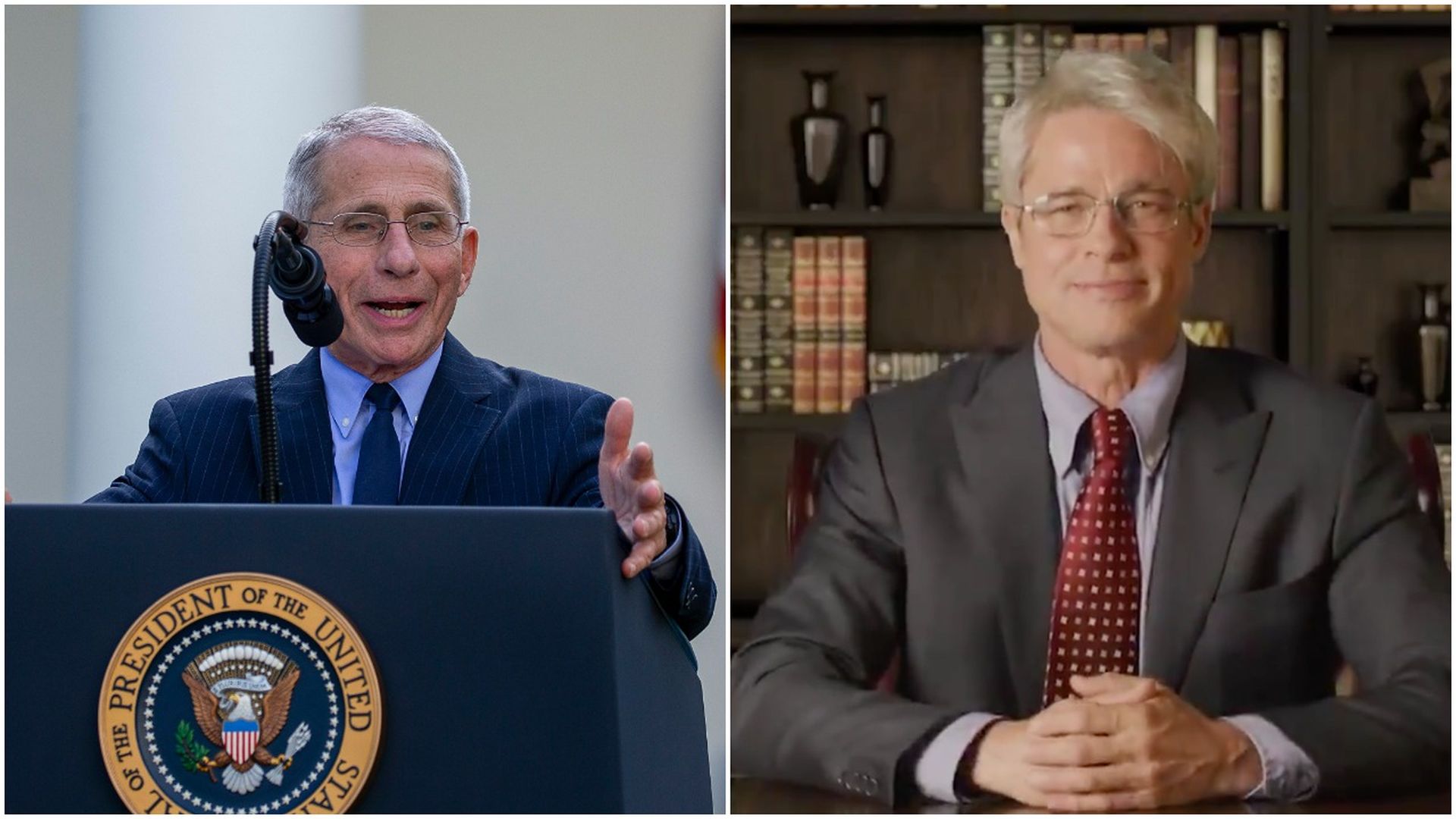 Anthony Fauci told Telemundo's "Un Nuevo Dia" Monday he thought Brad Pitt "did great" in his portrayal of him in the second "SNL at Home" cold open that skewered President Trump's response to the novel coronavirus.
What he's saying: "I think he showed that he is really a classy guy when at the end he took off his hair and thanked me and all of the health care workers," Fauci said. "So not only is he a really great actor, but he is actually a classy person."
Driving the news: In a CNN interview this month, Fauci was asked what were the chances of someone portraying him on "Saturday Night Live." "I have no idea," Fauci said. "I hope not." But after a few big names were suggested, including the "Once Upon a Time in Hollywood" star, the National Institute of Allergy and Infectious Diseases director joked: "Oh Brad Pitt, of course."
Flashback: In his first "SNL" appearance, Pitt's Fauci noted in the skit "there's been a lot of misinformation out there about the virus and, yes, the president has taken some liberties with our guidelines."
Pitt took off his wig and glasses at the end of the skit to thank the "real Dr. Fauci" for "your calm and your clarity in this unnerving time," adding, "And thank you to the medical workers, first responders and their families for being on the front line."
Watch the full clip below:
Flashback: Tom Hanks hosts "Saturday Night Live at Home" special
Editor's note: This article has been updated with Fauci's earlier comments and his reaction to Pitt playing him on "SNL."
Go deeper