Agriculture Department says meat inspectors responsible for protective gear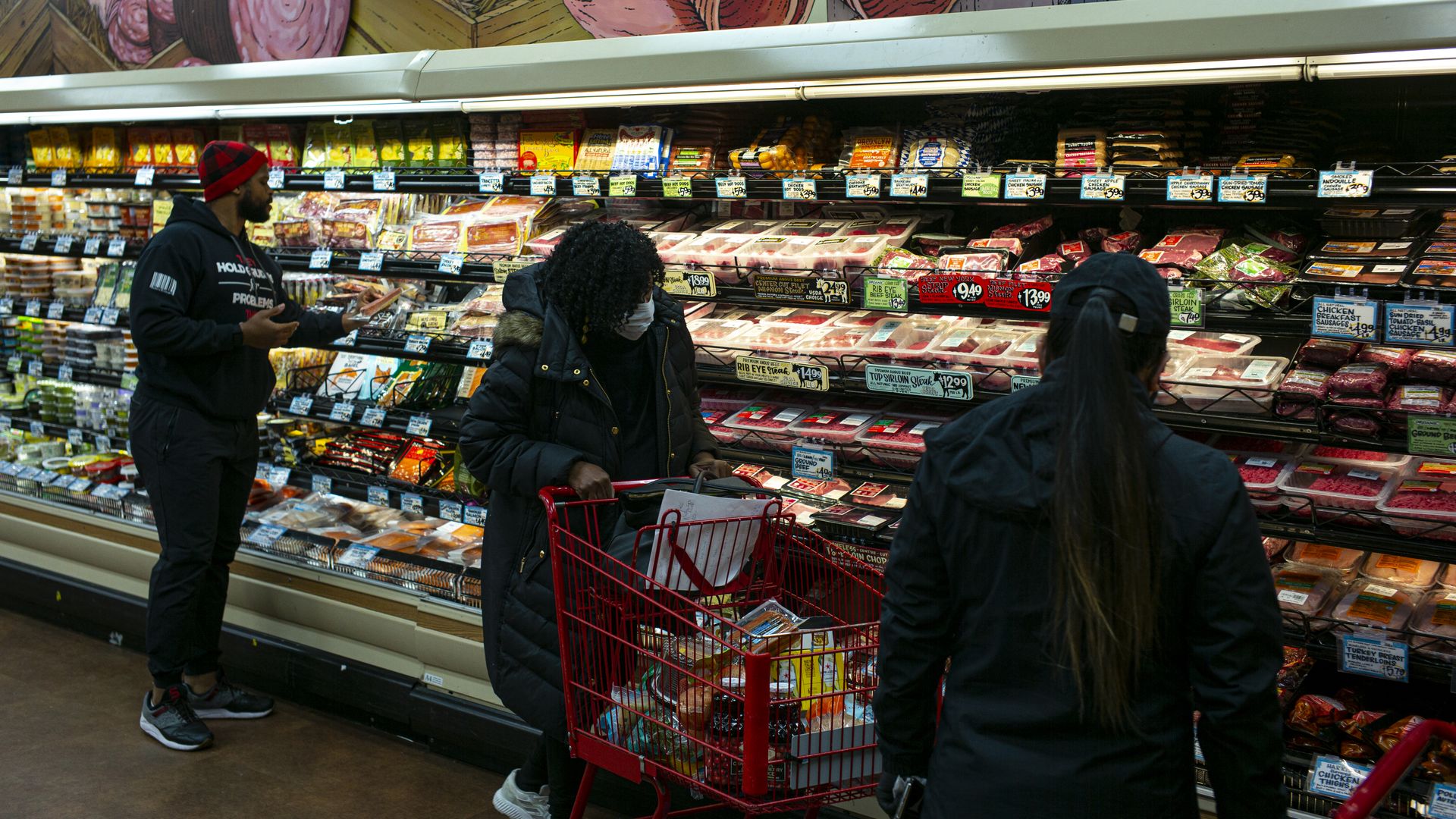 The U.S. Department of Agriculture is asking its meat inspector employees to obtain protective gear for themselves — despite a national shortage — after an employee died from the novel coronavirus, Politico first reported.
Why it matters: USDA meat inspectors are responsible for checking product safety and labeling, but virtually all 8,000 of them have been left without face masks. The department is offering single $50 reimbursements for inspectors who obtain their own face masks.
Unions say the department has a responsibility to ensure workers have ample gear to keep themselves.
And meat packing plants often face close employee proximities, meaning social distancing is limited.
America is also at threat of a potential meat shortage due to factories shutting down during the COVID-19 pandemic.
A Smithfield pork processing plant in Sioux Falls, S.D., last week was the largest single hotspot of coronavirus cases in the U.S.
What they're saying: "FSIS must maintain inspection of all meat, poultry, and egg products to ensure Americans continue to have a safe food supply during the evolving COVID-19 pandemic," a USDA spokesperson told Axios.
"USDA and CDC, in conjunction with other federal, state, and local partners, are working together to identify, coordinate, and, where requested, help provide guidance on worker safety best practices and facilitate the continuity of operations of packing plants and other entities that are part of the food supply chain critical infrastructure."
Go deeper