Barr to prosecutors: Act on lockdown rules that violate Constitution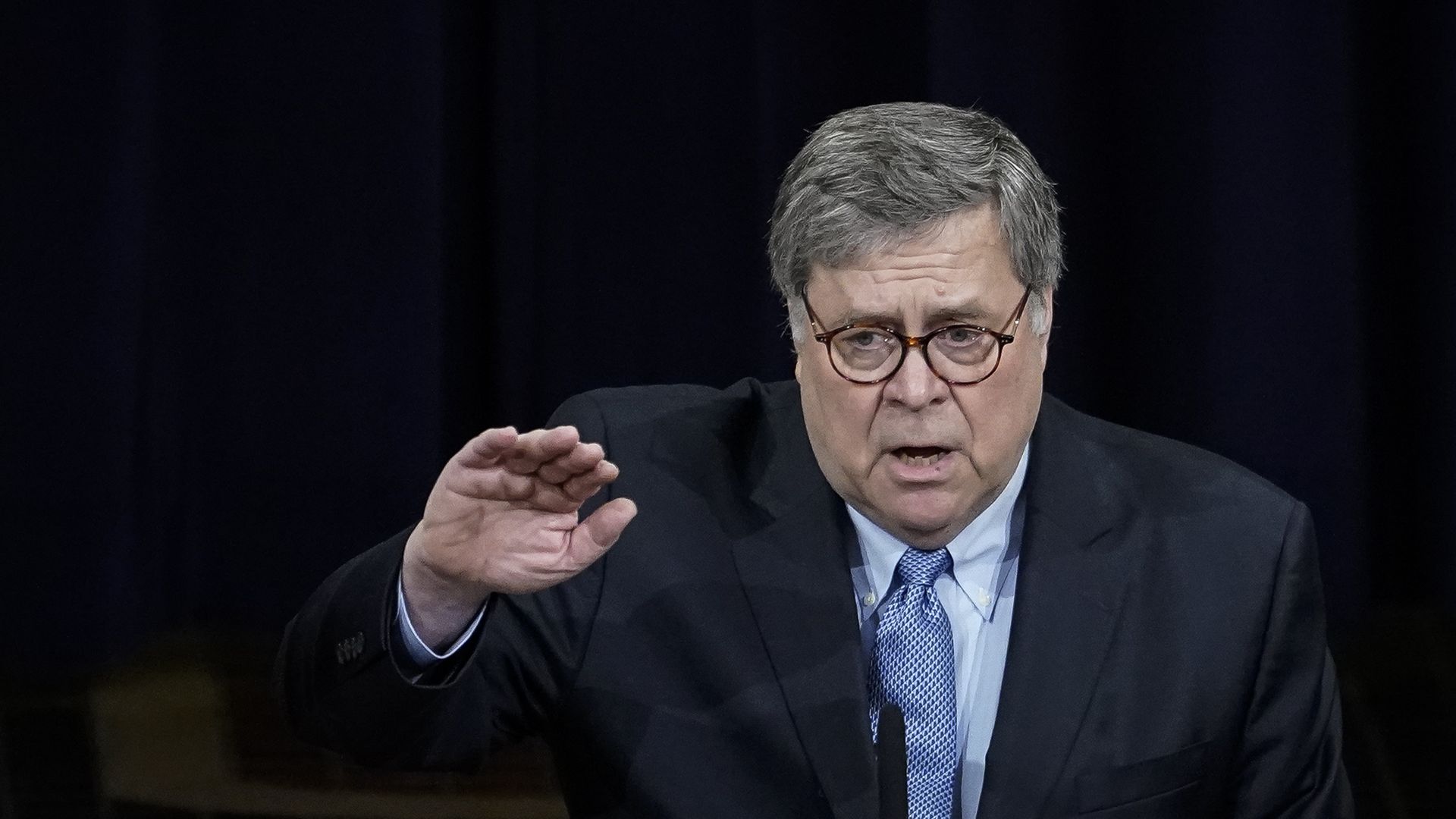 Attorney General Bill Barr issued a memo Monday directing Department of Justice prosecutors to act against state or local authorities imposing lockdown measures that "could be violating the constitutional rights and civil liberties of individual citizens."
What they're saying: "If a state or local ordinance crosses the line from an appropriate exercise of authority to stop the spread of COVID-19 into an overbearing infringement of constitutional and statutory protections, the Department of Justice may have an obligation to address that overreach in federal court," the memo states.
"Many policies that would be unthinkable in regular times have become commonplace in recent weeks, and we do not want to unduly interfere with the important efforts of state and local officials to protect the public. But the Constitution is not suspended in times of crisis. We must therefore be vigilant to ensure its protections are preserved, at the same time that the public is protected."
— Barr memo, titled "Balancing Public Safety with the Preservation of Civil Rights"
The big picture: Barr said in an interview with radio talk show host Hugh Hewitt last Tuesday the DOJ would take legal action against leaders who "impinge on either civil rights or on the national commerce" with stay-at-home orders are "disturbingly close to house arrest."
"If we think one goes too far, we initially try to jawbone the governors into rolling them back or adjusting them," he told Hewitt. "If they're not and people bring lawsuits, we file statement of interest and side with the plaintiffs."
The DOJ did just that in a Mississippi case, resulting in the local mayor reversing a drive-in churches ban.
Go deeper: In photos: Groups protest coronavirus lockdowns across the U.S.
Editor's note: This article has been updated with details of the new DOJ directive.
Go deeper