The state-level coronavirus dilemma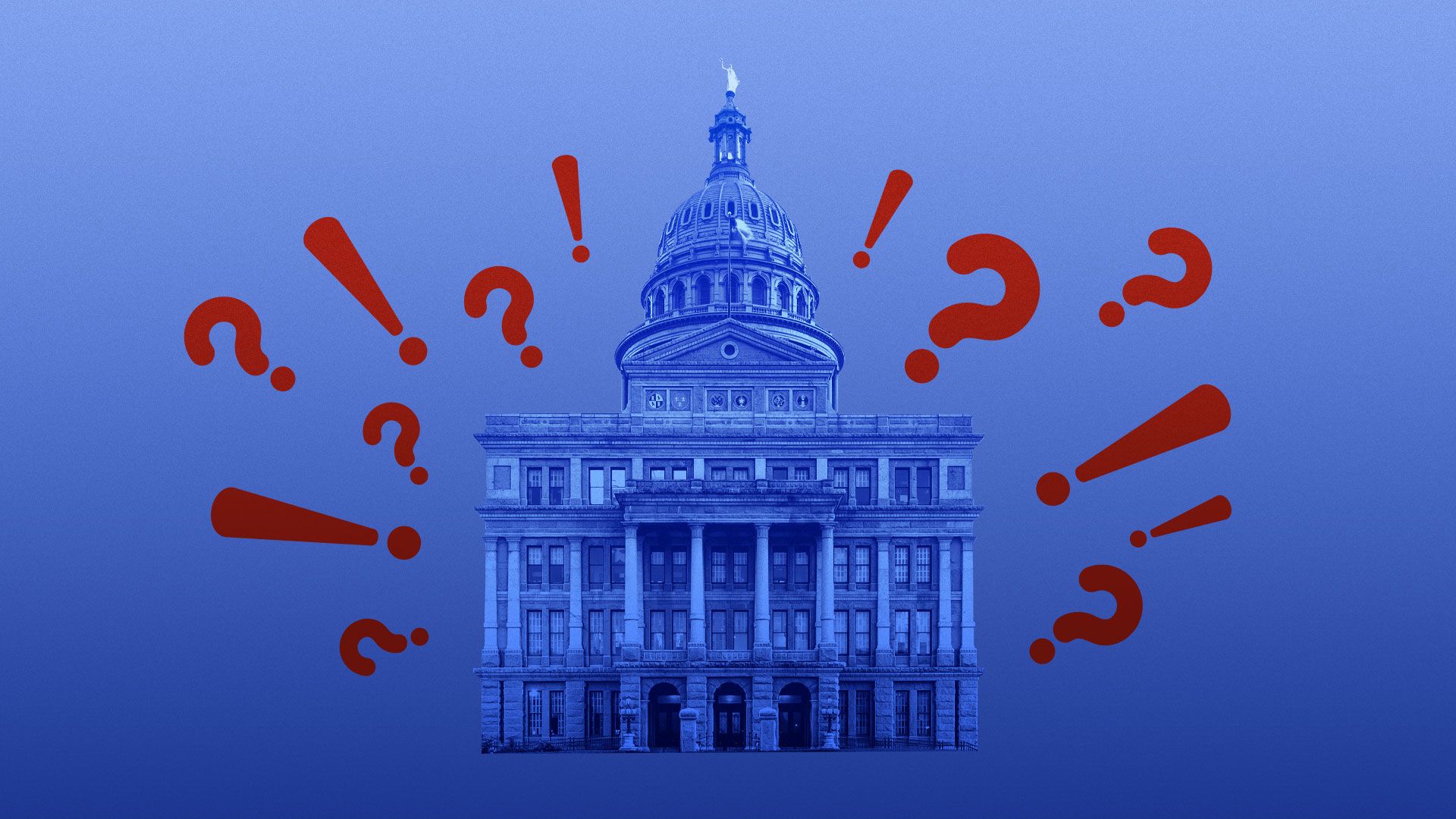 Some U.S. mayors and governors are bracing for new pressures to reopen their economies too soon, and fear second surges of coronavirus infections would only force fresh clampdowns.
What they're saying: "That would be like releasing someone from prison, and then saying, 'Sorry, you need to come back to serve more time,'" Paul TenHaken, the mayor of Sioux Falls, S.D., tells Axios.
Some red-state governors say they plan to relax stay-at-home orders and other social distancing measures sooner rather than later, which could create or heighten conflicts with the mayors of some of their largest cities.
"I'm very concerned about any type of pressure — political or otherwise — to make hasty decisions based on the economy as opposed to the science," Tampa, Fla., Mayor Jane Castor told Axios.
She pushed for a sheltering-in-place order for her city long before Florida Gov. Ron DeSantis issued one statewide, and DeSantis has already relaxed some of those restrictions in the days since President Trump released his plan to begin reopening the economy.
The big picture: Governors and mayors will have to walk a political tightrope as they navigate one of the most devastating and durable emergencies in U.S. history.
Trump's guidelines make clear that states' decisions are up to governors, but as some states move forward, there are concerns that his words could add political pressure to move quickly. Already, Trump has tweeted criticisms of Democratic governors' continuation of their shelter-in-place orders.
That pressure could also lead to tensions between mayors and governors.
"I would fight any battle that would protect my citizens. But there are certain legal boundaries that I have," Castor said when asked whether she would disregard orders from DeSantis.
In Sioux Falls, TenHaken issued a "safer at home" order in his city, which has a high share of the state's rising number of COVID-19 cases. But South Dakota Governor Kristi Noem has refused to enact a state-wide order. TenHaken and Noem are both Republicans.
TenHaken said the decision, which he's still wrestling with, is especially difficult in a red state, and has spurred questions about infringing on civil liberties.
Texas Gov. Greg Abbott announced executive orders on Friday that will allow state parks and some businesses to open back up in phases, although schools will remained closed through the end of the school year.
Steve Adler, the Democratic mayor of Austin, said he think's Abbott's reopening plans seem "reasonable," but that he is eager to see "what are we doing to help mitigate and minimize that risk and measure what it is that's happening in our community."
Adler said he doesn't think Abbott has been clear enough on that.
"And, if for whatever reason, he or the president or anybody was putting the community in danger that I was elected to represent, then I'd have to do everything I can to try to protect it," Adler added.
"With this being an election year, you've got to be fearful that we don't do things that are good or bad for the political climate of one person or party, as opposed to what's best for the American people," said Louisiana Lieutenant Governor Billy Nungesser, a Republican.
Former Chicago Mayor Rahm Emanuel tells Axios every mayor of a big city clashes with their governor at some point.
"Look, anywhere you go in a state, a city in a major metropolitan area is going to be a big engine," he said. "And there's going to be tension. I mean, you see it playing out either in politics, personality, or more importantly resources — and that's fine. It happens when this virus isn't happening, and it comes in distress."
Between the lines: Some governors are seeking to minimize political pressures and patchwork health risks by banding together. Governors have formed Midwest, Northeastern states and Western state coalitions — deciding to coordinate their reopening efforts.
The bottom line: 66% of Americans are more concerned that state governments will lift restrictions on public activity too quickly, according to a new Pew Research survey. Only 32% are more concerned that they will not lift them soon enough.
Go deeper