The gamble to re-open the economy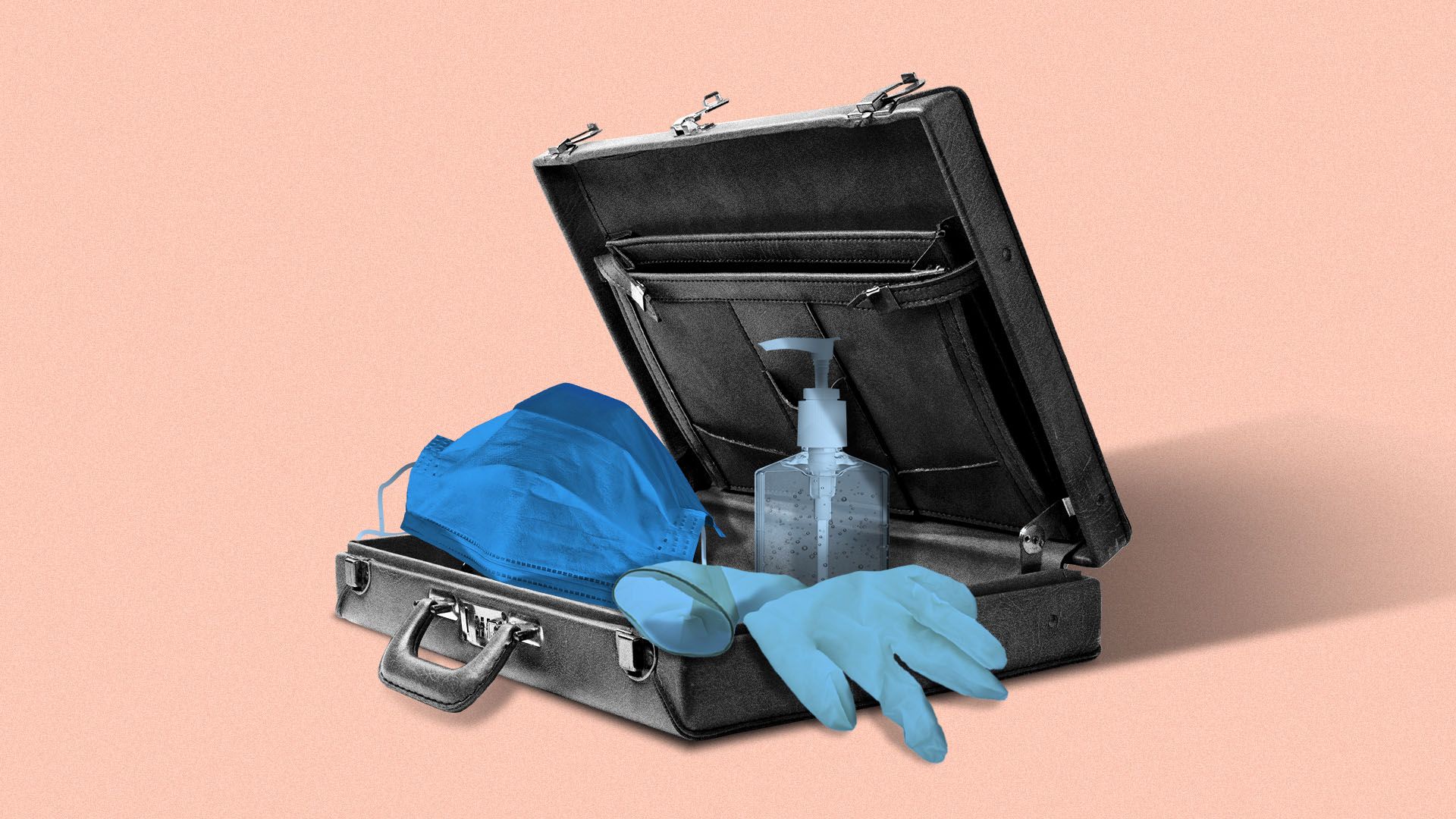 There's a big blind spot as governors weigh how and when to lift stay-at-home orders: If businesses' doors reopen, will the people come?
Why it matters: The economy has been ravaged by efforts to contain the coronavirus outbreak — and the recovery is dependent on whether Americans feel they can return to normal life without contracting the disease.
Driving the news: The Trump administration unveiled guidelines for states to gradually begin reopening their economies — starting with states that have "beautifully low" case numbers, as President Trump said in a phone call with governors.
Yes, but: While there may be pent up demand for things like haircuts, many Americans say they'll continue staying home until they feel it's safe.
Between the lines: A range of CEOs and government leaders agree that scaling up testing is crucial to convince Americans it's safe to engage in pre-coronavirus activities.
The big picture: Many unemployed Americans plagued by financial hardship won't have a choice but to return to work, even if they feel unsafe. They're relying on employers making critical adjustments to put them, as well as customers, at ease when the economy re-opens.
To stave off any consumer concerns, companies are considering big changes to adhere to the new physical-distancing norm.
The other side: Some Americans are eager for stay-at-home orders to be lifted, even as coronavirus cases continue to surge.
The bottom line: Reopening the economy will look different across America — but it will mean very little anywhere if people don't feel safe enough do the things that keep the economy humming.
Go deeper