Trump calls on governors with "beautifully low" coronavirus numbers to reopen on May 1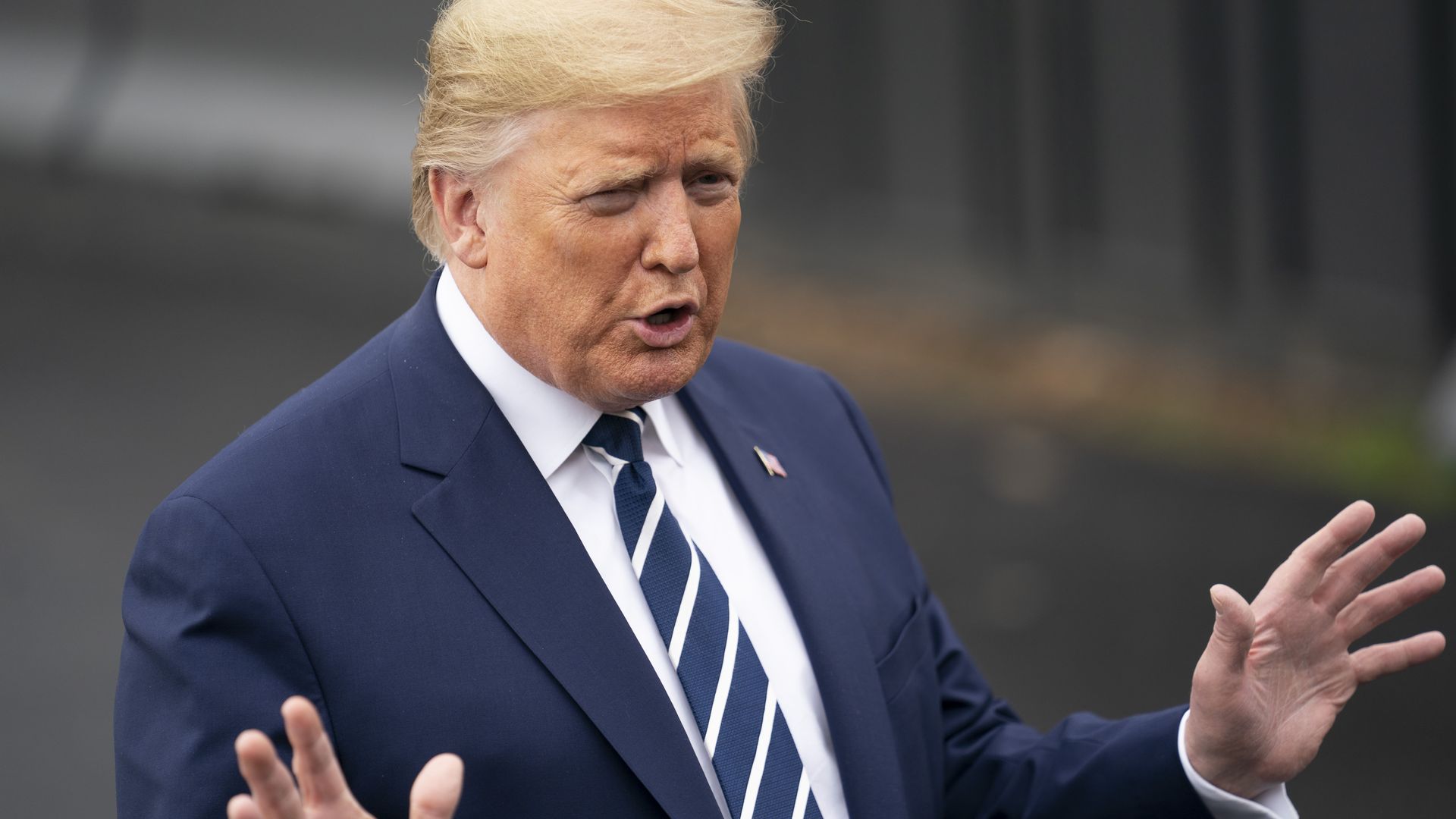 President Trump told governors on a conference call today that he wants to begin to reopen the U.S. economy on May 1.
He called on governors with low coronavirus numbers to begin to reopen their economies on May 1, with the caveat that states should go at their own pace.
"You states with beautifully low numbers, let's get your states open and get back to work," Trump said, according to one person on the call and one person familiar with the call.
The White House distributed a document of guidelines for "Opening up America Again" that offers proposed phased reopenings in states or regions that meet certain "gating" criteria.
It includes metrics around cases, symptoms and hospital capacity.
It also includes three distinct phases for states, beginning when they satisfy an initial list of progress based on the metrics above.
A slightly softer lockdown, with a phased reopening of some offices and social distancing still encouraged.
For nonvulnerable population, life largely returns to normal. Nonessential travel can resume for nonvulnerable populations.
For vulnerable populations, life can begin to normalize, but with social distancing for those people.
The backdrop: During the 1.5-hour call on Wednesday with Trump's new "Great American Economic Revival Industry" group, the economic advisers told him an extended shutdown would be catastrophic, and they urged him to allow parts of the country with lower coronavirus cases to begin reopening, according to one of the advisers on the call.
The adviser told Axios most people said they were "very eager to get back to work" and offered Trump strategies for what would be needed for the reopening process — including guidelines for testing, contact tracing, liability protection, training and infrastructure.
The White House has not yet responded to a request for comment.
Read the guidelines:
Subscribe to Mike Allen's Axios AM to follow our coronavirus coverage each morning from your inbox.
Go deeper