Kirsten Gillibrand endorses Joe Biden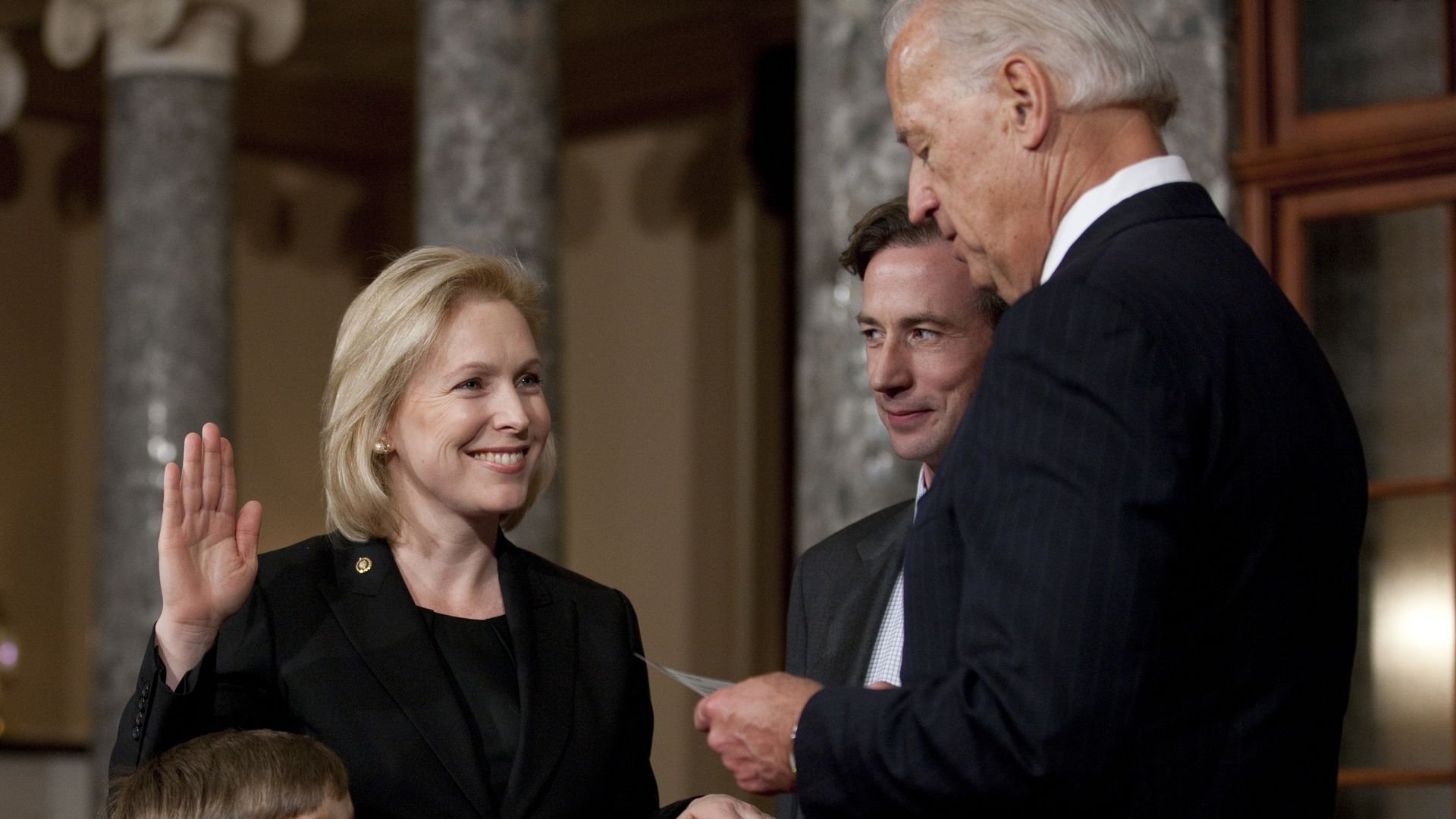 Sen. Kirsten Gillibrand endorsed former Joe Biden for the Democratic presidential nomination on Thursday, the Washington Post reports.
Why it matters: She's the 13th former Democratic candidate to endorse Biden, who has a large delegate lead and only one remaining opponent in Sen. Bernie Sanders. Gillibrand dropped out in August after struggling to gain traction in the crowded primary field.
Gillibrand told the Post: "He's the absolute best candidate to defeat President Trump, and I think he is the person who has gained the trust and the respect of the American people in a way that no one else has."
Go deeper