Why Tom Brady is expected to sign with the Tampa Bay Buccaneers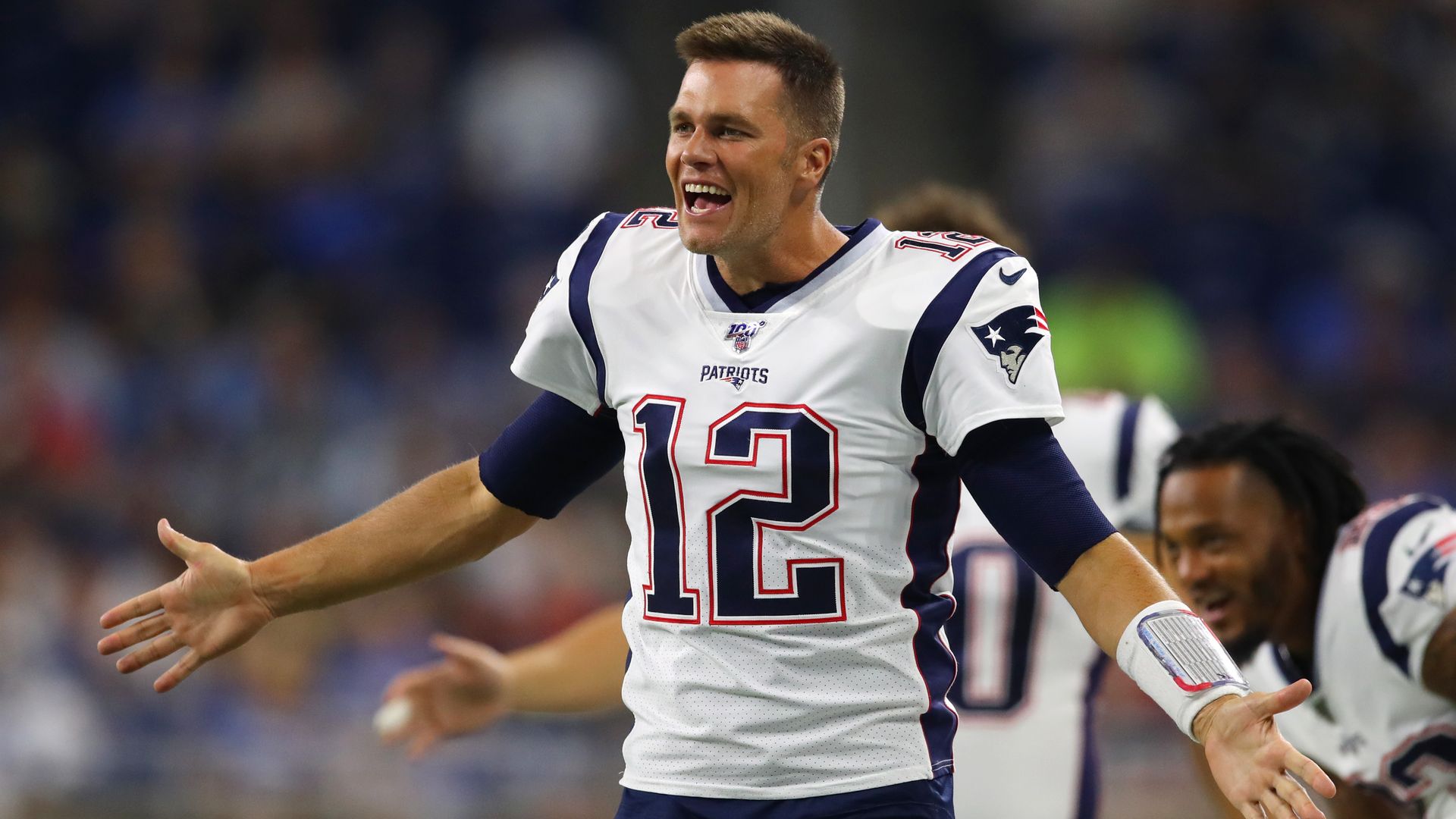 Tom Brady will likely sign Wednesday with the Tampa Bay Buccaneers — one day after he announced his departure from the New England Patriots.
The state of play: From Brady's perspective, the Bucs have a lot to offer.
Money: With $235 million in career earnings, money likely wasn't Brady's top priority, but Tampa Bay offering a deal near the top of the market (reported $30 million a year) is more about respect than dollar signs.
Supporting cast: Mike Evans and Chris Godwin are arguably the best WR duo in the NFL, and Brady's history with TEs suggests he's the right guy to unlock O.J. Howard's full potential. The Bucs also have a top-10 offensive line.
Different energy: "I think the Buccaneers are getting a guy that really wants to enjoy the last little bit of his career and Bruce Arians is perfect for that," said Hall of Famer Steve Young. "[Tom] loves football and you've seen him love it in a unique Patriot way — now I think you'll see him love it in a unique Tom Brady way ... and just have a lot of fun."
The big picture: Brady's departure ends perhaps the greatest run in the history of American team sports and leaves New England in unfamiliar territory.
After being famously drafted in the sixth round (199th pick) of the 2000 draft, Brady joined an organization synonymous with failure and, together with Bill Belichick, turned the Patriots into the sports team of the 21st century.
In the course of 20 years, he became, without question, the greatest QB to ever live and, in a league built for parity, led the Patriots to 13 AFC title games and nine Super Bowls, winning six (and earning Super Bowl MVP four times).
Go deeper: Tom Brady announces he's leaving the New England Patriots
Go deeper