House passes coronavirus emergency aid package with Trump's endorsement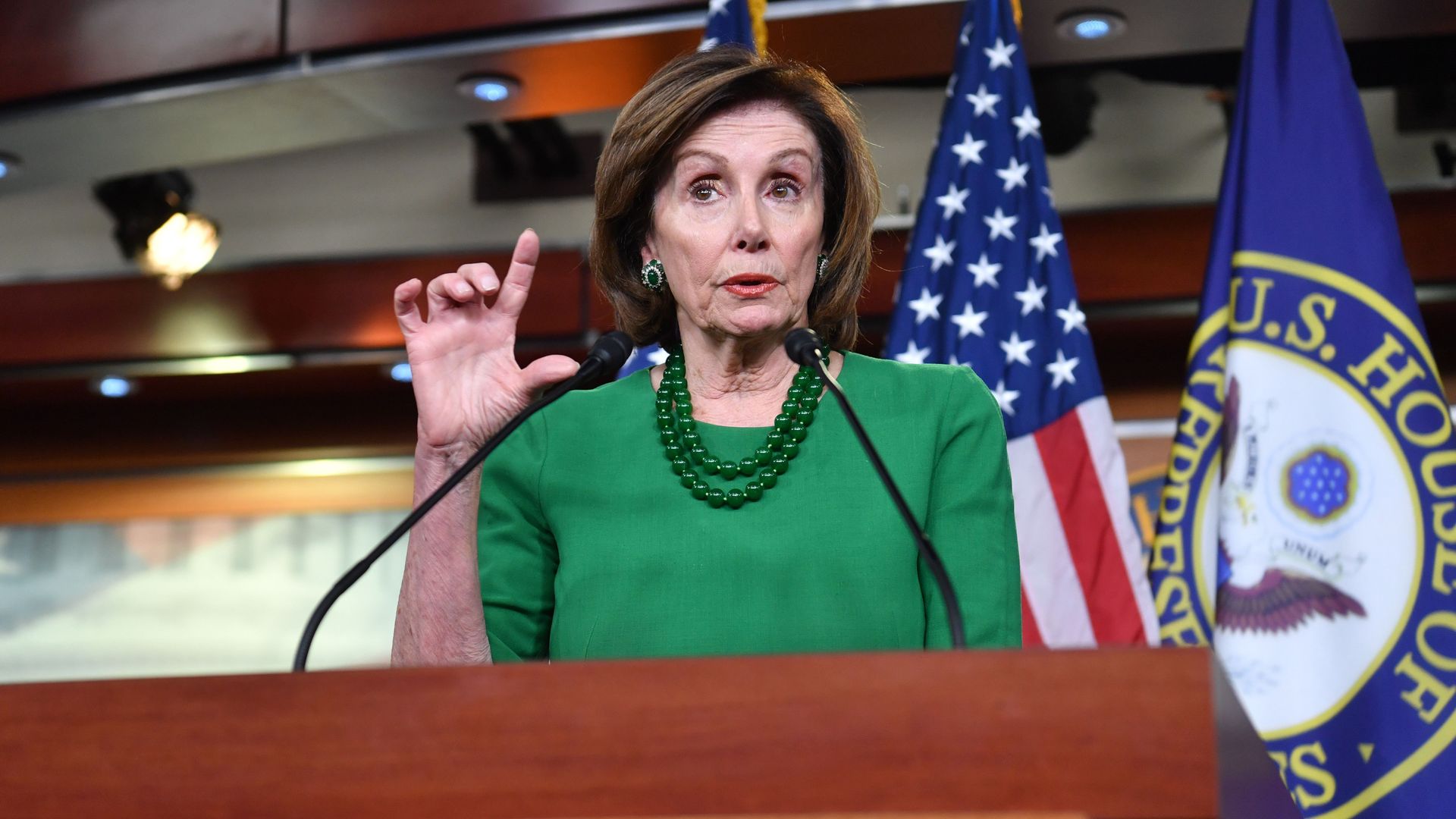 The House passed a sweeping coronavirus relief package shortly before 1 a.m. EST on Saturday with a 363-40 vote after President Trump declared a national emergency over the virus outbreak.
Driving the news: President Trump endorsed the deal Friday evening on Twitter, prior to its vote in the House.
Why it matters: Securing the White House's backing is a critical step in clearing a legislative logjam that will allow Congress to move forward despite intense partisan gridlock.
Senate Majority Leader Mitch McConnell cancelled the chamber's planned recess to take up the package, though McConnell had derided House Democrats' first stab at coronavirus legislation as an "ideological wishlist."
Details: The package seeks to address many of everyday Americans' concerns as businesses and schools continue to shut down amid the outbreak. It includes:
Free coronavirus testing for everyone who needs a test, including the uninsured.
Two weeks of guaranteed paid sick leave, as well as increased family leave.
Increased support for unemployment benefits.
Works to strengthen programs that provide school lunches for students who rely on them.
A bump in Medicaid funding.
What they're saying: "As the Senate works to pass this bill, the House will begin work on a third emergency response package to protect the health, economic security and well-being of the American people. We will do so in continued consultation with scientists, researchers, health care professionals, public health officials and community leaders, so that we can craft the most effective, evidence-based response," House Speaker Nancy Pelosi said in a statement on Friday.
"It was remarkably irresponsible and out of touch for Senator McConnell to send senators out of town for the weekend in the middle of this public health crisis and before the House passed this vital people-focused legislation. Senator McConnell and Republicans should pass this legislation as is immediately so it can get to the president's desk so he can sign it right away," Senate Minority Leader Chuck Schumer said in a statement on Friday.
Go deeper:
Go deeper