Republican mayor dumps Trump and endorses Biden ahead of Michigan primary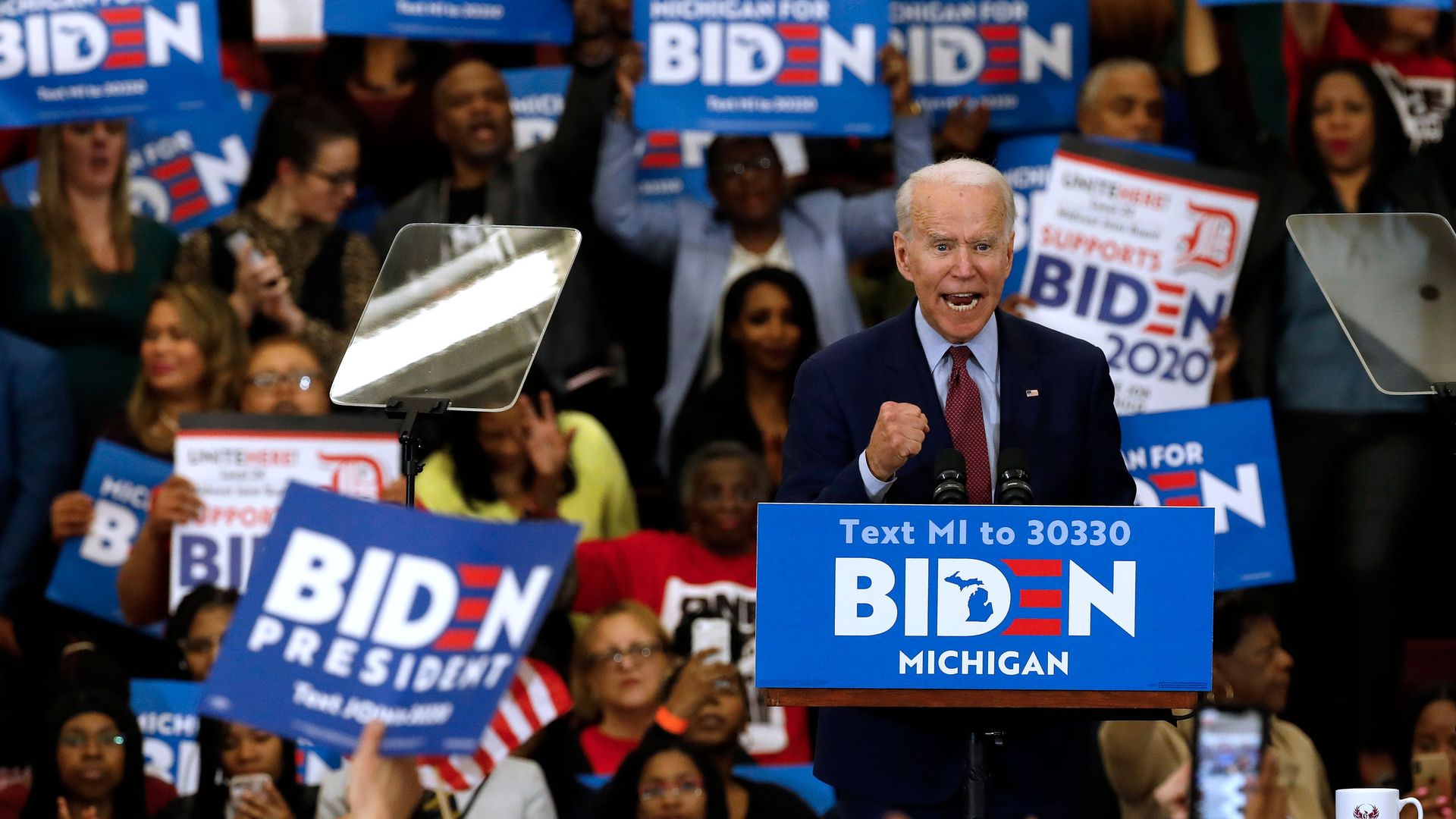 Michael Taylor, the Republican mayor of Sterling Heights, Michigan, endorsed former Vice President Joe Biden for president on Monday.
Why it matters: It's another boost for Biden, who's picked up key endorsements ahead of Tuesday's Democratic primaries in six states — where Michigan has the most delegates up for grabs (125). Taylor voted for President Trump in the 2016 elections. "Biden is the candidate who can unify all of the Democrats, and ... who can appeal to moderates and Republicans like me who don't want to see four more years of President Trump," he tweeted.
Go deeper: Joe Biden's secret governing plan
Go deeper