Chris Matthews retires from MSNBC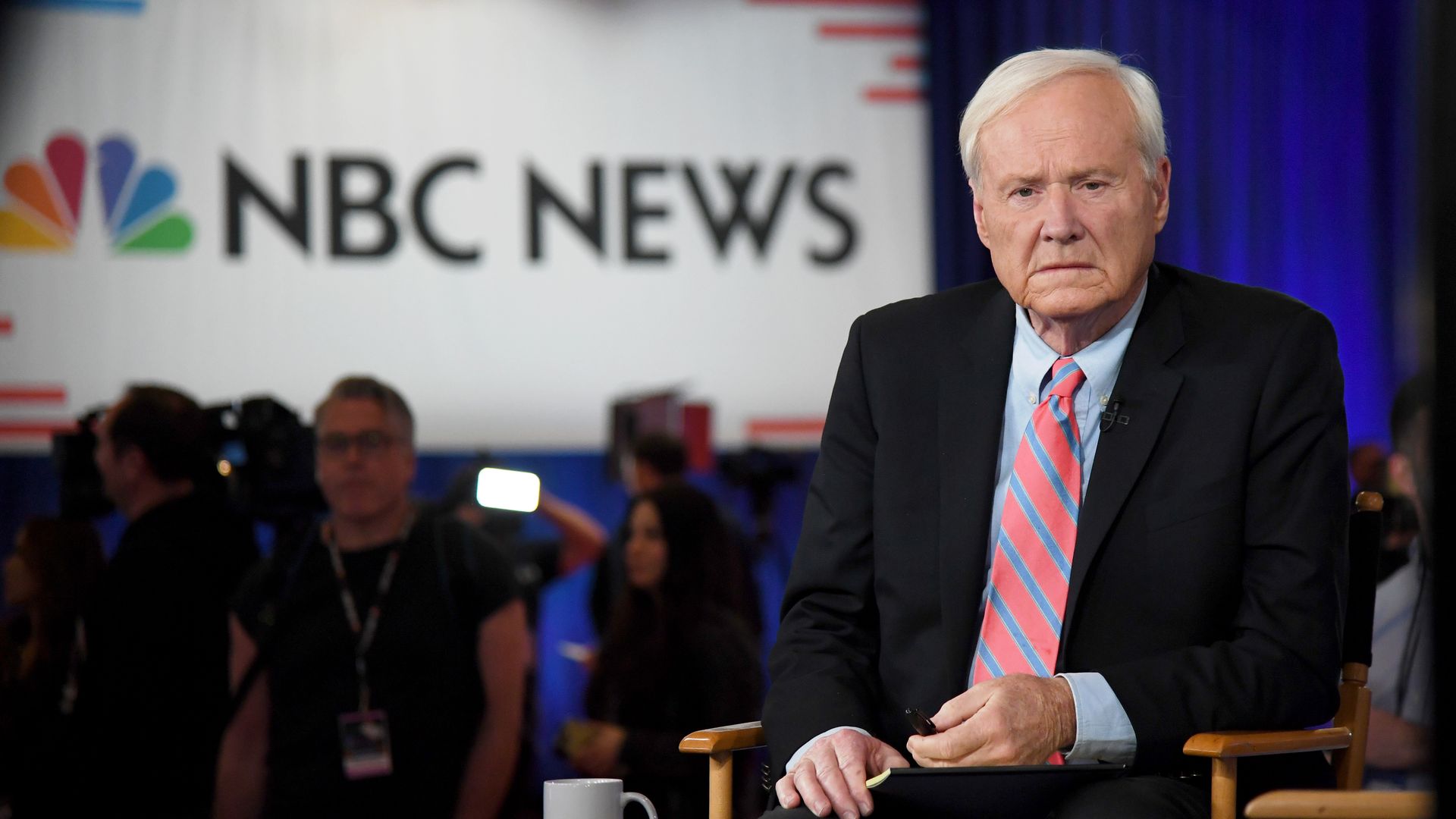 MSNBC anchor Chris Matthews has announced that he will be retiring from his signature program, "Hardball," on what will be his final show Monday night.
Why it matters: Matthews has been a stalwart of MSNBC's political coverage for decades. His departure likely leaves an opening for a new prime time star at MSNBC.
Driving the news: Matthews, 74, has faced a series of on-air gaffes recently, including confusing two black politicians and comparing Sen. Bernie Sanders' campaign to the Nazi invasion of France.
Journalist Laura Bassett published an article in GQ Saturday that accused Matthews of making unwelcome comments about her appearance prior to an appearance on his show.
"Compliments on a woman's appearance that some men, including me, might have once incorrectly thought were OK, were never OK. Not then and certainly not today. And for making such comments in the past, I'm sorry," Matthews said Monday.
Go deeper