Deadly clashes erupt in Delhi as Trump visits India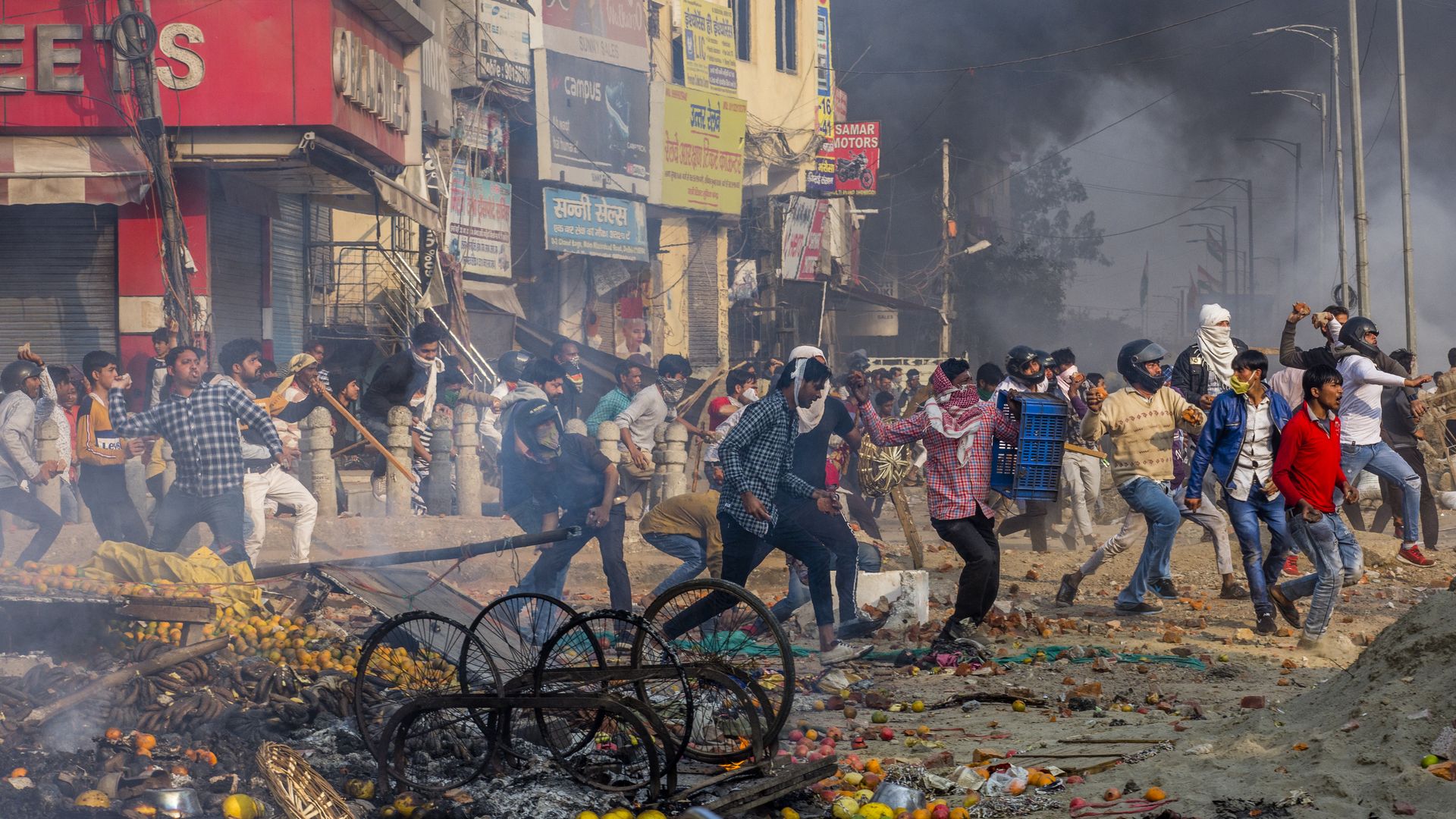 Delhi Chief Minister Arvind Kejriwal called for calm Tuesday as deadly clashes erupted in the city's northeast between supporters and opponents of India's controversial new citizenship law.
Why it matters: Per the BBC, a police officer and six civilians "died in the capital's deadliest day" since last year's passing of the Citizenship Amendment Act — which allows religious minorities but excludes Muslims from nearby countries to become citizens if they can show they were persecuted for their religion. This comes as President Trump and members of the U.S. first family are in Delhi as part of a two-day visit to India, though they're away from the violence.
Go deeper: India's citizenship bill continues Modi's Hindu nationalist offensive
Go deeper