Sanders accuses AIPAC of providing a platform for "bigotry"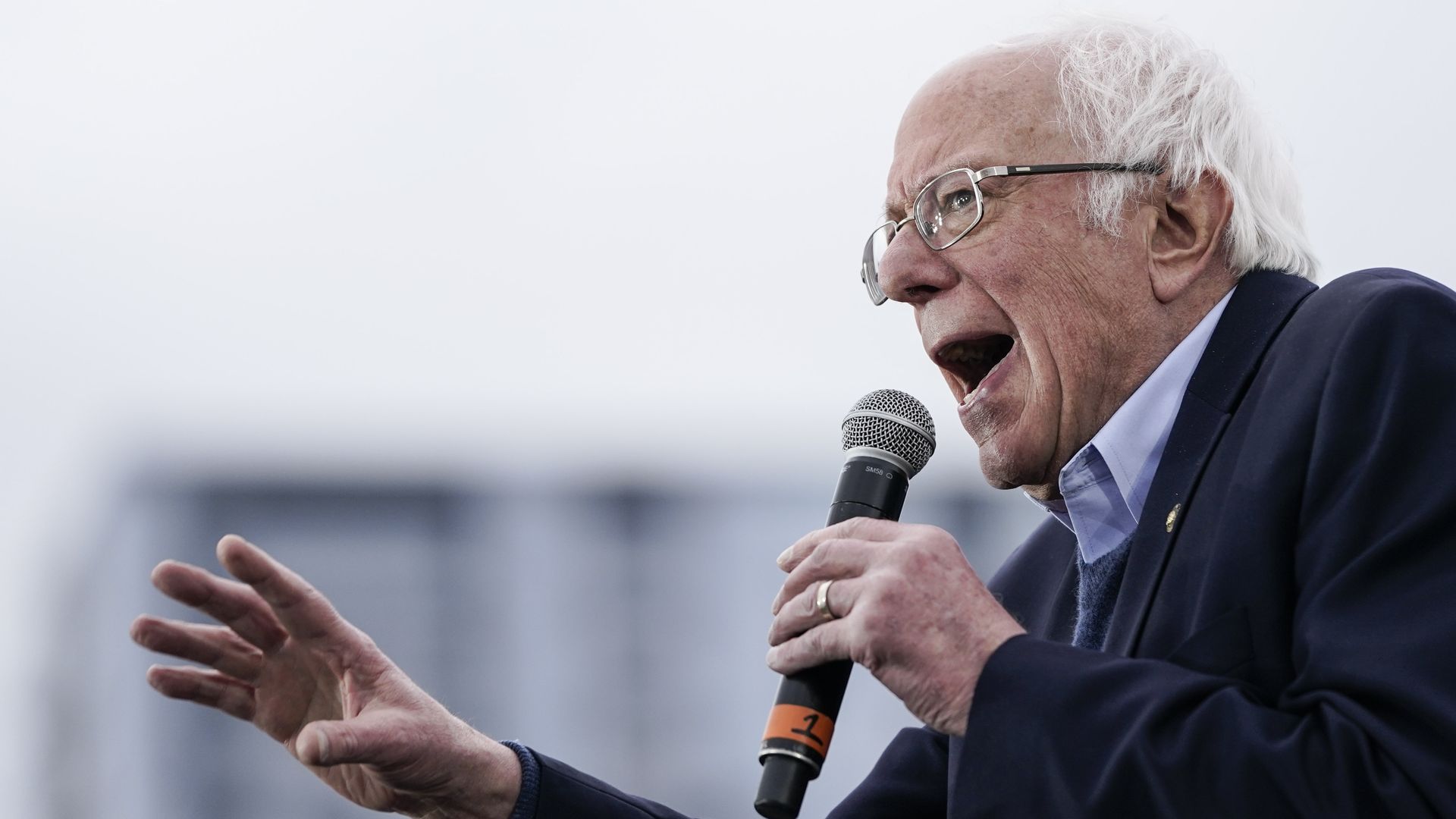 The American Israel Public Affairs Committee issued a scathing statement after Sen. Bernie Sanders tweeted he refuses to attend AIPAC's conference because he's concerned it provides a platform "for leaders who express bigotry and oppose basic Palestinian rights."
Why it matters: Sanders' statement on why he won't attend the pro-Israel lobby group's March 1–3 conference in Washington, D.C. — which AIPAC called an "odious attack" — comes a day after he comprehensively won the Nevada caucuses, making him the clear front-runner in the Democratic presidential race.
Per Axios' Jonathan Swan, AIPAC's statement is the strongest it's ever made against a top presidential candidate.
Between the lines: Sanders didn't name anyone in his statement. But he has previously denounced as "racist" Israeli Prime Minister Benjamin Netanyahu, who addressed the AIPAC conference just last year.
Go deeper:
Go deeper