Bloomberg campaign says Tennessee vandalism "echoes language" from Bernie supporters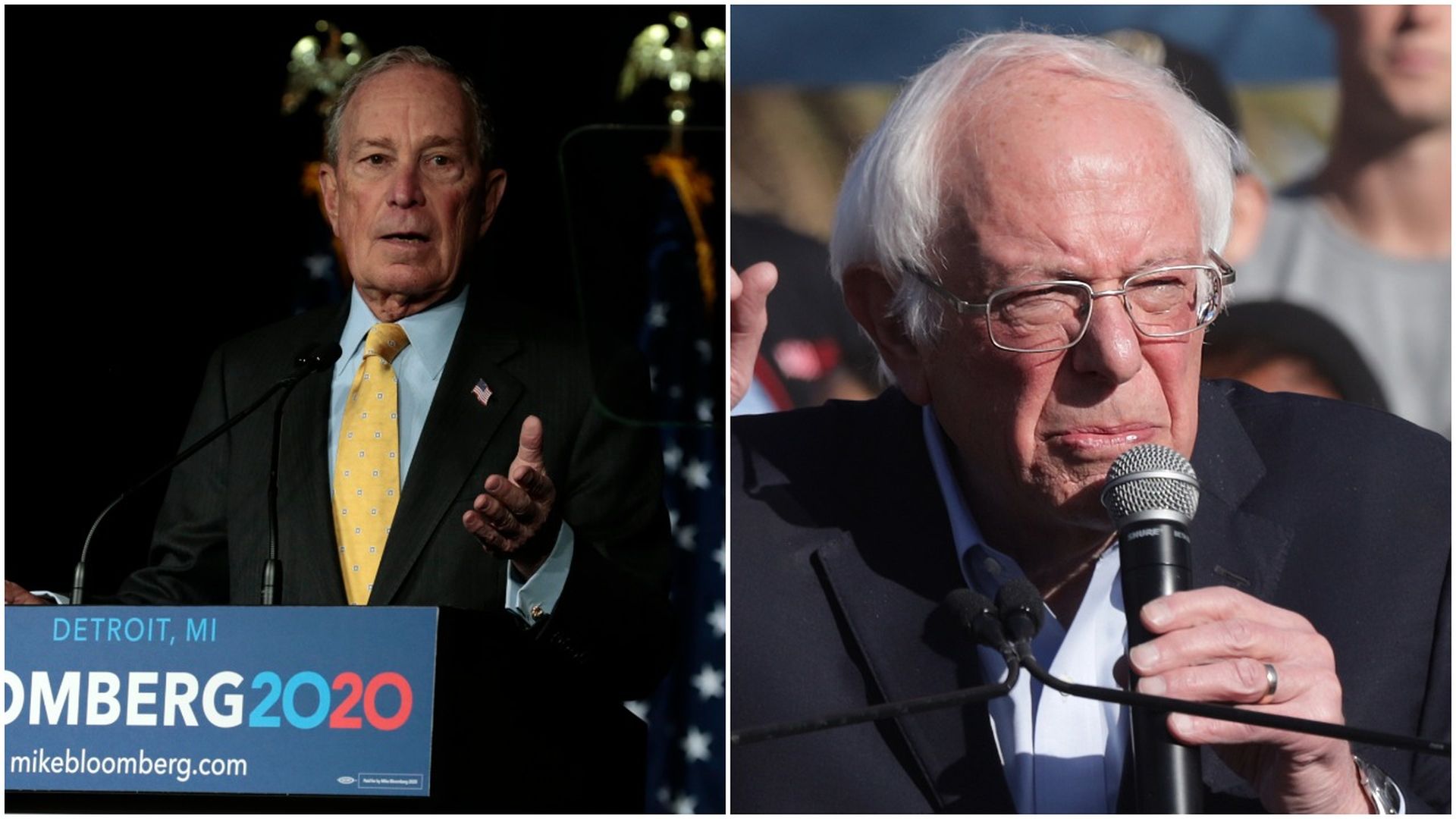 Mike Bloomberg's campaign said Friday that vandalism at its Knoxville, Tenn., office "echoes language from [Bernie Sanders'] campaign and its supporters," even as it admitted that it didn't know who was responsible.
Why it matters: It marks a massive escalation in the war of words between the two Democratic presidential candidates that has spilled into the open over the last week — covering everything from their heart health to debate performances to electability.
What happened: The Tennessee office had profanities spray painted across its glass doors — along with posters reading Authoritarian," "Classist" and "Oligarch" placed on its windows, per Knox News.
What they're saying: "We don't know who is responsible for this vandalism, but we do know it echoes language from the Sanders campaign and its supporters," Bloomberg campaign manager Kevin Sheekey said in a statement.
"Over the past week, we've seen similar attacks against Mike Bloomberg 2020 offices in multiple states. Fortunately, no one has been injured. But this needs to end before someone gets hurt."
"We call on Bernie Sanders to immediately condemn these attacks and for his campaign to end the Trump-like rhetoric that is clearly encouraging his supporters to engage in behavior that has no place in our politics."
Go deeper