White supremacist propaganda in U.S. jumped 120% from 2018 to 2019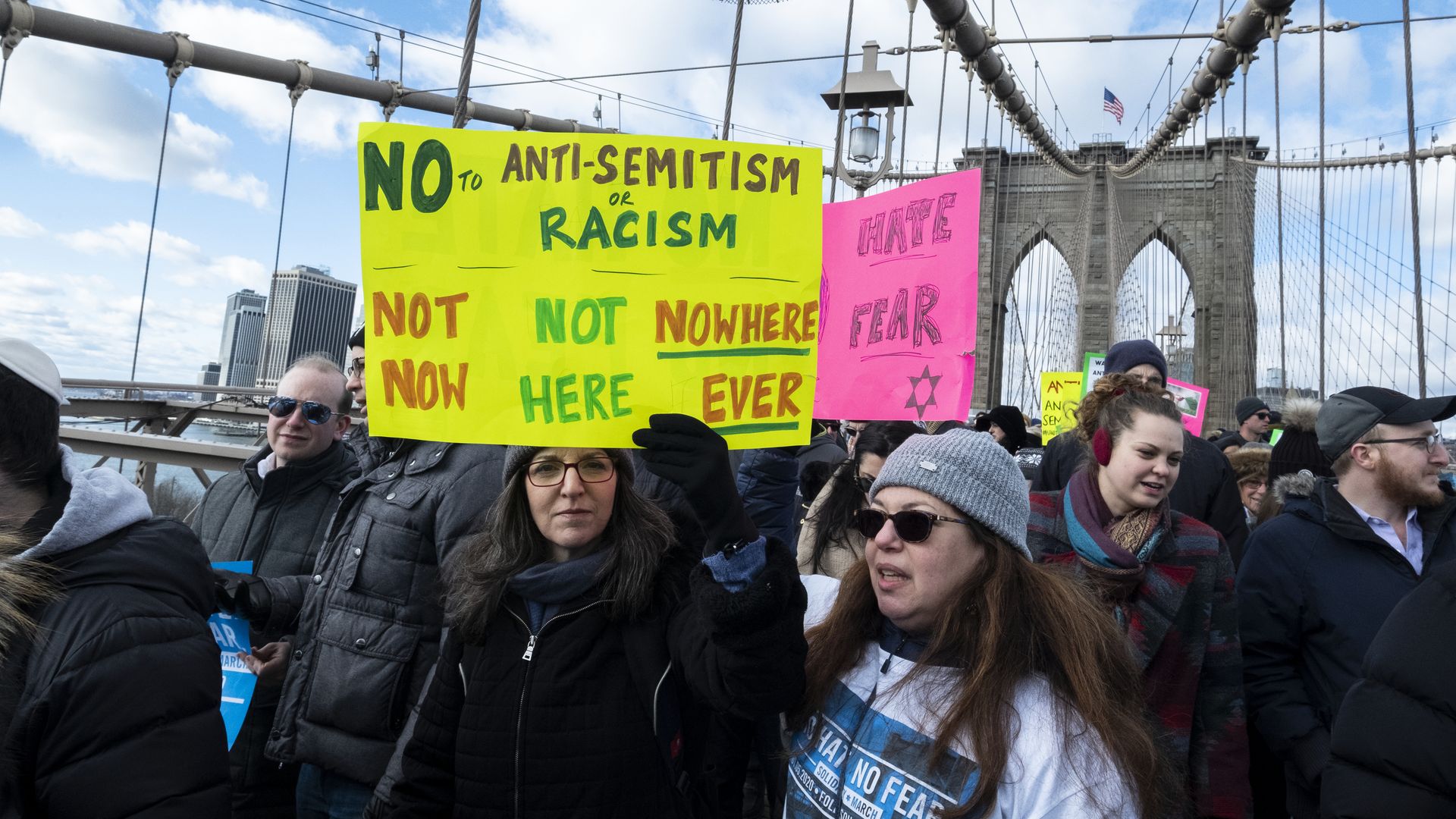 Incidents of white supremacist propaganda distributed across the U.S. jumped more than 120% from 2018 to 2019, the Anti-Defamation League found, per the AP.
The big picture: Oren Segal, director of the group's Center on Extremism told the AP that there has been greater use of more subtly biased rhetoric — including a focus on "patriotism" — "to make their hate more palatable for a 2020 audience."
2019 is the second straight year to see the circulation of such propaganda material more than double.
The state of play: The group reported 2,713 cases of circulated propaganda from white supremacist groups in 2019 across 49 states. The circulation of the propaganda occurred most often in these 10 states:
California
Texas
New York
Massachusetts
New Jersey
Ohio
Virginia
Kentucky
Washington
Florida
Two-thirds of the propaganda was traced back to the group Patriot Front, which the ADL describes as "formed by disaffected members" of the white supremacist organization Vanguard America.
Go deeper: Hate crimes reach 16-year high according to FBI report
Go deeper