Yovanovitch: Trump administration has "undermined our democratic institutions"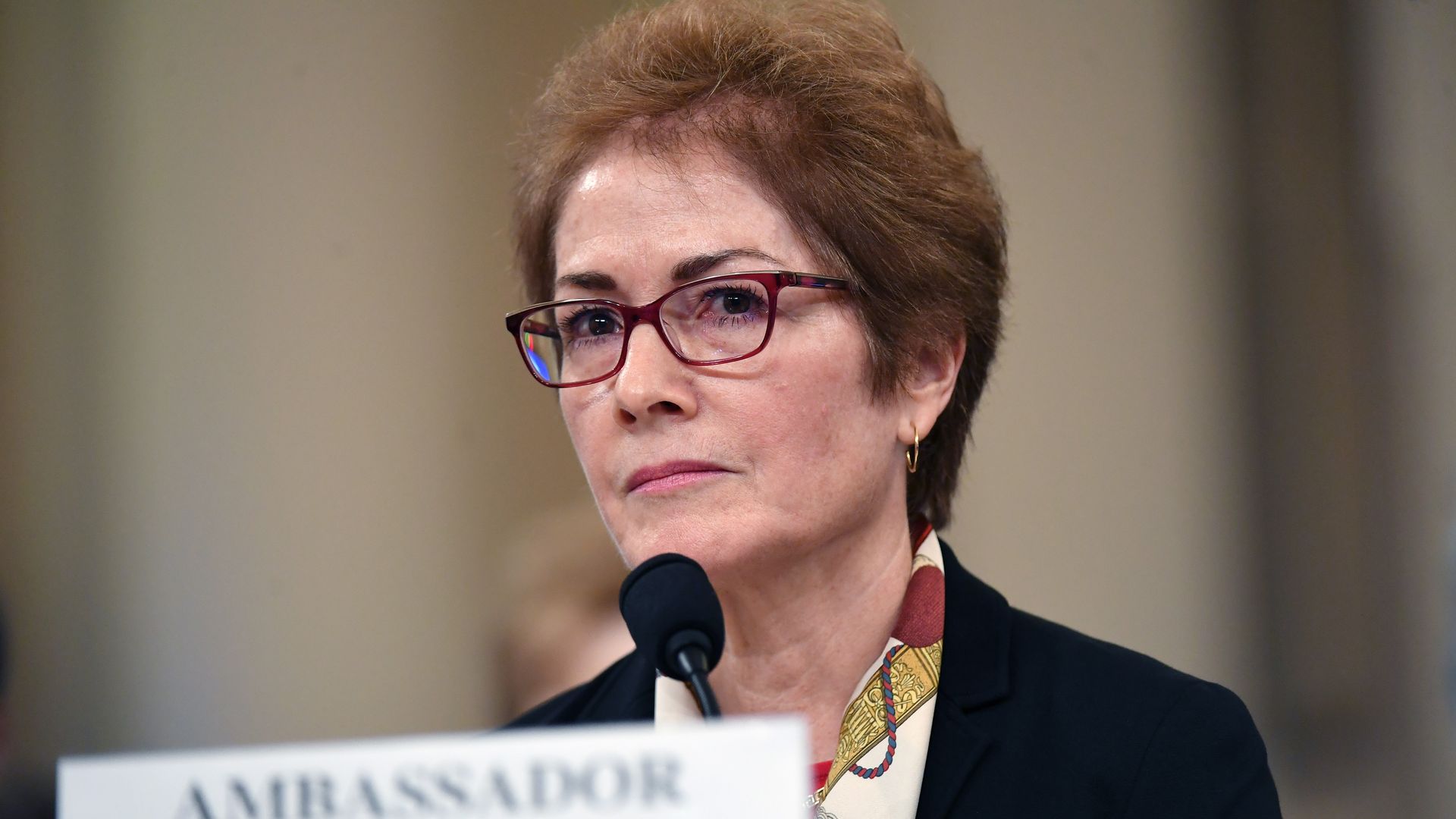 Former U.S. ambassador to Ukraine Marie Yovanovitch said Thursday that the Trump administration has "undermined our democratic institutions" in a Washington Post op-ed.
The state of play: Yovanovitch's piece comes one day after the Senate voted to acquit President Trump in his impeachment trial and after her official retirement from the State Department. Her ouster played a key part in the articles of impeachment against the president — and led Trump to attack her in real-time as she testified before the House Intelligence Committee last year.
What she's saying:
"I have seen dictatorships around the world, where blind obedience is the norm and truth-tellers are threatened with punishment or death. We must not allow the United States to become a country where standing up to our government is a dangerous act."
"Unfortunately, the last year has shown that we need to fight for our democracy. 'Freedom is not free' is a pithy phrase that usually refers to the sacrifices of our military against external threats. It turns out that same slogan can be applied to challenges which are closer to home."
"This administration, through acts of omission and commission, has undermined our democratic institutions, making the public question the truth and leaving public servants without the support and example of ethical behavior that they need to do their jobs and advance U.S. interests."
"The events of the past year, while deeply disturbing, show that even though our institutions and our fellow citizens are being challenged in ways that few of us ever expected, we will endure, we will persist and we will prevail."
Go deeper:
Go deeper