Boston Globe calls for end of first-in-the-nation tradition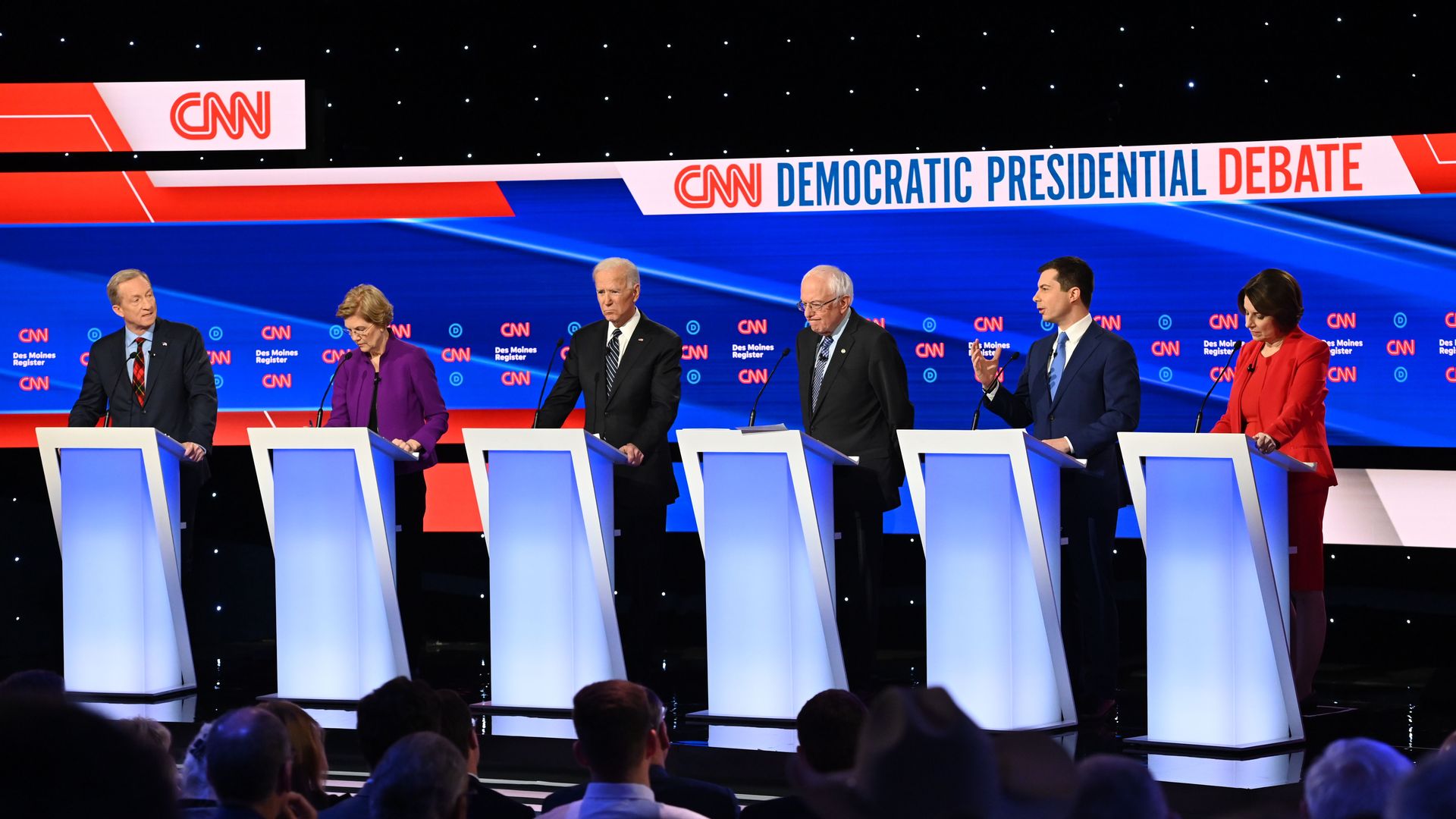 The Boston Globe's editorial board called Wednesday for the end of the first-in-the-nation presidential votes in Iowa and New Hampshire.
The state of play: The paper is a regional powerhouse in New Hampshire and withheld its endorsement of a Democratic candidate until the state votes in its primary next week.
What they're saying:
"Sometimes, it's more important to stand up for what's right than what's in one's own interests: More important than wielding our influence on a single small state's primary, we believe, is to call for the end of an antiquated system that gives outsized influence in choosing presidents to two states that, demographically, more resemble 19th-century America than they do the America of today."
The big picture: The board argued that the racially homogenous makeup of both Iowa and New Hampshire burdens candidates of color and instead allows candidates like Pete Buttigieg, who has struggled to attract a diverse coalition, to thrive and grab early headlines.
It suggested granting the first vote to a group of states more representative of the U.S. population as a whole, like Illinois, or a rotating set of varying states that could average out their demographics over time.
It also didn't rule out a national primary, arguing that the end of the famed retail politics of the early primary states "might be an inevitable trend in the era of social media anyway."
Worth noting: It's not the first editorial board to make a surprise decision during the 2020 Democratic primary season, as the New York Times endorsed both Elizabeth Warren and Amy Klobuchar last month.
Go deeper:
Go deeper