How an inconsistent baseball threatens trust in MLB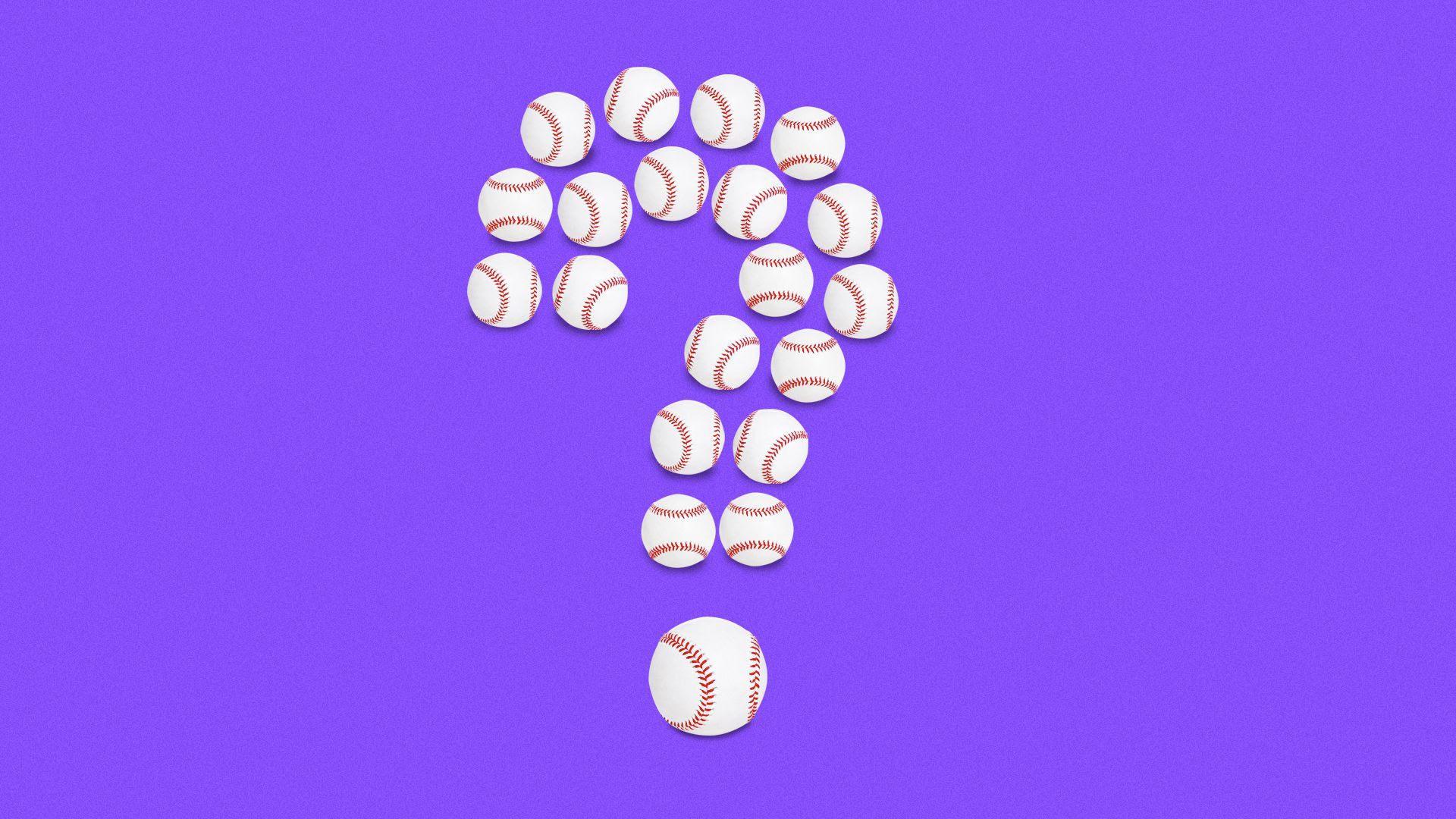 The Astros' sign-stealing scandal is a huge black eye for Major League Baseball and threatens public trust in the sport, but there is something that poses an even bigger threat to that trust — the baseball itself.
Catch up quick: The "juiced baseball" emerged as a storyline last season, but the inconsistency of MLB's baseballs has been a theme for years.
The big picture: It would appear that baseball's most essential piece of equipment — one that affects every pitch, every player, every team, every championship —is either being intentionally modified to produce certain results or unintentionally altered from batch to batch.
Both are troubling: Either MLB is being untruthful, or the league is incapable of manufacturing a consistent baseball. The latter might be worse, as it makes you wonder whether the baseball has ever been consistent.
MLB senior VP Morgan Sword spoke to this in December, saying that the baseball world needs to "accept the fact that the baseball is going to vary" and that "the baseball has varied in its performance probably for the entire history of our sport."
What they're saying:
"The more we learn about the ball's uncertainty ... the more we have to confront the fact that so many of the stories we've grown up with and cheered for and cherished are more unreliable than we want to believe," writes The Ringer's Zach Kram.
"[I]f the 2019 postseason ball is representative of on-field production going forward, there is no guarantee that the 2020 ball will be any more predictable. And we may discover next season that 'random is the new normal,'" writes Dr. Meredith Wills, one of the data scientists who investigated the ball's composition, per The Athletic.
The bottom line: Baseball has a transparency problem, right down to its literal core.
P.S. ... In related news, the Astros hired former Rays executive James Click as their new general manager.
Go deeper:
Go deeper