2020 election: Iowa chaos presents dream scenario for Trump, Bloomberg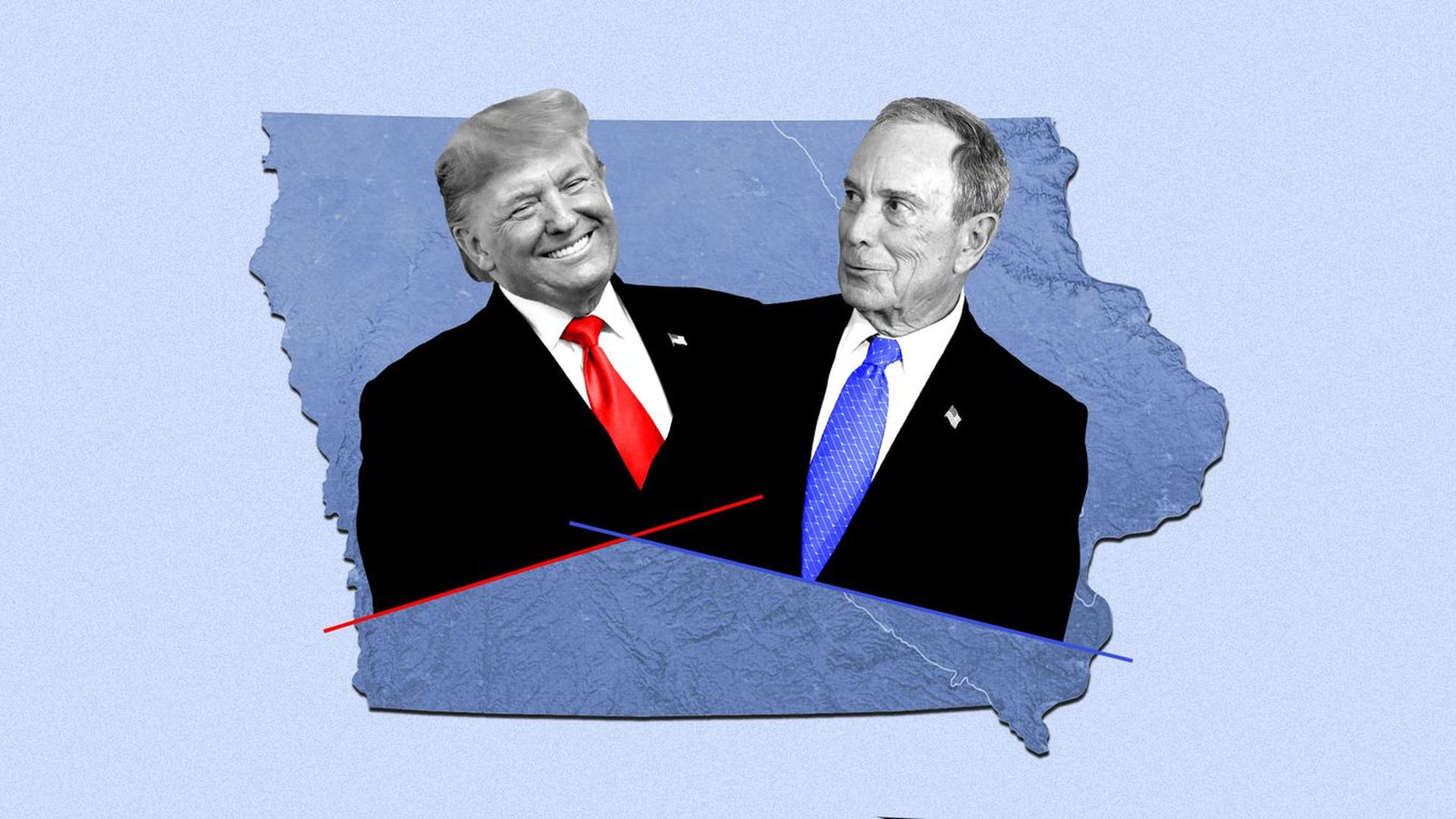 It's hard to imagine a better opening for 2020 for President Trump and Mike Bloomberg than the ongoing chaos in the Hawkeye State.
The big picture: Trump's approval rating is at a historic high, Bloomberg is scaling up his campaign, and there's another caucus coming later this month — and they had planned on using that app!
Trump's Gallup approval rating hit 49%, his highest rating in that poll since taking office.
Bloomberg is doubling his TV ad spending and expanding staff in the field to 2,000 people.
Nevada's Democrats say their Feb. 22 caucus will not use the same vote-tallying app that's being blamed for Iowa.
"We had already developed a series of backups and redundant reporting systems, and are currently evaluating the best path forward," said a Nevada state party official.
Between the lines: These are the conditions that could help Bloomberg soar past the 15% margin required to pick up delegates in Super Tuesday states, especially if a plentitude of campaigns break the bank over the next month.
What's next: Democrats debate on Friday, and New Hampshire votes Tuesday.
Hopefully, we know who won Iowa before then.
Go deeper: What to expect from Trump's State of the Union address
Go deeper