Billionaires and multinationals donate to fight coronavirus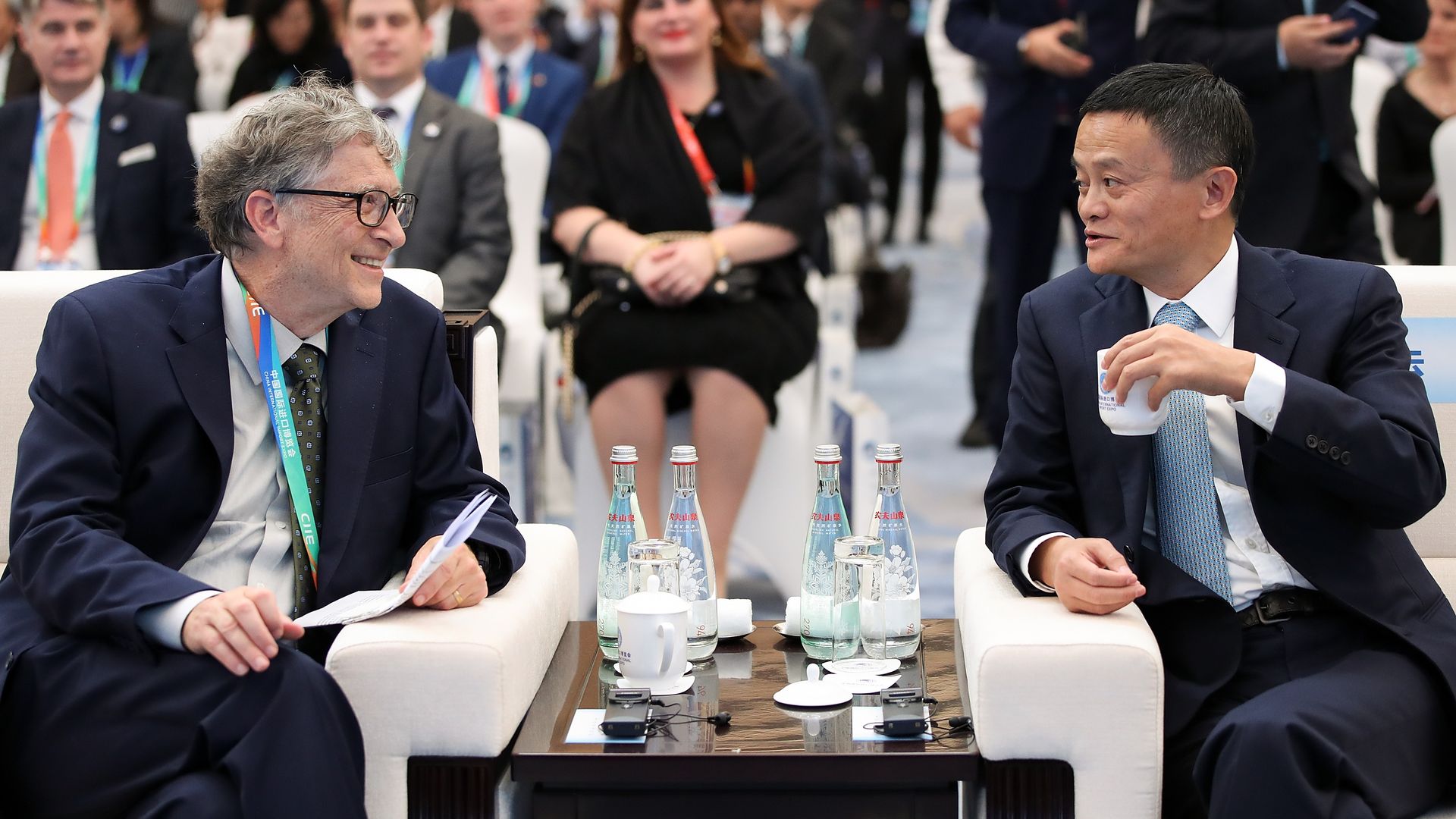 As confirmed cases of coronavirus increase around the globe, billionaires and multinational corporations around the world are deploying their dollars to help health authorities combat the disease.
Why it matters: Investors and businesses fear that the virus if not contained could wreak havoc on the global economy by cutting into China's 2020 growth, Axios' Dion Rabouin and Joann Muller report.
Economists have estimated that the outbreak could drag China's growth rate down 2% this quarter, which would result in $62 billion lost in growth, CNN reports.
Billionaires
The Bill and Melinda Gates Foundation pledged to give $100 million to help "strengthen detection, isolation and treatment efforts; protect at-risk populations; and develop vaccines, treatments and diagnostics."
Jack Ma, the founder of Alibaba and China's richest man, will commit $14.4 million through his foundation, designating $5.8 million for two Chinese government research organizations working on a vaccine.
Multinationals
Alibaba created a $144 million fund to buy medical supplies for Wuhan and Hubei province, the epicenter of the virus outbreak, and it's offering AI computing power to research organizations searching for a vaccine or treatments.
Tencent, another Chinese giant, founded a $42.7 million fund for medical supplies for Wuhan.
Microsoft will contribute $142,400 to support relief efforts in Wuhan and Hubei province, according to the Financial Times.
Boeing will give 250,000 face masks to aid workers and medical personnel in Wuhan and Zhoushan.
The big picture: Though vaccine research started just hours after Chinese officials identified the new strain of coronavirus, it may be months or even a year before the public can access a vaccine, according to the New York Times.
The teams racing for a vaccine have to thoroughly test their products in multiple medical trials before they can start marketing them.
Go deeper: China's stocks plunge to 1-year low as coronavirus cases soar
Editor's note: This piece was updated to include the Bill and Melinda Gates Foundation's newly expanded donation (from $10 million to $100 million).
Go deeper