Buttigieg sweeps Sunday shows just one day before Iowa caucuses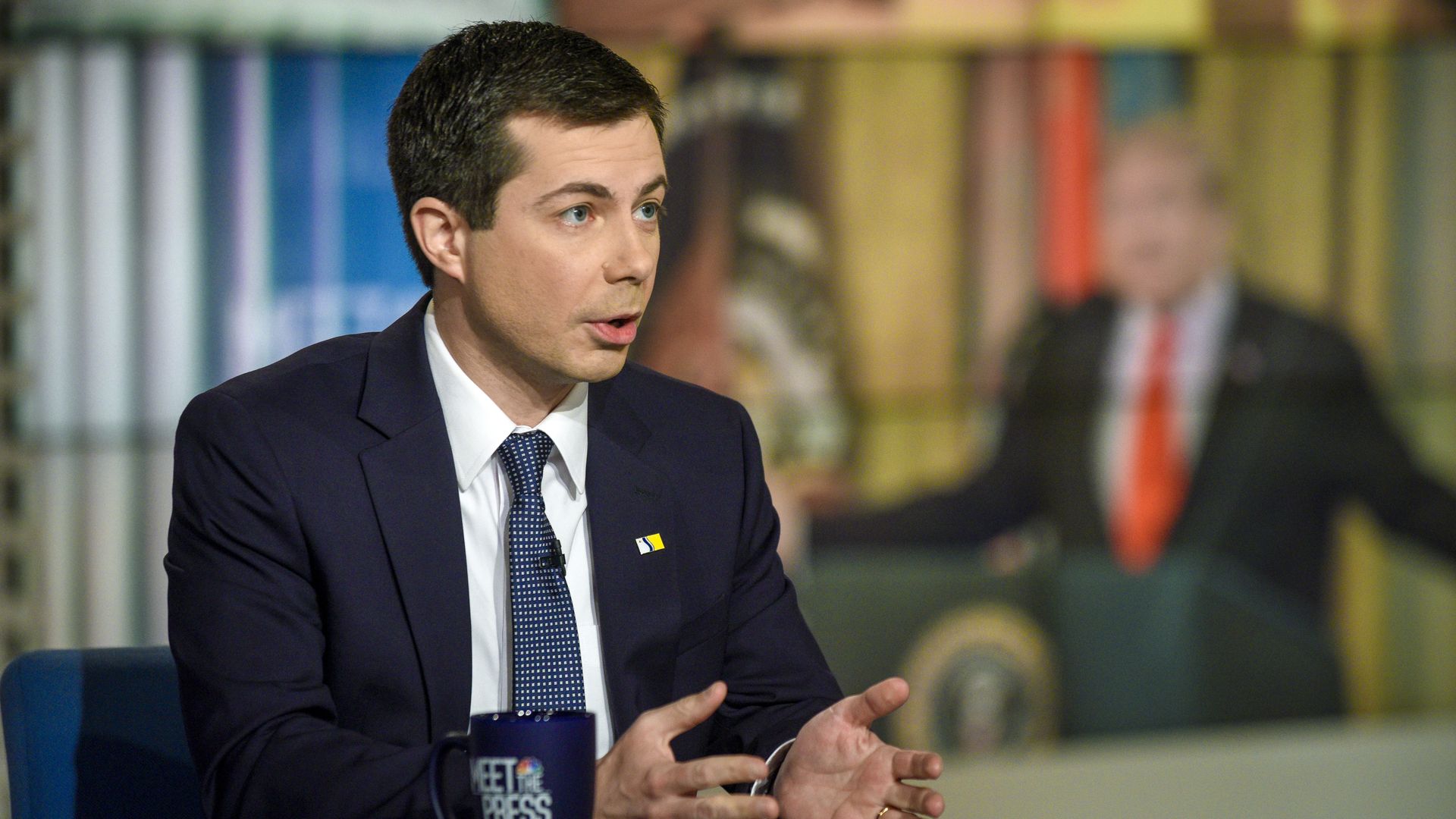 Former Mayor Pete Buttigieg took over cable news on Sunday, appearing on nearly every major network just one day before the Iowa caucuses.
The big picture: While his Senate competitors like Bernie Sanders and Elizabeth Warren have been tied up with the impeachment trial, Buttigieg has been free to campaign in full force ahead of the official start of primary season.
Cable news appearances and Buttigieg's willingness to accept media invitations — including in conservative-leaning environments like Fox News — were part of what skyrocketed him to popularity in spring 2019.
Buttigieg often polls around third or fourth nationally but has strong favorability in Iowa, where polls show a close race between him, Sanders, Warren and former Vice President Joe Biden.
What he's saying: Buttigieg discussed what Iowa means to his candidacy, his experience as a mayor, his polling with voters of color and the state of President Trump's impeachment trial.
Buttigieg also responded on MSNBC's AM Joy to a Des Moines Register poll that was canceled Saturday after his name was reportedly left off of one interviewer's survey.
"That must have been a tough decision to make, and at a moment when you've got a president demonizing the media. One of the things that I've noticed ... how seriously folks actually take the integrity of their reporting, their polling and their work. And I think that's reflected in them making this difficult decision," he said.
Go deeper: Pete Buttigieg's campaign doesn't think he needs to win Iowa
Go deeper