Biden surrogates test electability argument ahead of Iowa clash with Sanders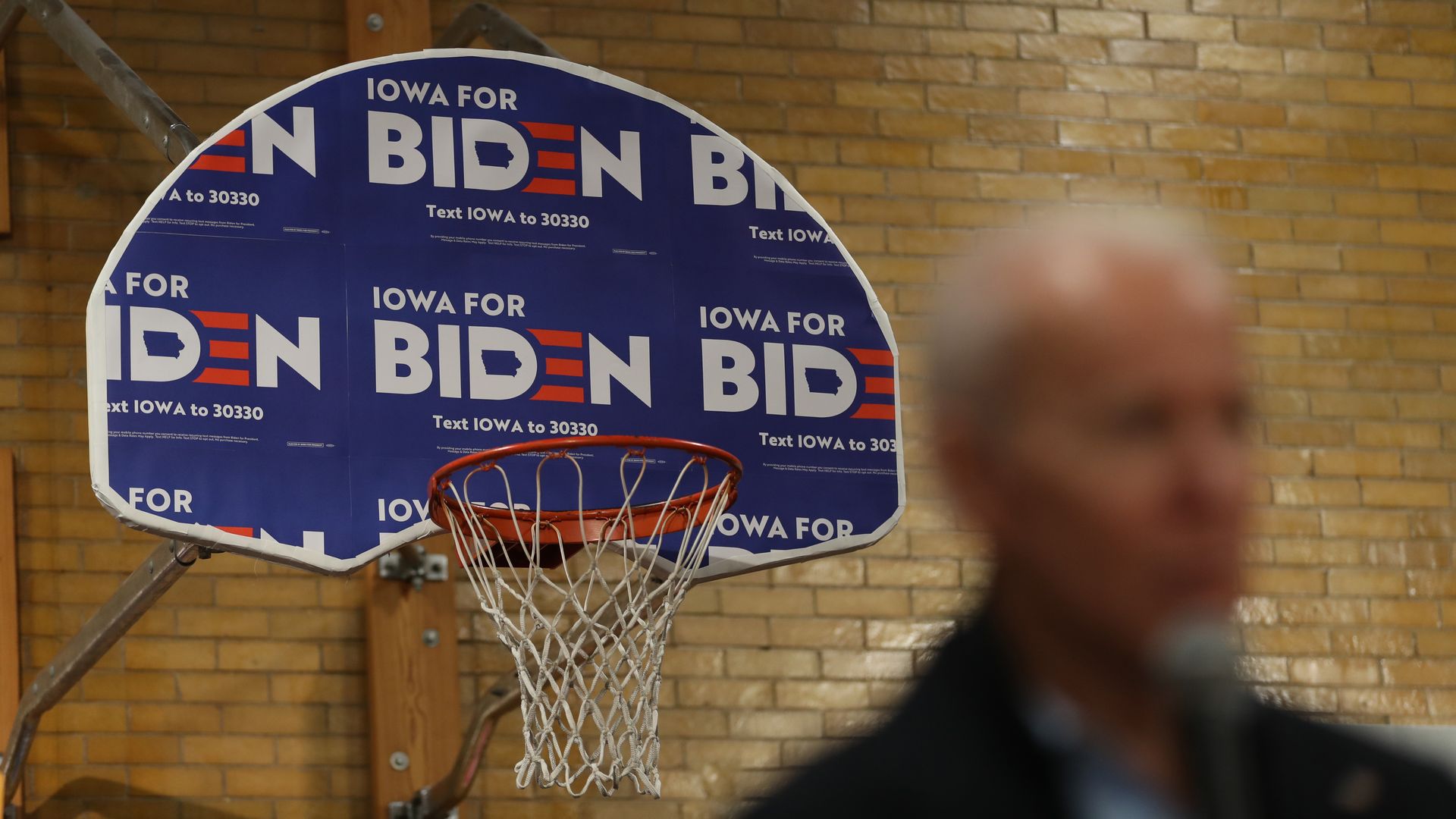 DES MOINES, Iowa — Former Sen. Chris Dodd (D-Conn.), a friend and top surrogate for Joe Biden, said Sunday that if Bernie Sanders were the Democratic nominee, he'd have a "very difficult time" beating President Trump and pose a "serious" threat to Speaker Nancy Pelosi's ability to retain control of the House.
Why it matters: On the eve of the Iowa caucuses, Biden surrogates are testing electability arguments against Sen. Sanders, the perceived front-runner there, while lowering expectations about how well the former vice president may do in the first contest in the nation.
Dodd, Iowa Attorney General Tom Miller and Biden campaign senior adviser Symone Sanders spoke with reporters at a roundtable hosted by Bloomberg News in Des Moines.
What they're saying:
"We view Iowa as the beginning, not the end," Symone Sanders said, calling the results in the first four contests — Iowa, New Hampshire, Nevada and South Carolina — "four parts of one whole."
"This nominating contest will go well into Super Tuesday and beyond," she said.
Dodd said many of Sanders' views are "not mainstream views of Democrats" and that Medicare for All is "a great mistake."
Dodd acknowledged Sanders' appeal to many younger voters by saying they respond to the passion of "absolutes" and "black-and-white" arguments more than other voters.
But Trump would have a "field day" running against socialism, and that would have repercussions down the ballot, Dodd said. "Nancy Pelosi does not want to become the minority leader in the House again," he said, adding that "in the long run, you've got to win on Nov. 3."
Between the lines: Sanders is drawing the crowds and the money, and he has risen to the top spot in the Iowa Democratic polling average tracked by RealClearPolitics. With less than 48 hours to go, a highly anticipated Des Moines Register poll with CNN was pulled at the last minute Saturday night because of concerns about the administering of the questions.
Go deeper: Sanders snatches attention lead from Biden ahead of Iowa
Go deeper