Bloomberg pitches raising $5 trillion by taxing the wealthy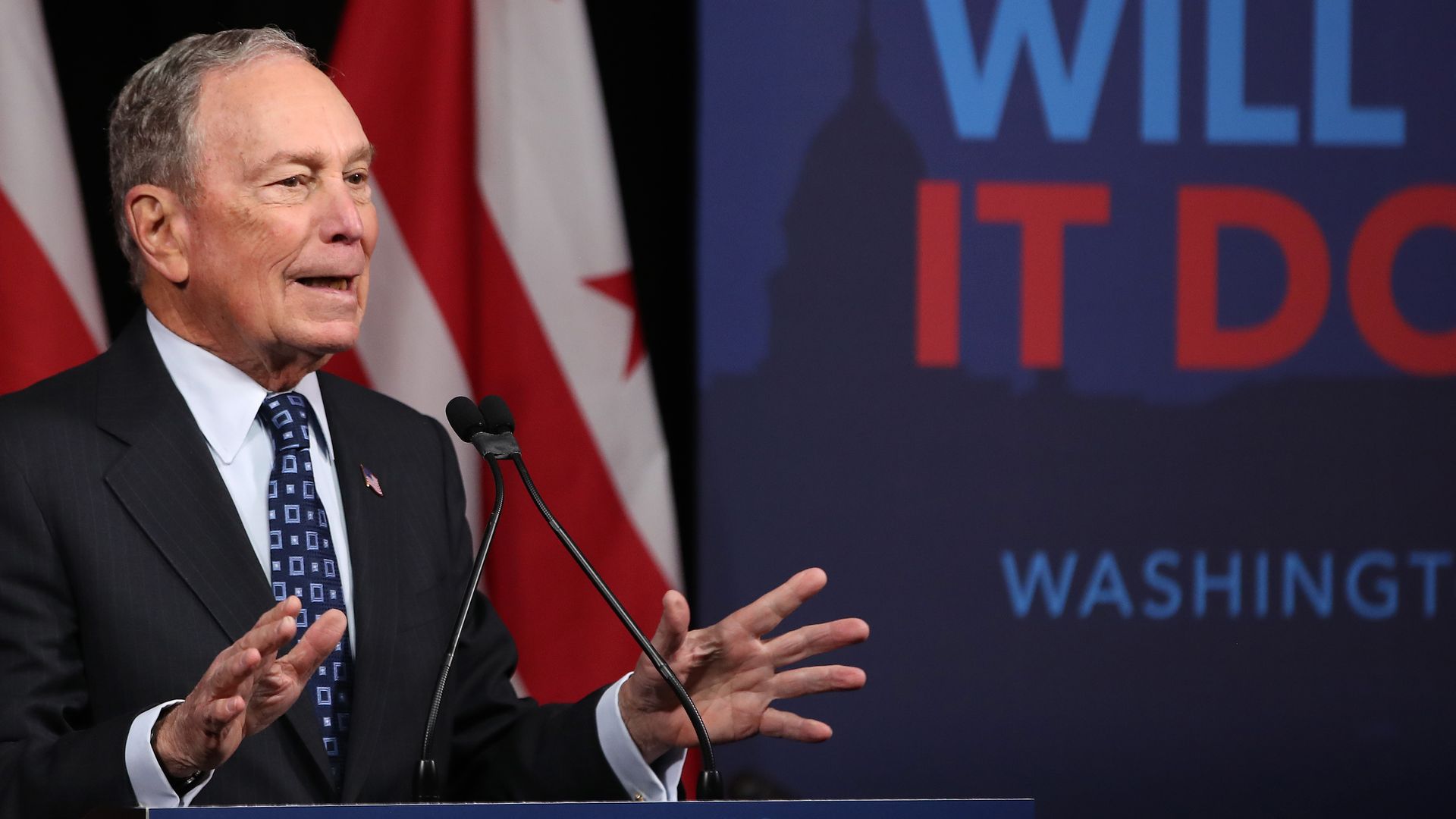 Michael Bloomberg proposed generating roughly $5 trillion for education, infrastructure and climate change by hiking the tax rates of top earners and corporations in a plan released Saturday.
Why it matters: That $5 trillion goal beats former Vice President Joe Biden's plan to raise $3.2 trillion over a decade by increasing taxes, Sen. Elizabeth Warren's "ultra-millionaire tax" to bring in nearly $4 trillion, and just surpasses Sen. Bernie Sanders' plan to raise roughly $4.35 trillion by taxing the wealthy.
Yes, but: Warren has multiple tax plans — one for corporations and trade organizations that spend more than $500,000 per year lobbying the government, and another to tax companies with over $100 million in profits.
The candidates' tax plans are also structured differently, with unique income limits and timeframes — Warren's is a 10-year plan and Sanders' is a 15-year plan.
Details: Bloomberg's proposal adds a 5% surtax on incomes above $5 million annually, while Warren takes aim at households with more than $50 million in assets, with a 2% charge.
Bloomberg's idea also calls for enforcing the IRS to "collect many hundreds of billions in taxes owed but never paid," but does not elaborate.
The corporate tax rate would rise from 21% to 28% under Bloomberg's plan.
Flashback: Fellow billionaire and 2020 Democratic candidate Tom Steyer challenged Bloomberg in November to support a wealth tax or leave the 2020 race.
Go deeper: DNC's new debate rules open the door for Bloomberg
Go deeper