What the Super Bowl coaches are saying ahead of the game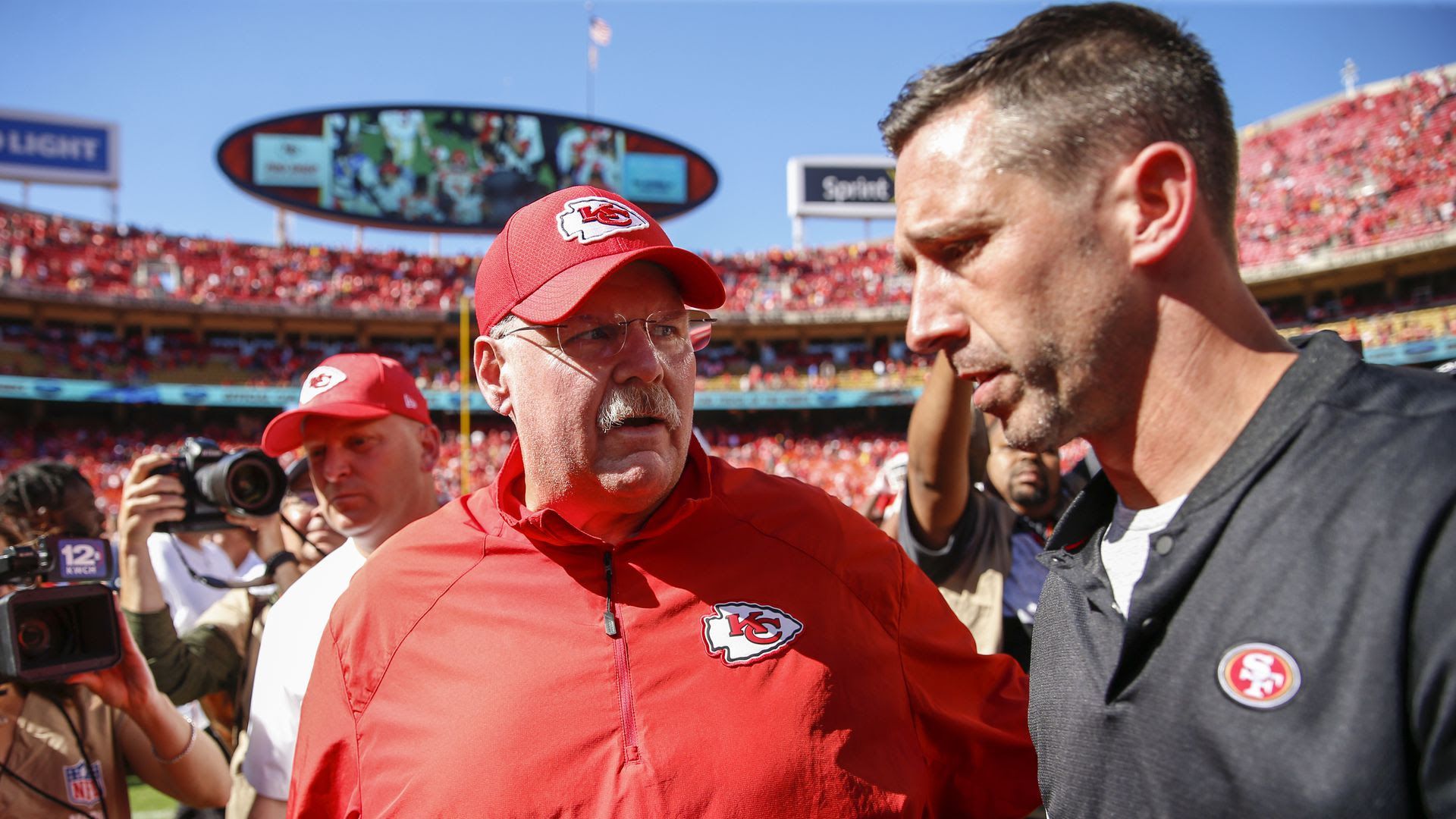 Andy Reid, 61, hasn't been to the Super Bowl in 15 years and is the NFL's best coach to never win one, making him the sentimental favorite among neutral fans.
What he's saying: Did I mention he's quirky and hilarious? Yesterday, he compared having nine grandchildren to eating Chinese food: "They keep you young and at the same time make you feel old. It's kind of like sweet and sour pork."
Kyle Shanahan, 40, was a 49ers fan as a middle schooler due to his dad being the team's offensive coordinator when they won Super Bowl XXIX in 1995.
What he's saying: "I was 100% the Niners and the playoffs at that time. I can remember it like it was yesterday. ... If you had told me this when I was in middle school, I would have said that's a dream come true. The way it worked out and the way everything lined up, it is pretty special to sit and think about."
More coaches:
Go deeper:
Go deeper