Bloomberg campaign spent more than $188 million in one quarter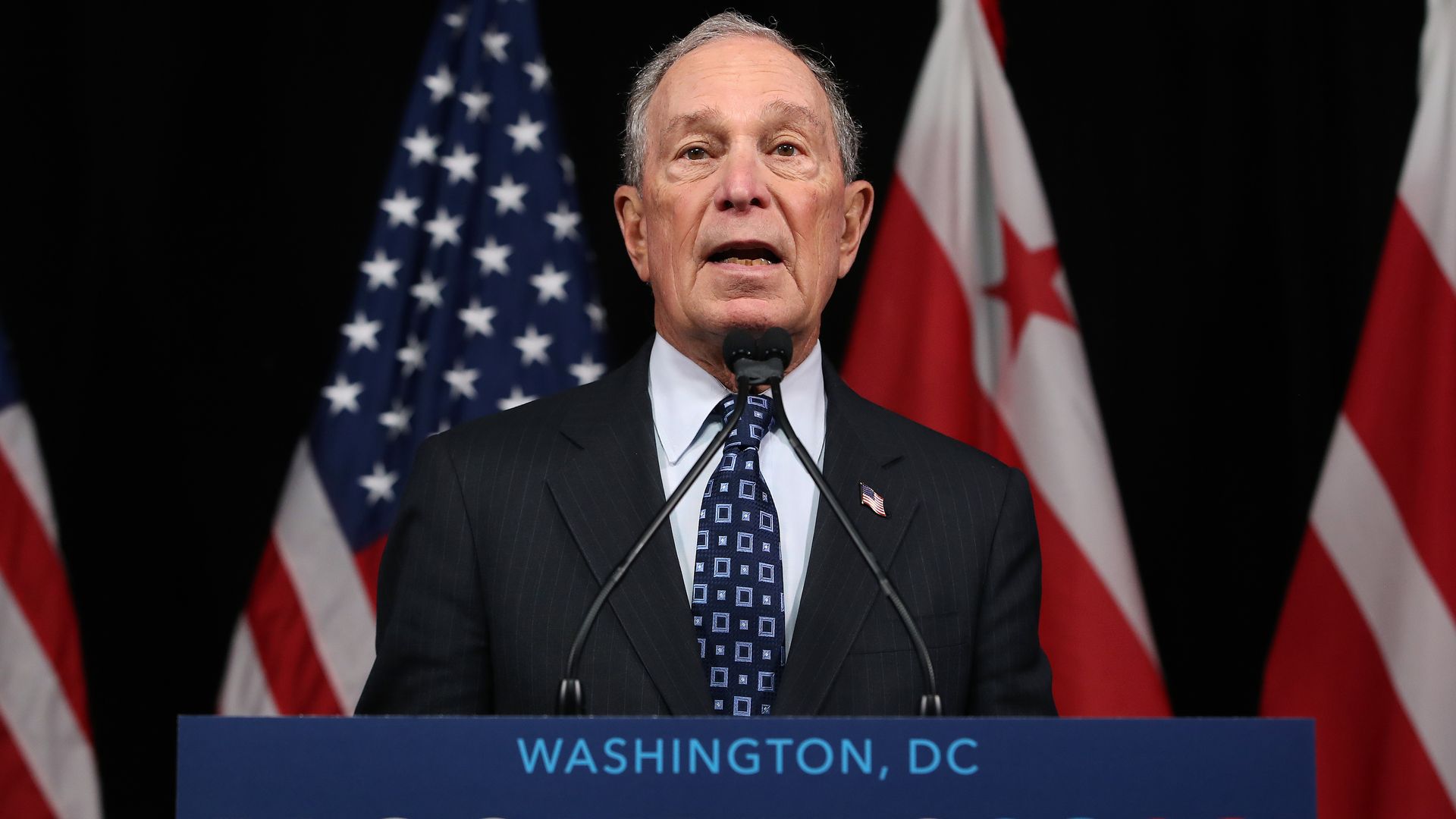 Michael Bloomberg's 2020 campaign spent more than $188 million in just the last quarter of 2019, according to new FEC data.
Why it matters: Bloomberg didn't officially announce his presidential bid until late November. But in one quarter, his campaign spent more than twice as much as Sen. Bernie Sanders' campaign spent in all of 2019 — $89.9 million.
The big picture: Bloomberg's spending has the potential to shift the dynamics of the race. While other candidates worry about fundraising enough to stay afloat, the multi-billionaire will be able to fund his campaign almost indefinitely.
"Our first month's filing represents a down payment and commitment in all 50 states to defeat Donald Trump, and it shows we have the resources and plan necessary to take him on," Bloomberg campaign manager Kevin Sheekey said in a statement.
By the numbers: Of the $188 million dollars spent, $132.2 million was spent on TV advertising, according to a campaign aide.
$8.19M was spent on digital advertising
$3.3M on polling
$1.5M on rent
$757K on airfare including $646K in private plane use
$161K on hotels
Go deeper: DNC's new debate rules open the door for Bloomberg
Go deeper