NPR reporter defends 1st Amendment rights after Mike Pompeo encounter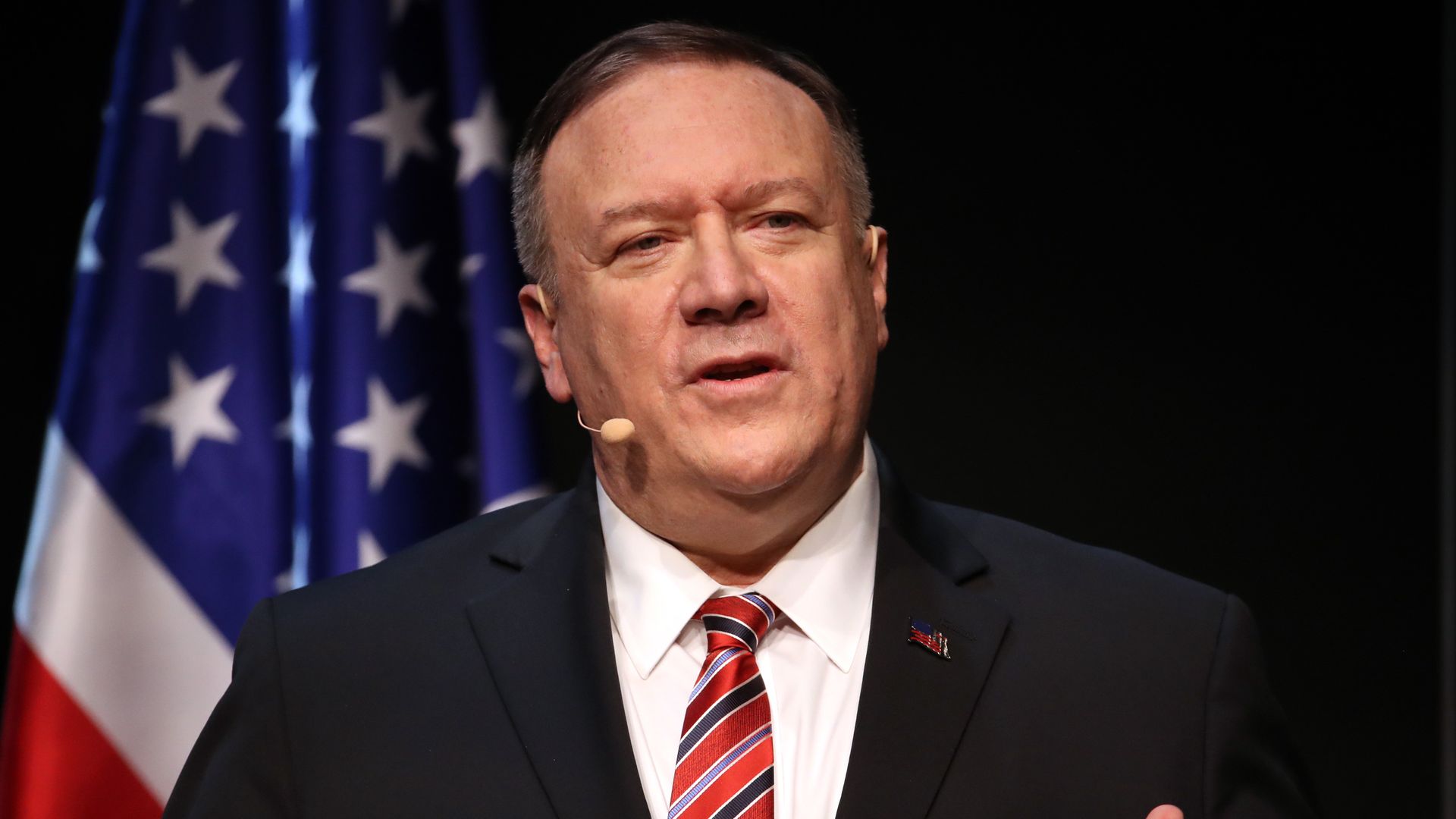 NPR's Mary Louise Kelly authored a New York Times op-ed Tuesday about her encounter with Secretary of State Mike Pompeo and why she's refused to back down on her reporting.
What she's saying: "There is a reason that freedom of the press is enshrined in the Constitution," Kelly said. "There is a reason it matters that people in positions of power — people charged with steering the foreign policy of entire nations — be held to account. The stakes are too high for their impulses and decisions not to be examined in as thoughtful and rigorous an interview as is possible."
Flashback: Kelly's scuffle with Pompeo went viral last week after the reporter made details public. Kelly said Pompeo shouted at her in his private living room following an interview Friday in which she asked questions about the ouster of former Ambassador Marie Yovanovitch. She said he also made her point to Ukraine on an unmarked map.
Pompeo released a statement saying that Kelly had lied to him when setting up the interview and that she'd agreed to keep the post-interview conversation off the record.
NPR's senior vice president of news Nancy Barnes defended Kelly, stating: "Mary Louise Kelly has always conducted herself with the utmost integrity, and we stand behind this report."
The State Department later removed a different NPR journalist from a reporting pool set to travel with Pompeo.
Kelly wrote in her op-ed: "Journalists don't sit down with senior government officials in the service of scoring political points. We do it in the service of asking tough questions, on behalf of our fellow citizens. And then sharing the answers — or lack thereof — with the world."
Axios has contacted the State Department for comment.
Go deeper: Trump to Pompeo: "You did a good job on" NPR reporter
Go deeper