Bolton's lawyer: Manuscript could not reasonably be considered classified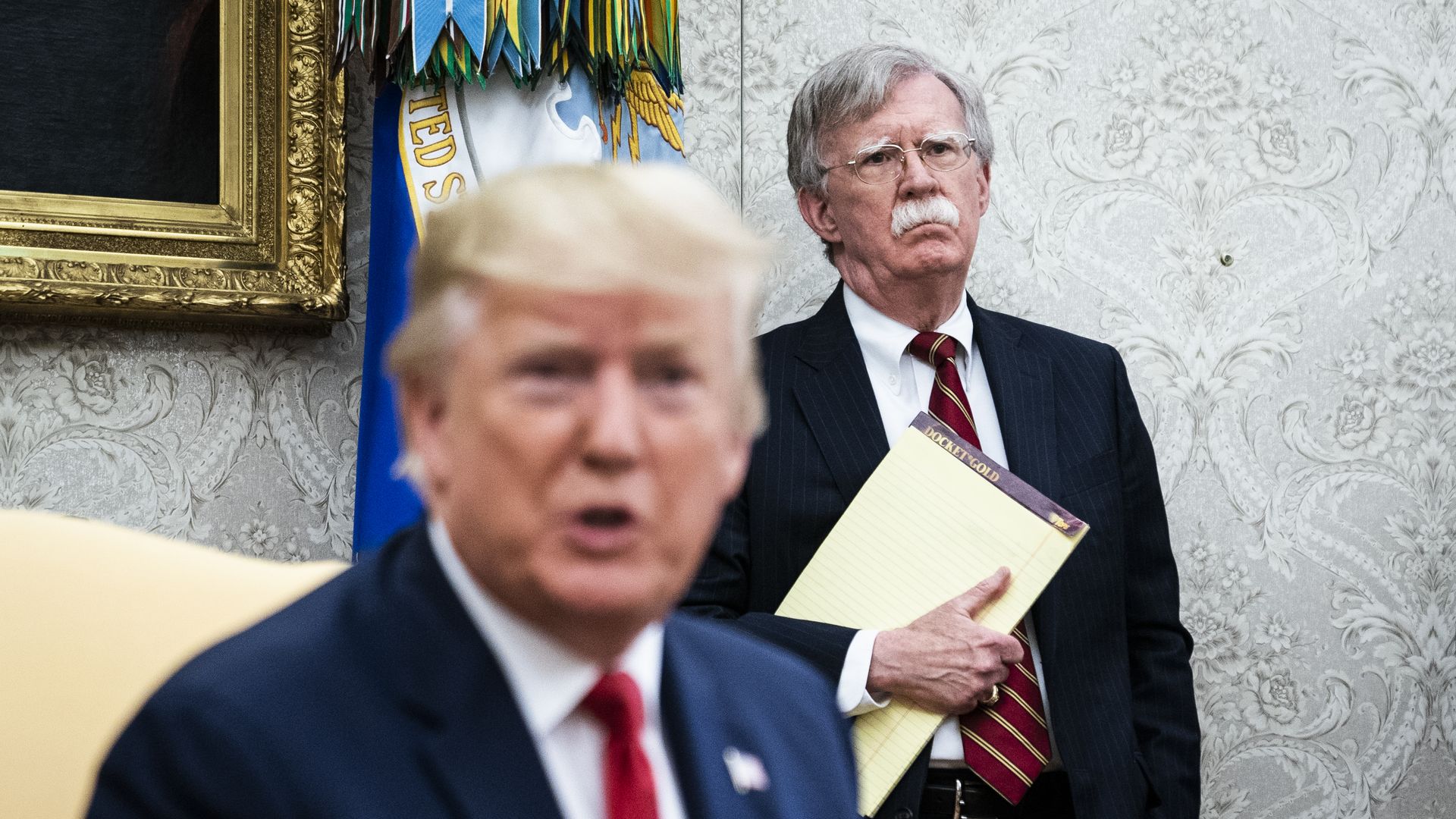 The lawyer for former national security adviser John Bolton responded on Wednesday to the White House's claim that a manuscript of Bolton's forthcoming book contains top-secret information.
What they're saying: Charles Cooper wrote in a letter, "We do not believe that any of that information could reasonably be considered classified, but given that Ambassador Bolton could be called to testify as early as next week, it is imperative that we have the results of your review of that chapter as soon as possible. Please do give me a call to let me know how we can work together toward that end."
Catch up quick: The White House made public on Wednesday a Jan. 23 letter addressed to Cooper. The letter claimed that Bolton's manuscript contains "significant amounts of classified information" that could "cause exceptionally grave harm" to U.S. national security.
The White House's letter was signed by Ellen Knight, the National Security Council's senior director for records, access and information security management.
A leak of Bolton's manuscript has already caused shockwaves in the impeachment trial against President Trump. The book explicitly alleges that Trump directly tied Ukrainian aid to investigations of Democrats Joe and Hunter Biden. Joe Biden is a leading candidate for his party's presidential nomination.
What to watch: The Senate will vote Friday on whether to call witnesses in the impeachment trial, potentially including Bolton.
Read Cooper's letter here:
Go deeper: Live updates: Senators get their turn for questions
Go deeper