Poll: Confidence in the economy boosts Trump's re-election prospects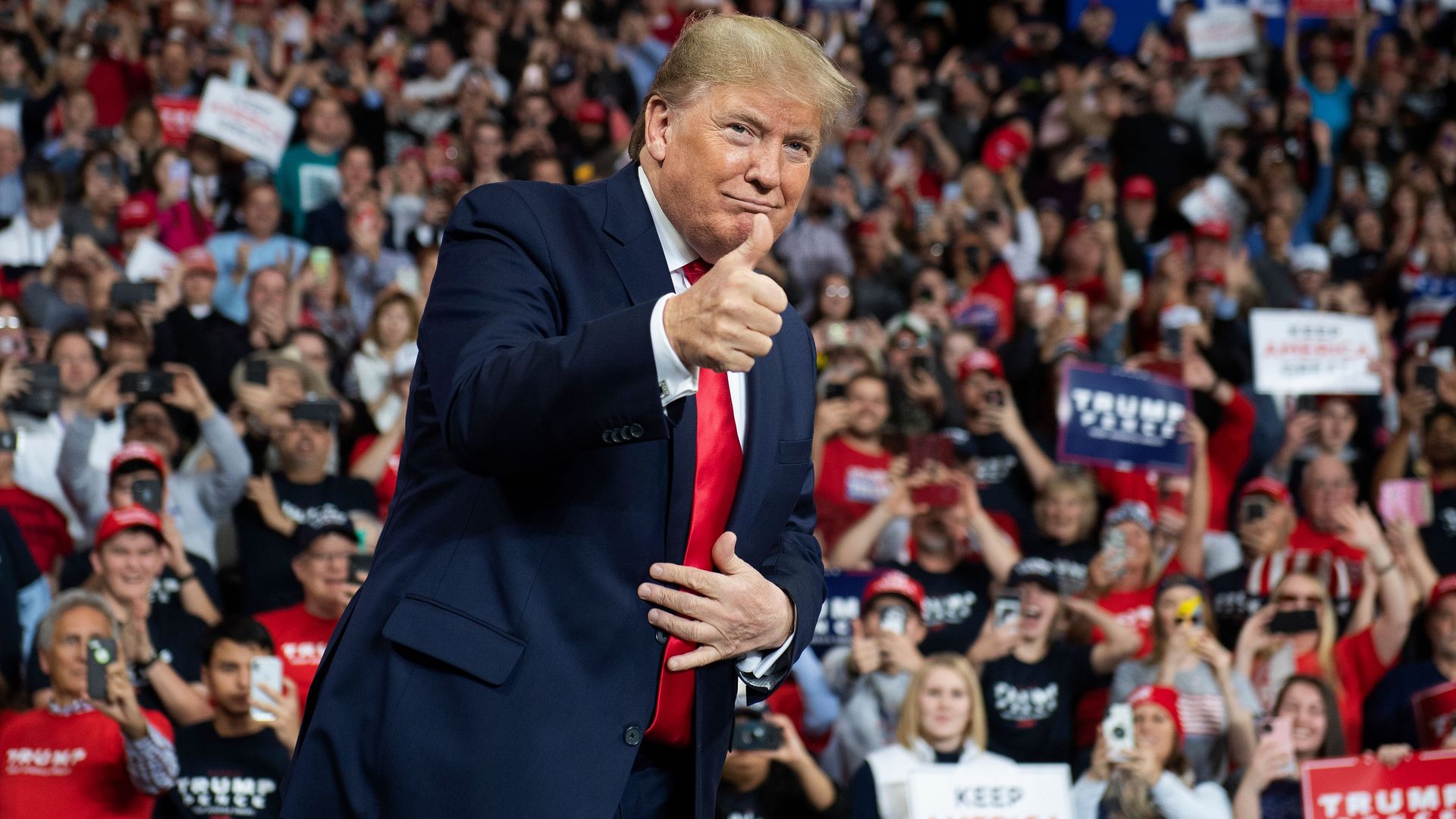 Confidence in the U.S. economy is boosting President Trump's re-election chances despite the Senate impeachment trial and his continued unpopularity, an ABC/Washington Post poll published Monday finds.
Details: 56% of those surveyed approve of his handling of the economy, "up 10 points since early September to a career high," the poll notes. 49% of those polled expect Trump to win the election in November, while 43% back his Democratic challenger.
Yes, but: Former vice president Joe Biden is the most favored by registered voters surveyed, with 50% support. Trump won the support of 46%.
"Trump ... has the lowest career average approval of any president in 75 years of modern polling, and is the first never to achieve majority approval," the poll notes.
The big picture: A year before he took office, 63% of Americans said they were "worried about maintaining their standard of living," a statement by the pollsters notes. Now, 43% are of this opinion — "a broad 20-point drop in personal economic uncertainty," it added.
Langer Research Associates 1,004 adults by phone for the poll, which has a margin of error of 3.5 points.
Read the full poll results:
Go deeper: A week out, Sanders opens Iowa lead
Go deeper