Coronavirus sparks stock market tumble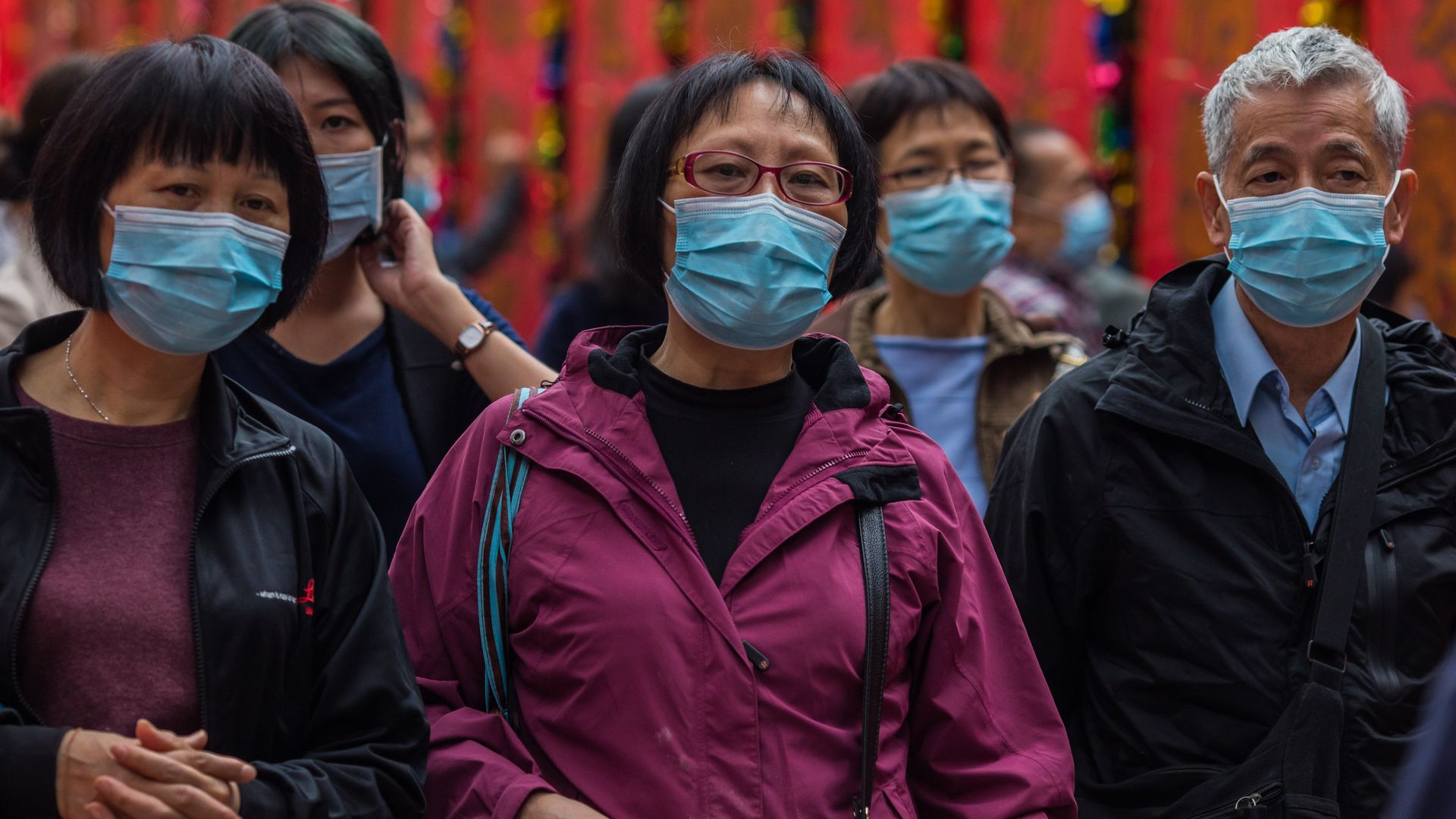 The Dow Jones Industrial Average dropped more than 450 points Monday, as worries about the coronavirus rattled U.S. markets.
Why it matters: The coronavirus could drastically affect markets if consumers refrain from travel. Companies that rely on tourism including airlines and resorts were hit especially hard Monday. The sell-off marked the Dow's first five-day losing streak since August, AP reports. It was also the S&P 500's worst day since October.
Most Asian markets were closed for the Lunar New Year, but Japan's Nikkei dropped by 2.03%.
Traders retreated to gold and bonds for safer holdings.
The big picture: Over 2,800 cases of coronavirus have been confirmed in China while dozens of cases have appeared elsewhere. The U.S. has five confirmed cases according to the latest Centers for Disease Control data. Multiple areas of China are limiting travel to contain the outbreak.
Go deeper: U.S. evacuates personnel as coronavirus death toll climbs
Go deeper