"SNL": Adam Driver's Epstein meets Jon Lovitz's Dershowitz in hell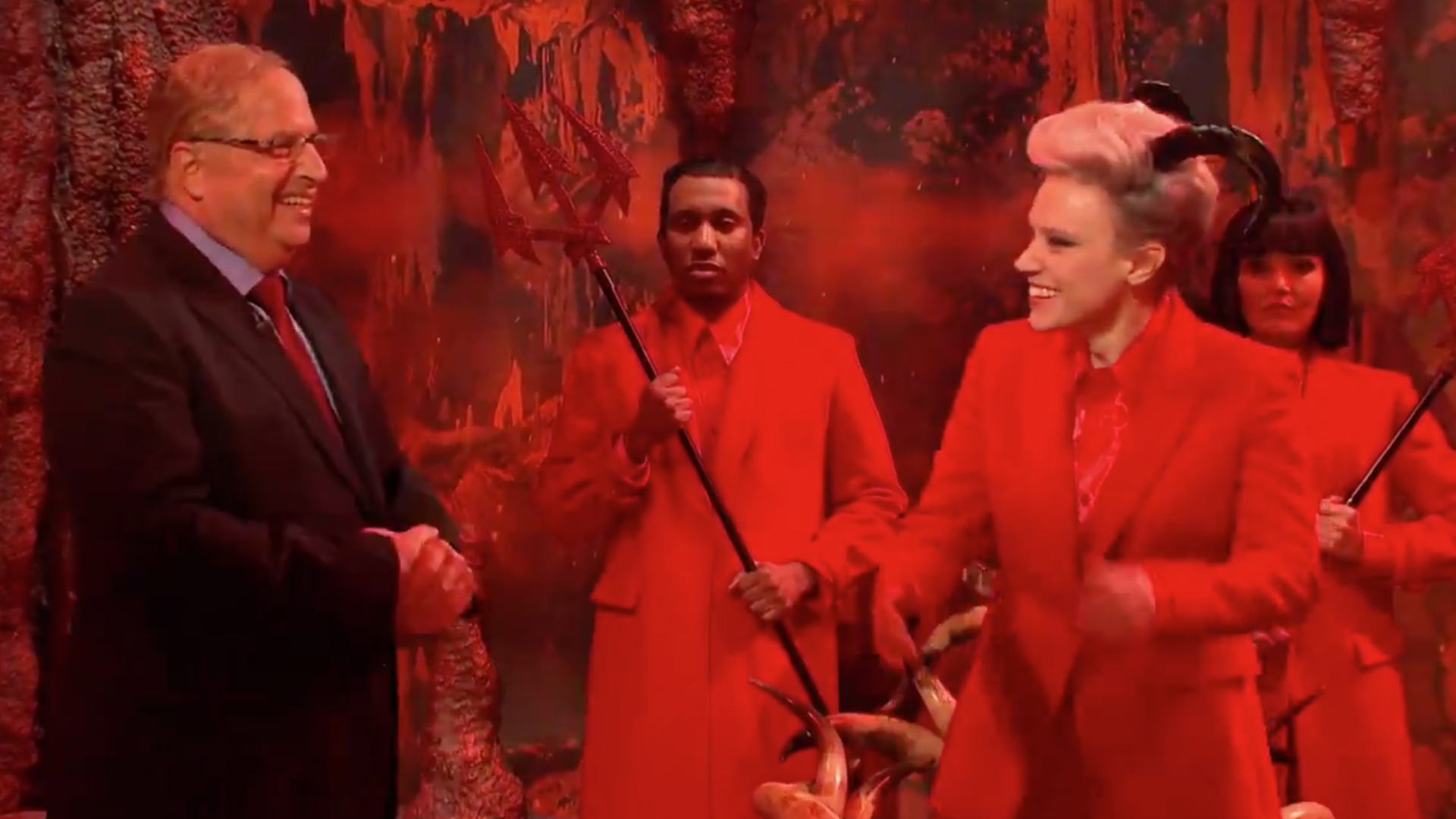 The first "Saturday Night Live" of the new year took us straight to hell, as former "SNL" star Jon Lovitz returned to the show as Trump impeachment attorney Alan Dershowitz in the cold open.
The big picture: "SNL" reimagined the senate trial, where Beck Bennett took on the role of Senate Majority Leader Mitch McConnell, who dismissed the proceedings as a "sham."
Lovitz's Dershowitz mentioned previous clients such as Jeffrey Epstein and OJ Simpson before he had a heart attack and found himself temporarily in hell, where he was embraced by a "big fan," the devil (Kate McKinnon), and met up with familiar faces including Epstein, played by guest host and Oscar nominee Adam Driver.
Flashback: Baldwin's Trump crashes Democratic debate in final "SNL" of 2019
Go deeper