China uses coronavirus to increase centralization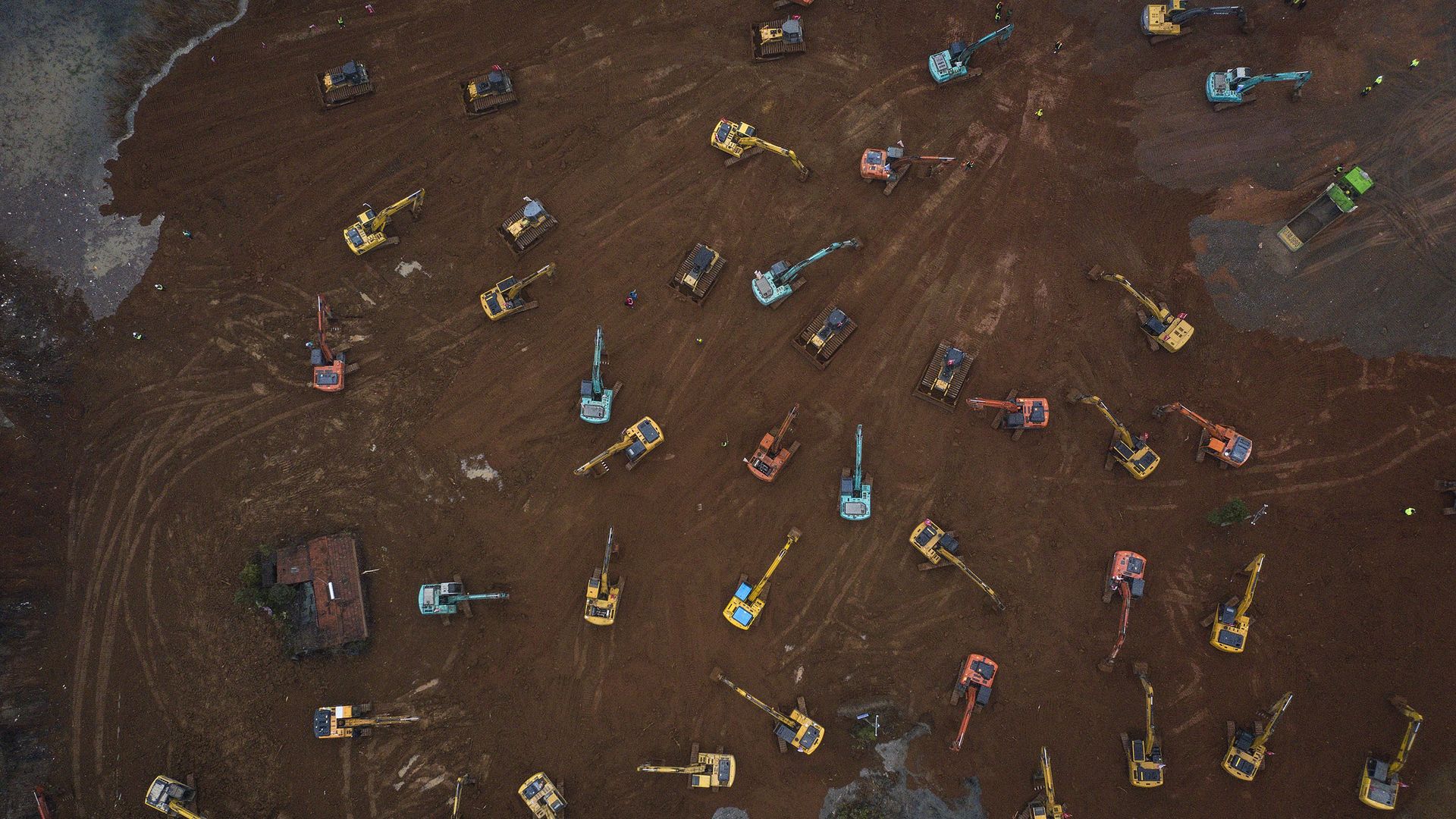 Chinese leader Xi Jinping, who has said little publicly about the growing coronavirus crisis, now has ordered mobilization across the country and drastic measures to hold back the contagion, the New York Times reports.
What he's saying: "Confronted with the grave situation of this accelerating spread of pneumonia from infections with the novel coronavirus, we must step up the centralized and united leadership under the party central" leadership.
The latest: Hong Kong, where five cases of the illness have been confirmed, said it would close schools for two weeks, per AP.
Today is Lunar New Year, a traditional time of travel. But China is locking down at least three cities with a combined population of over 18 million.
41 people have died globally from the coronavirus strain that originated in Wuhan, China, AP reports — and the respiratory illness has made its way to Europe, with France confirming three cases.
Wuhan banned private cars downtown.
A stat that gives you a sense of the scale of these cities: Wuhan, population: 11 million, will assign 6,000 taxis to specific neighborhoods.
The big picture: The deadly coronavirus has not yet sufficiently spread internationally to designate the outbreak as a global health emergency, the World Health Organization announced on Jan. 23.
Go deeper: Death toll climbs in coronavirus outbreak
Go deeper