Big Pharma's bottom line is leaving the world vulnerable to pandemics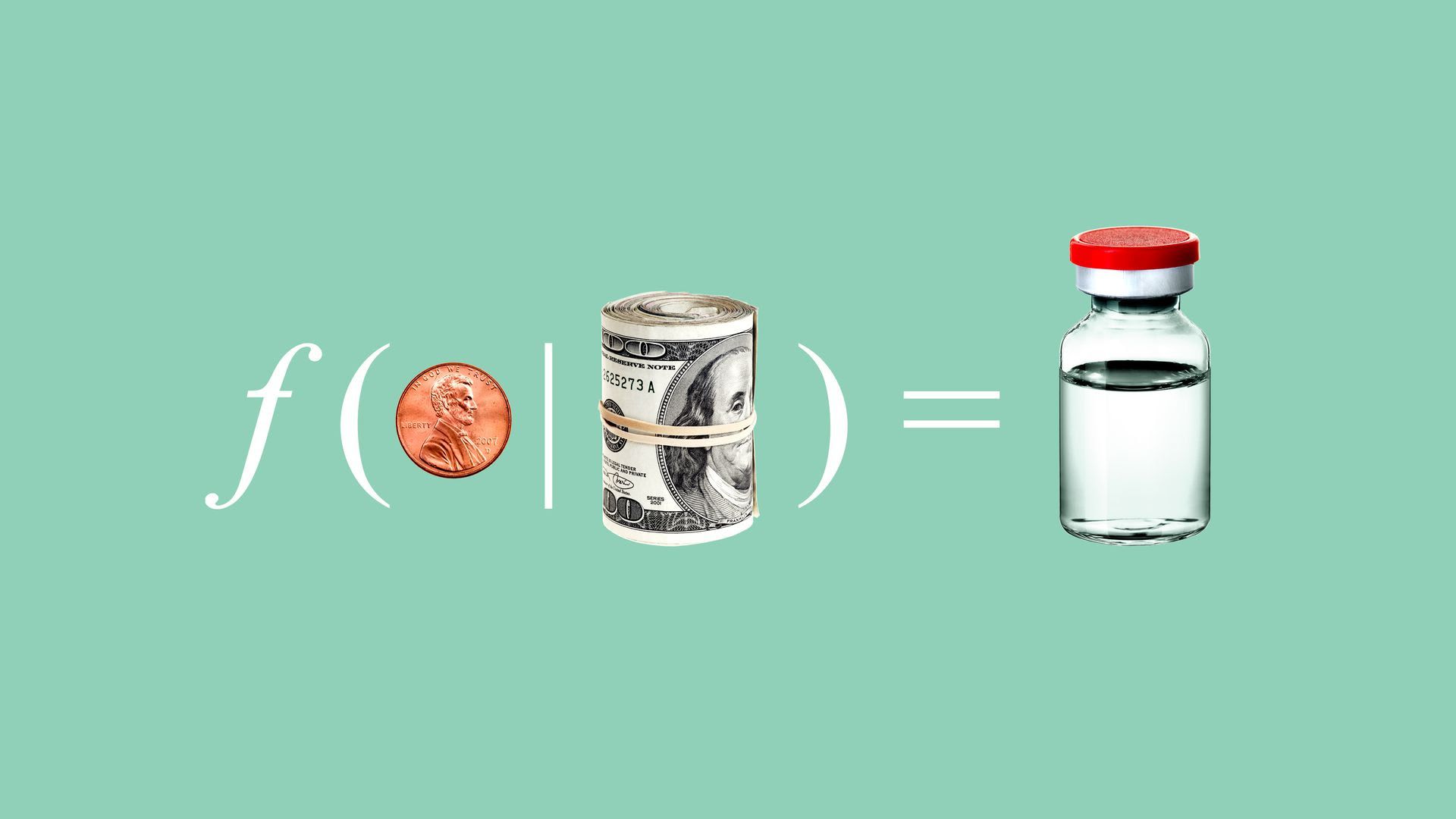 Drug companies don't have much financial incentive to invest research and development dollars into new vaccines and antibiotics, leaving the world vulnerable to future pandemics.
Between the lines: The best-case scenario for these kinds of drugs is that they're lightly or never used. That doesn't sound very good to companies when their R&D dollars could alternatively go to diseases like cancer, which are much more likely to turn a sizable profit.
"The possibility for blockbuster sales motivates large drugmakers; little else moves the needle. The revenue potential for many infectious disease drugs is likely to remain limited, so other serious incentives are required," Bloomberg Opinion's Max Nisen writes.
Driving the news: The coronavirus, obviously, and the fact that it's revealed once again how unprepared the world is for a global pandemic.
By the numbers: 20 drug companies spent more than $2 billion on R&D over the last year, but only four of them have major vaccine units, per Bloomberg Opinion. Some drug companies have also stepped away from antibiotic development.
Yes, but: Some drug companies are rushing to develop vaccines to protect against the new virus, WSJ reports.
They include Moderna, Inovio Pharmaceuticals and Novavax Inc., as well as researchers at the University of Queensland in Australia.
The vaccines could be ready for human testing in a few months, but approval would take longer.
Go deeper: Dwindling antibiotics undermine fight against drug-resistant infections, WHO warns
Go deeper