Boris Johnson: U.K. has crossed the Brexit finish line now bill is ratified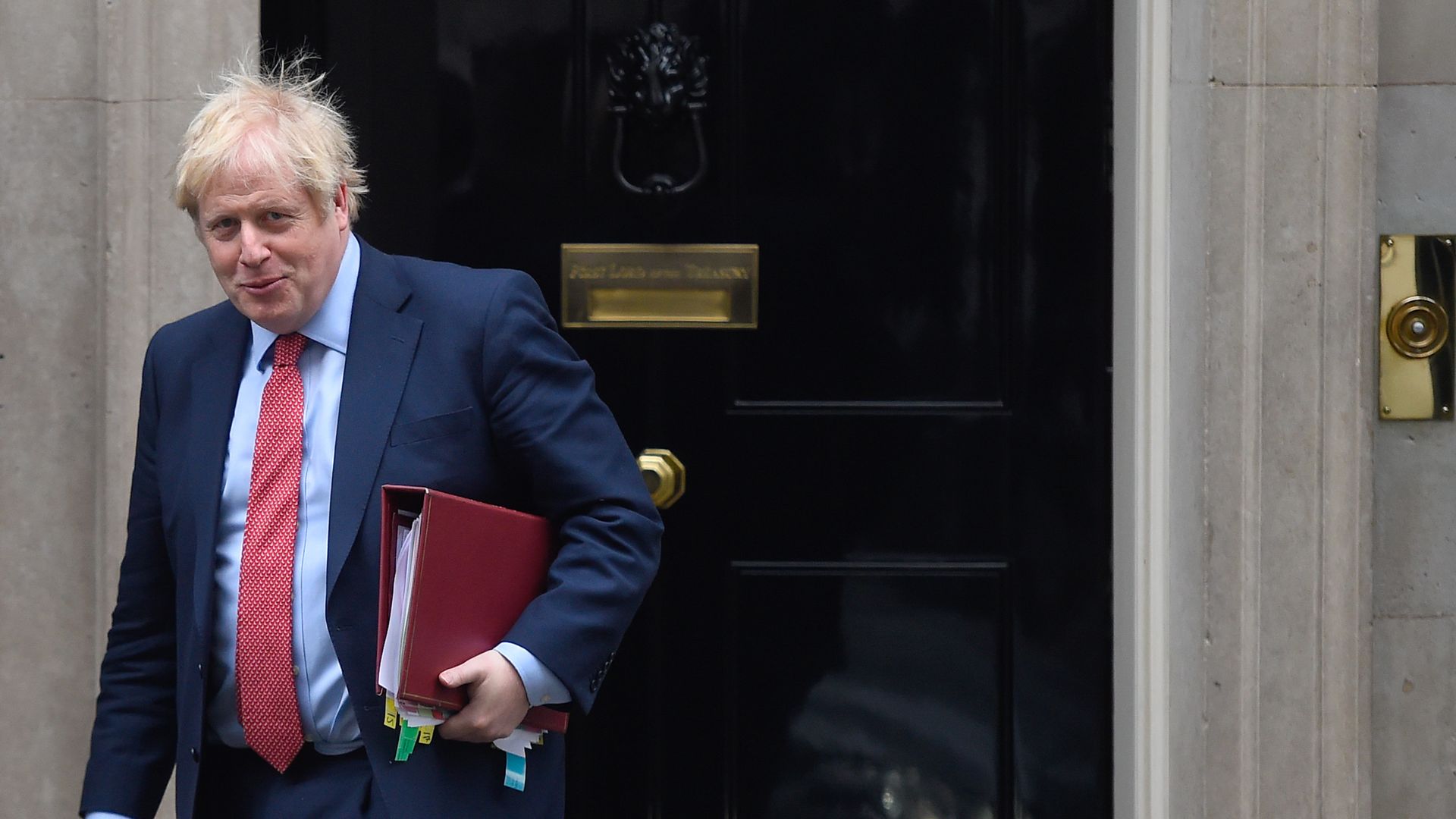 Britain's Brexit bill now only needs royal assent after lawmakers in the U.K.'s parliament ratified the legislation on Wednesday.
Why it matters: The ratification of the bill effectively ensures the U.K. will leave the European Union on Jan. 31.

At times it felt like we would never cross the Brexit finish line, but we've done it."
— Boris Johnson statement

The big picture: Johnson's withdrawal agreement negotiated with the EU was rejected by the House of Lords, the upper chamber of parliament, on Monday.
The Lords sent the legislation back to the House of Commons with five amendments— on protections for child refugees, "EU citizens' rights, the power of UK courts to diverge from EU law and the independence of the judiciary after Brexit," the BBC reports.
The Lords amendments were all defeated by members of parliament Wednesday owing to the huge majority Johnson's Conservative Party secured in the September general election, the BBC notes.
What's next: In the next few days, Queen Elizabeth II is expected to sign the royal assent and the presidents of the European Council and European Commission are expected to sign the document, per the BBC.
Go deeper