Tulsi Gabbard sues Hillary Clinton for defamation over Russia comments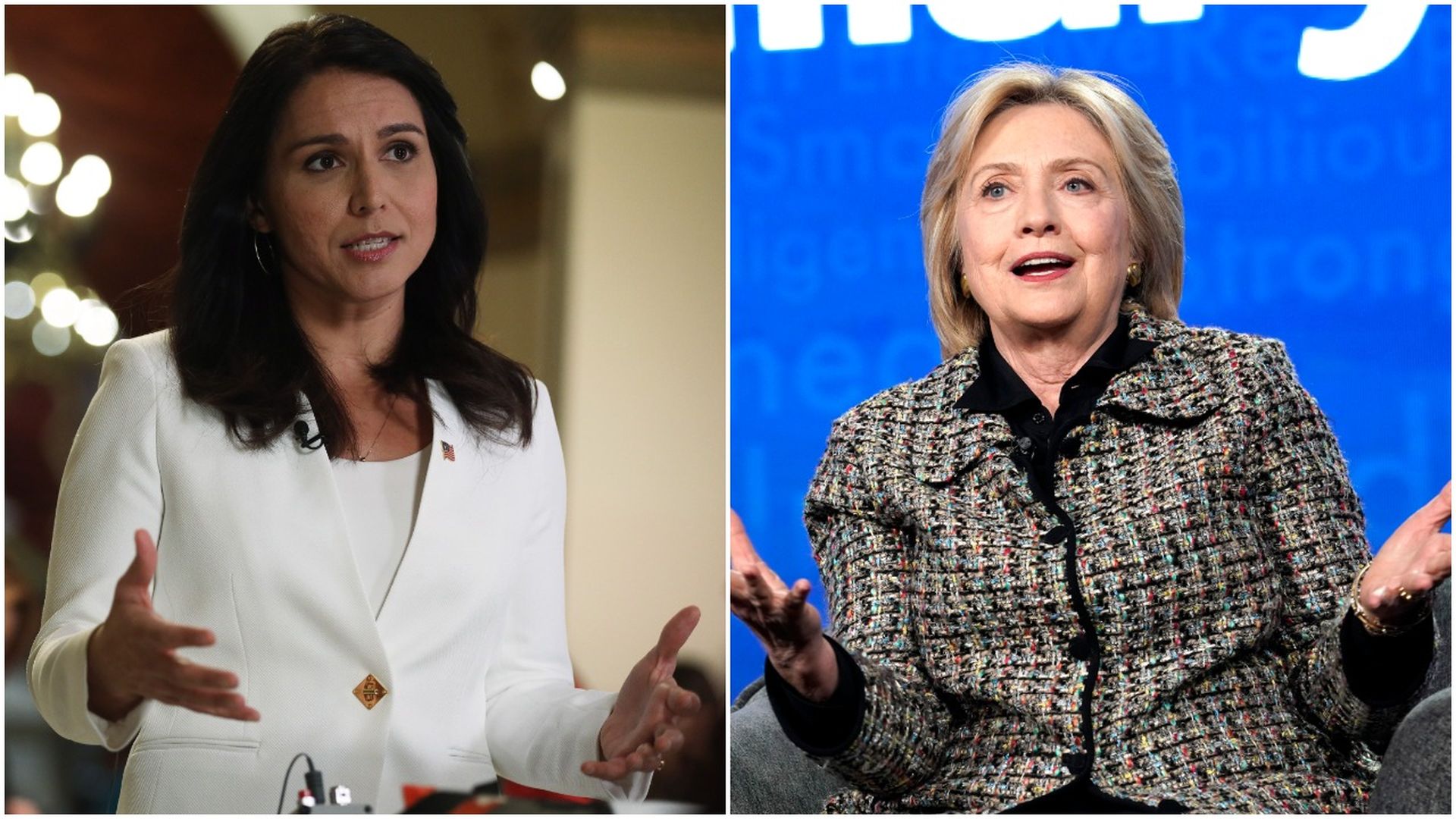 2020 Democratic contender Tulsi Gabbard filed a lawsuit Wednesday against Hillary Clinton for defamation over the former secretary of state's implication that the Hawaii congresswoman is a "favorite of the Russians" during an October interview.
The big picture: In the suit, Gabbard claims that her "political and personal reputation" was damaged by the comment and that it caused her to drop in the polls in key primary states.
Background: On David Plouffe's podcast "Campaign HQ" in October, Clinton predicted that one candidate was being groomed by Russia to run as a third-party candidate, saying they're "the favorite" of the country and an "asset." However, Clinton never explicitly mentioned Gabbard by name.
Gabbard's foreign policy stances significantly differ from other top Democratic candidates, especially on Syria. She has controversially defended Syrian dictator Bashar al-Assad and met with him on a secret trip to Syria in 2017.
What they're saying: "One would expect someone of Mrs. Clinton's political background to act with a greater level of maturity and dignity, but her personal hostility toward Rep. Gabbard apparently clouded Mrs. Clinton's reason and blinded her to U.S. defamation laws," Brian Dunne, Gabbard's lawyer, said in a statement per ABC News.
Read the complaint:
Go deeper: Trump attacks Clinton on "Hannity," defends Tulsi Gabbard
Go deeper