Schumer rules out Bolton for Hunter Biden "witness trade"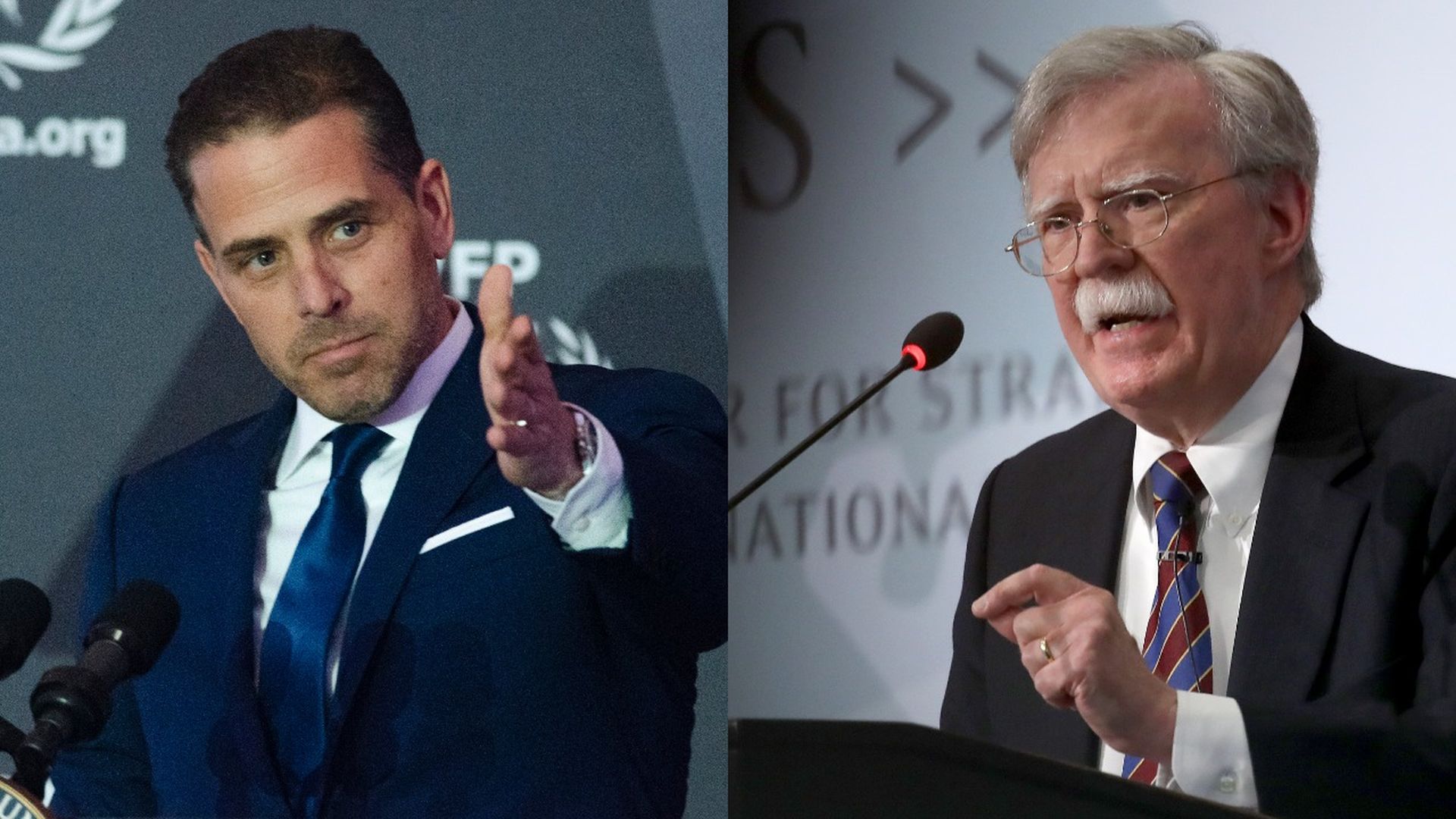 Senate Minority Leader Chuck Schumer (D-N.Y.) told reporters Wednesday that the idea of a "witness trade" that involves calling Hunter Biden in exchange for former national security adviser John Bolton is "off the table."
Why it matters: Some Democratic senators had reportedly expressed openness to the idea of calling Hunter Biden if it meant moderate Republicans would vote in favor of subpoenaing Bolton, who is believed to have key insights into the allegations at the heart of the impeachment inquiry.
Rep. Adam Schiff (D-Calif.), the House's lead impeachment manager, dismissed the idea earlier on Wednesday, stressing that Hunter Biden would be "immaterial" to the impeachment charges because they involve President Trump's conduct — not his own.
"This isn't like some fantasy football trade," Schiff said. "Trials aren't trades for witnesses."
Joe Biden, speaking to voters on the campaign trail in Iowa, also said Wednesday he would not participate in any kind of "witness trade" for his testimony.
"The reason I would not make the deal, the bottom line is, this is a constitutional issue," Biden said. "We're not going to turn it into a farce or political theater. I want no part of that."
Go deeper ... Live updates: Opening arguments begin in Trump impeachment trial
Go deeper