Gantz changes course, calls on Trump to release Middle East peace plan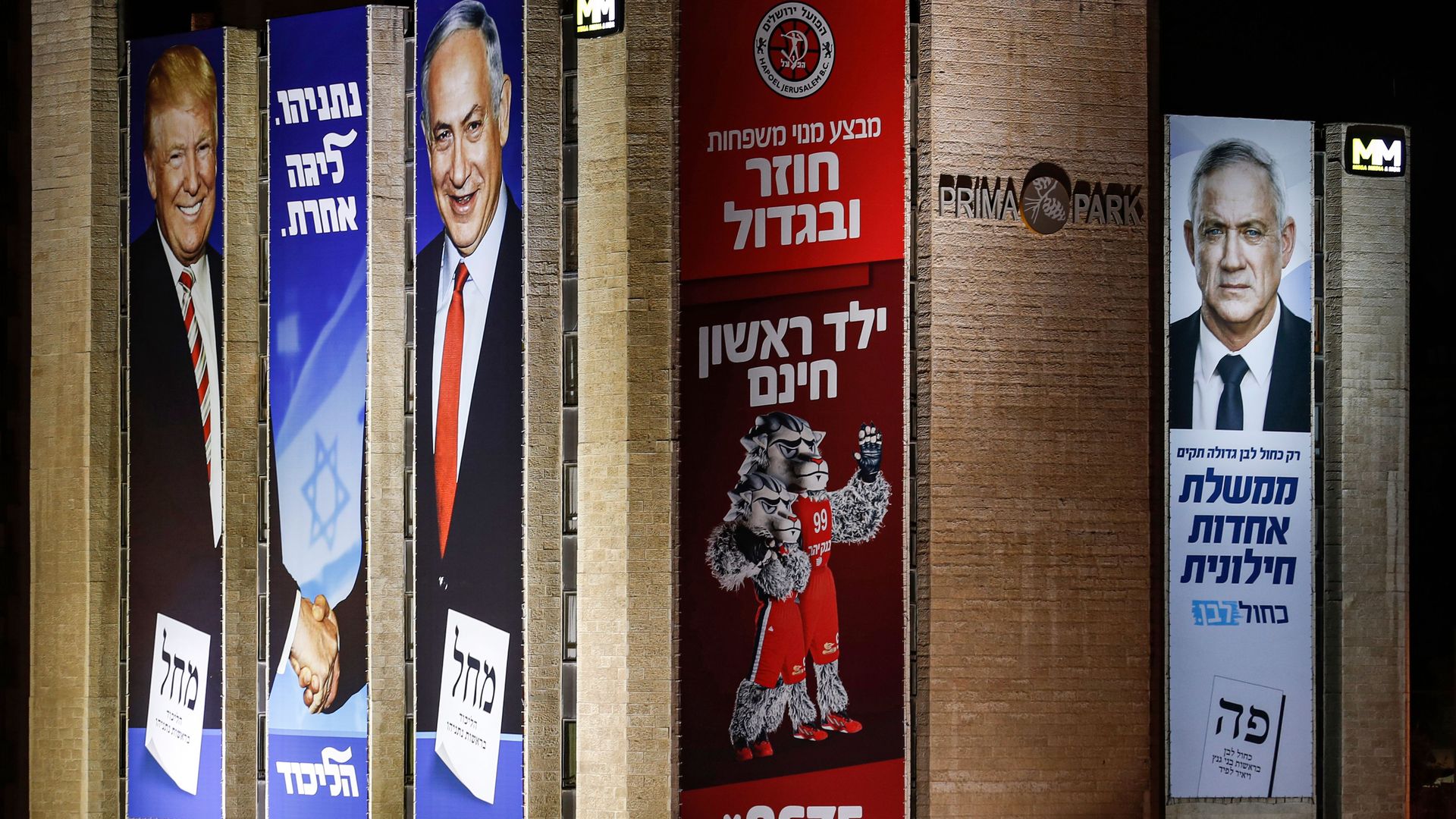 Benny Gantz, leader of Israel's Blue and White Party and Prime Minister Benjamin Netanyahu's top political rival, backtracked today on his request that President Trump not release his Israeli-Palestinian peace plan before Israel's March 2nd elections.
Why it matters: This removes a major obstacle to the plan's release. The shift seems to be based on a calculation that if Trump were to release the plan in coordination with Netanyahu, and against his wishes, Gantz would appear to lack influence in Washington.
Catch up quick: U.S. and Israeli officials expect Trump to decide within days whether to release the plan before March, as I reported on Sunday.
Gantz had previously said releasing the plan — which Netanyahu could use to rally his base — would constitute interference in Israeli politics.
But during a visit to the Jordan Valley in the West Bank today, Gantz justified his flip flop: "Three weeks have passed and a lot of dramatic things have happened in the Middle East — so I hope the president presents his plan soon."
Gantz also said for the first time that he would annex the Jordan Valley if elected, "in coordination with the international community" — a sign he is courting right-wing voters. Annexation of the Jordan Valley is a pillar of Netanyahu's platform.
Netanyahu was quick to respond, issuing a statement calling on Gantz to pass a vote on annexation in the Israeli parliament before the elections. That would be legally questionable, as the Knesset has been dissolved.
Go deeper